The US-based multinational corporation American Express seeks to use blockchain technology for a proof-of-payment system.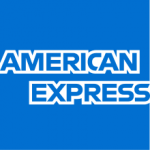 This is not the first time when American Express, a financial services company based in New York, has shown interest in advanced technologies such as blockchain.
The latest company's patent was submitted on 12 July and is entitled "Systems and Methods for Blockchain Based Proof of Payment". According to it, the company also known as Amex is eyeing to provide a proof-of-payment mechanized system that encodes the payload data with a public key. All information, including the purchase value and seller identification data, are set to be stored on blocks.

Furthermore, the patent published by the U.S. Patent and Trademark Office (USPTO) indicates that the stored information will be moved further on a second blockchain node which is set to encrypt a copy of the first node. Thus, accessing the data will be simpler and secured.
Here's what the file explains:
"[…] the smart connected device decrypts the encrypted PoP payload; the smart connected device matches the identifier from the PoP payload to a second identifier presented at the smart connected device; and the smart connected device triggers an action in response to the identifier from the PoP payload matching the second identifier presented at the smart connected device."
The system is suitable for rental firms and hotels
According to the document, the system could be integrated even by rental companies, hotels, and other service businesses as PoP plays a crucial role in their trading process.
As mentioned above, American Express has had to deal with blockchain technology in the past. As reported by the media, in May 2018, the company's VP of Technology, Tereasa Kastel, revealed that Amex has begun to investigate how advanced tech could provide a secure system against potential fraud.
"American Express is a very innovative company. They were working on blockchain specifically for financial transactions, but we were starting to explore what would an identity wallet look like, and could blockchain be used to help serve as, both internal, but also external card members and merchants," claimed Kastel.