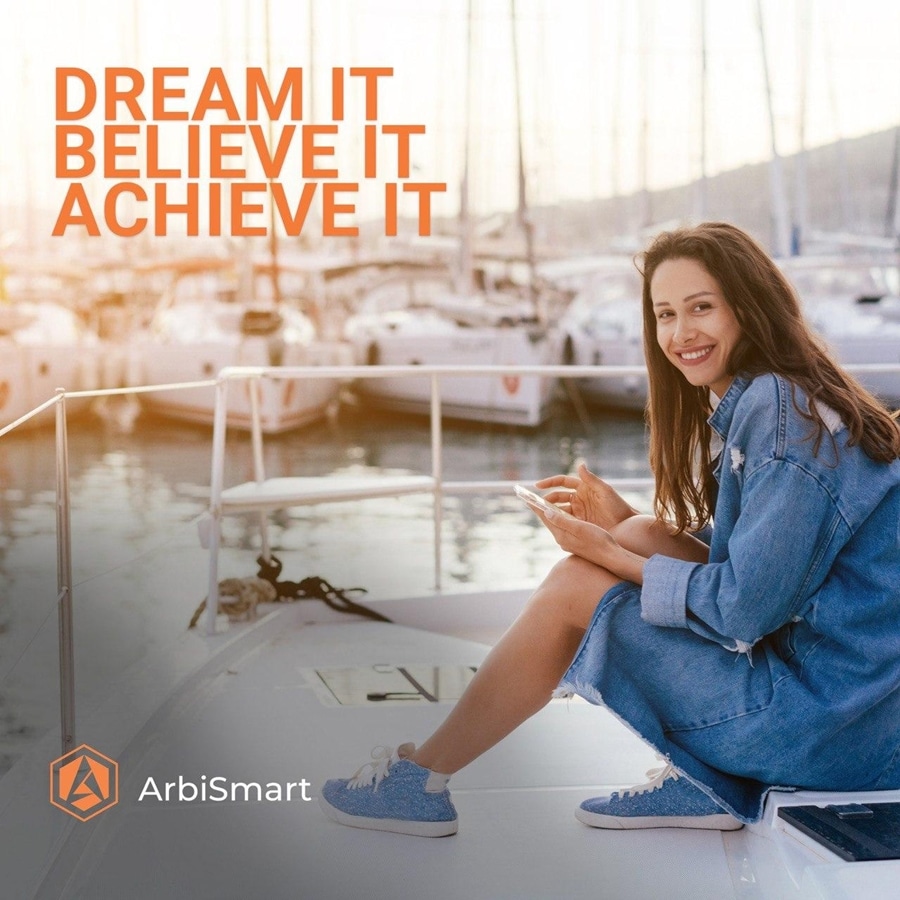 The world of crypto, while full of innovations and advancements, is also plagued by many scams and shady companies and platforms trying to rip off customers.
Any kind of investment company that has been launched recently on the crypto market is eyed with suspicion by users, and for a good reason, as there have been many cases in which the company ran off with the investor's money.
Today, we will be taking a look at ArbiSmart, a FinTech company that provides an automated arbitrage system for crypto traders. We will be analyzing several features of this platform in order to determine if ArbiSmart is a legitimate business or a scam.
ArbiSmart General Information

ArbiSmart is an investment platform that makes use of its proprietary arbitrage system to offer its clients profits on a daily basis. The website is already active at a global scale, with an ever-growing international client base.
Their algorithm has been developed to process arbitrage trades at a large scale, up to thousands of transactions on more than 20 different exchanges.
What ArbiSmart basically does is buying crypto at the lowest market price and then selling it at the highest price it can find. The entire process is automated and instant and allows you to capitalize on the differences between market spreads.
The team which developed the Smart Arbitrage Systems is made up of known professionals in trading, research, development, and finance, with years of market experience. Their main focus was to create an algorithm that is secure and minimizes the risks of arbitrage trading.
ArbiSmart has appeared in many notable and authoritative outlets from the finance and crypto world, such as Nasdaq, CryptoGlobe, Investing.com, Oracletimes, TechBullion, and Hackernoon.
The company is also licensed in Estonia, which means that it is trustworthy and have a clean record.
RBIS Token and Accounts
ArbiSmart also developed its own token, RBIS, which is based on the popular ERC-20 token standard of the Ethereum platform. The utility token is used in the arbitrage process executed by the platform and to pay the returns of users.
The website offers 4 types of accounts to cater to the diverse investment needs of its clients. The accounts are: Beginner, Advanced, Expert, and Elite.

The accounts and levels come with different investment amounts, scores, and estimated monthly/yearly profits. The higher the level and the account, the more features and benefits the client can access.
Users have four currency options through which they can deposit or withdraw funds from their accounts: Euro, Bitcoin, Ethereum, and RBIS.
The price of the token has seen an increase of 100% since February 2019, which proves that it is a coin that has a constant flow of demand. Most projects of cryptos, especially those of scam projects, lose most of their value within the first year of launching.
When ArbiSmart makes more profits than initially projected, it starts a campaign in which it buys back RBIS tokens from users. The platform offers long-term and short-term investment accounts, catered to suit both styles of investing.
The minimum investment requirement is of 300 EUR or the equivalent value in Bitcoin or Ethereum. It is recommended to invest more, as you will have a higher account level which will help you make more profits. If the investment pool is larger, this results in better profit margins.
When analyzing ArbiSmart in comparison with other arbitrage platforms, the former offers a much more efficient and considerably less risky system. For substantial investments, users can stand to gain up to 45% profit.
Their Bounty Program enables users who post about Smart Arbitrage Systems on online media accounts, such as Facebook, Twitter, Telegram, YouTube or blogs, to collect generous rewards.
ArbiSmart Legal Status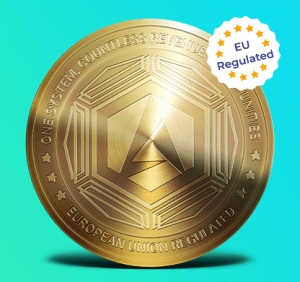 When searching online, you will be surprised how many crypto companies operate under off-shore licenses or have none at all. It is worth to know that ArbiSmart currently holds two licenses from Estonia.
The licenses are issued by the Financial Intelligence Unit ("FIU") in Estonia, which enables the operator to offer crypto-fiat exchange service (license number: FVR000773) as well as crypto wallet services (license number: FRK000674). In order to maintain their licenses, the company is required to have their accounts audited periodically by internal and external auditors.
The address of its headquarters is also listed on its website, which is another sign the business is legitimate.
ArbiSmart OU and their licenses appear to be legitimate, with their licenses valid and active, and their location is confirmed to be correct. ArbiSmart has to go through regular validity, AML, and standards checks, or they will be stripped of their licenses.
As a licensed business, this means that user payouts are ensured, protected by a company that has the necessary capital for its operations.
Fund Security
Smart Arbitrage Systems undergoes high level IT security checks, data protection procedures, and data encryption which is on par with the security measures implemented by banks. Multiple systems are in place to ensure that funds are completely safe from any internal or external threats.
The company also implements firewalls, which are hard to crack and SSL encryption in multiple layers to fortify their system even further.
Is ArbiSmart a MLM?
MLM, or multi-level marketing, is a tactic employed by mostly shady companies. Most scam companies base their income on recruiting new members and not by selling their products.
While ArbiSmart does offer a referral program, it does not apply a multi-level marketing or multi-level referral system. The company has only direct referrals (1 level), which leads us to conclude that ArbiSmart is not a MLM company, nor does it make its capital by recruiting new members.
Is Their Customer Service Reliable?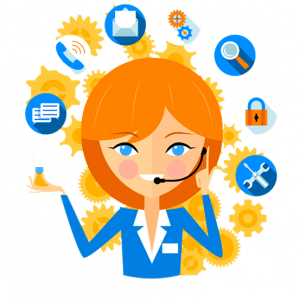 Nothing gives away a company's operations more than its customer support reviews.
The support team is available 24/7 in a number of languages, with their trading experts ready to answer any of their client's queries or to solve account problems. The platform offers a multitude of contact methods, such as phone number, email address, WhatsApp, Telegram, Viber, and Facebook Messenger.
The reviews of this service have been positively rated for their fast response and helpful attitude.
Arbitrage – Scam or Not?
Based on the information we have analyzed, we can conclude that ArbiSmart is definitely not a scam, as it holds two licenses from a reputable authority in the European Union, and it employs no MLM tactics with its referral program.