Another month is here, and crypto enthusiasts have another opportunity to claim themselves airdrops that are active in July. This month has several crypto airdrops ready to be claimed.
For those new to the crypto space, crypto airdrops are considered the newest marketing stunts, which involve sending tokens or coins to specific random wallet addresses to promote awareness of the newly created virtual currency. While crypto airdrops have existed for several years, every month presents a new opportunity for crypto enthusiasts to grab the tokens.
List of Ongoing and Upcoming Crypto Airdrops
Vinci Protocol Airdrop
The Vinci protocol is an airdrop backed up by the DEFI protocol and has been designed to boost liquidity. Liquidity boost, in this case, is done through a lending platform and simultaneous hedge volatility. This ongoing protocol is expected to run through October 2022, making it one of the best crypto airdrops enthusiasts can consider in July.
Vinci Airdrop has a pool price worth $1,000,000 VCI tokens that will be allocated to the winners. The total number of winners for this airdrop is not available on the official website, and it will most probably be based on the tokens. To participate in this airdrop, several steps will have to be followed:
Step 1: The user must log in to the Vinci Protocol Airdrop Gleam page.
Step 2: They will then ensure that they follow @Vinciprotocol on their Twitter account and retweet their pinned tweet.
Step 3: Users will also be required to follow the CEO of Vinci Protocol on Twitter, @Coin_Flo_91
Step 4: Participants will then join the Telegram Channel, Group, as well as Discord
Step 5: They will then follow Vinci Protocol on Medium.
Step 6: Submit ETH Wallet address (non-exchange address).
After completing this process, all participants will be expected to wait patiently until the airdrop period is over. Vinci Protocol will then review all the entries and whitelist all addresses of winners. Whitelisted addresses will be published on all social media channels associated with Vinci Protocol, where users will claim their prices.
Neuralink Token Airdrop
The Neuralink crypto airdrop runs with a project that claims to develop technologies that will be integrated with the human brain. These gadgets will be linked with the latest artificial intelligence devices to provide updates. Technically, this NFT airdrop is for tech geeks. This already ongoing airdrop will run all through July until August 4.
There is a reward amount of $10,000 Nlink to an unknown number of participants. In this case, everyone has been allowed to participate and try their luck, as all eligible participants will be awarded $10,000 Nlink each. Details of the eligible participants will be known once the airdrop period has ended.
Note: This airdrop is still unverified a most of the information about it has not been released, and the limited and smart contracts are yet to be audited.
The following steps will have to be taken to participate in this airdrop.
Step 1: All participants must first visit the Neuralink Token Airdrop page.
Step 2: They will then join the Telegram Channel and Group belonging to Neuralink.
Step 3: As expected, participants will be expected to follow the @The_Nlink on Twitter.
Step 4: Instagram is no exception. They will also have to follow Neuralink on Instagram.
Step 5: The final step is submitting their BSC wallet addresses with the required details on the airdrop's page.
Metarun Airdrop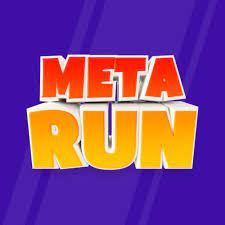 The Metarun is one of the many NFT crypto airdrops that crypto enthusiasts can participate in. As announced during their launch, they will be giving away 2000 WL spots with several additional bonuses, including x1SOL for top inviters in their Discord. The Metarun airdrop is already ongoing and will be active all through to August 6, 2022.
The maximum number of rewards for this airdrop will be 200,000, with an estimated value of 30,000 USD. Like every other NFT, the Metarun airdrop required the user to complete a series of tasks to be eligible for winning.
Step 1: The participant will follow the link and will be redirected to the required airdrop page.
Step 2: They will then be required to complete mandatory tasks that involve joining Discord, Following Twitter accounts, retweeting, and Telegram groups.
Step 3: Once the second task is complete, participants will unlock other tasks, and they will follow the required prompts to complete it.
Once these prompts are complete, participants will be required to provide their crypto addresses, after which they will receive their tokens once the airdropping period is over. It should be noted that every person is entitled to keep his/her digital assets safe.
4Everland x Galaxy OAT Airdrop
This NFT airdrop is powered by cloud computing designed to ensure that it is easier for developers to develop Web 3.0 applications. In addition, 4Everland provides several solutions in terms of protocols and products, such as a decentralized gateway, data services, digital marketing, and decentralized domain name, all aimed at helping developers build a perpetual distributed network.
This ongoing airdrop giveaway is worth $30,000 T-4Ever tokens to about 20 random winners plus a 4EVERLAND OAT NFT to all users who complete tasks and fill out the form properly​​​​​. In this giveaway, it is clear that everyone will be going home a happy person with a token from the airdrop. To participate in this token, users will be required to complete the following steps:
Step 1: Visit the 4EVERLAND link to get the required form that will be filled;
Step 2: Join 4EVERLAND both on Discord as well as on Telegram;
Step 3: Follow 4EVERLAND on Twitter;
Step 4: Retweet, Like, and Tag 3 friends on the pinned Tweet.
Step 5: Submit your Ethereum and Polygon Wallet addresses and wait for winners to be announced. The first randomly selected 20 winners will share $30,000 T-4EVER tokens.
CoinGeckoToken Airdrop
The CoinGeckoToken has inspired the ongoing hottest meme coin in the current market. This NFT crypto airdrop is currently ongoing and is expected to end on 30 July 2022. The maximum rewards for this Crypto stand at 500 coins with an estimated value of $150 USD.
To participate in this airdrop, users must follow the following steps. Winners from this airdrop will be contacted once the final date is complete.
Step 1: Participants will copy this link;
Step 2: Open Trust Wallet;
Step 3: Paste the link in the DApps search bar;
Step 4: Select BSC, then claim the airdrop;
Step 5: Please Import your Custom Token into Your Wallet.
Related articles: What Is an Airdrop and How Does It Work?
Conclusion
While most people have heard a lot about cryptocurrencies and crypto airdrops, it should be understood that keeping your assets safe is your responsibility. Therefore, enough care should be taken before sharing any addresses with crypto assets that are yet to be verified. That said, this is another opportunity to earn free tokens with these July crypto airdrops.