Crypto airdrops have never been so popular. Many companies now use this method as a marketing strategy to promote new projects and tokens. For instance, BitMEX, a popular cryptocurrency exchange platform, recently announced that it's launching its native token known as BMEX. The token will be available to users as an airdrop by February 1, 2022.
Some of the crypto airdrops are retroactive. This means early adopters of a project distribute the tokens as a surprise. This allows active users on the platform to get rewarded at an early stage. For example, Uniswap hit the headlines in 2020 when it released 400 UNI tokens to those who had used the platform by September.
List of Ongoing and Upcoming Crypto Airdrops
In this article, we expose some of the promising ongoing and upcoming crypto airdrops for January 2022.
1. MetaGear Airdrop
Total Airdrop Amount: 5000 NFT
Number of Winners: 5000
Participants: 2,390,051
How to Participate in the MetaGear Airdrop
MetaGear is a digital platform inspired by the intense battles between supercars, as seen on the popular TV show "ROBOT WARS." The game opens up a modern Pixel world –Metaverse, where players can act as inventors and create their own war machines. Each machine component possesses unique features that users can apply to endless possibilities.
Players have four game modes to choose from, including Campaign, PvP, Tournament, and Guild. With skills, creativity, and a bit of luck, a player can declare victory in battles and earn valuable NFTs. The MetaGear airdrop will run from December 22, 2021 to December 31, 2021.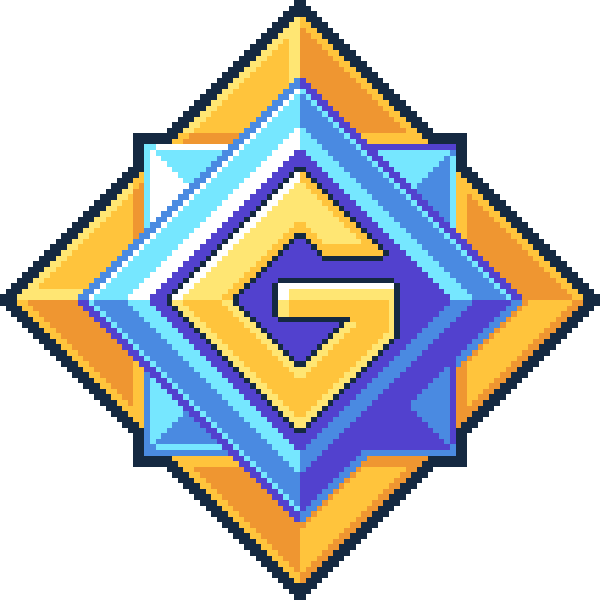 To participate, users should do the following:
MetaGear is offering 5000 NFTs, including the machine parts and upgrade materials, which users can apply to enable their robot to win battles in-game or participate in the marketplace to trade, auction, or lease. It's a way of generating active or passive income. One week after the airdrop is over, the MetaGear team will select winners for reward distribution.
2. GamerCoin Airdrop
This crypto airdrop runs between December 11, 2021 and January 11, 2022.
Total Airdrop Amount: 650,000 GHX
Number of Winners: 2,500
Participants: 2,931,611
Used on the GamerHash platform, GamerCoin token is one of the crypto airdrops to consider in January 2022. The GamerHash platform already supports more than half a million gamers. According to the official website, the GHX is a game-changer to the gaming generation.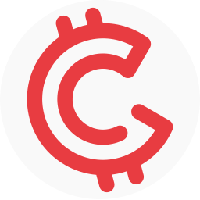 To participate in this airdrop, users simply need to add GHX to the CoinMarketCap watch list at https://coinmarketcap.com/currencies/gamercoin/. Secondly, they need to follow these accounts:
Finally, users have to like and retweet the GamerHash pinned airdrop tweet on https://twitter.com/GamerHashCom and tag at least three friends while using the hashtags #Gamercoin #GamerHash. The company will announce the winners within three days after the airdrop ends. The platform reserves the right to stop the offering in the event of unforeseen disabling circumstances to the detriment of the GHX token. GamerHash is not responsible for any unexpected circumstances that may lead to the discontinuation of the event.
3. DogemonGo Airdrop
This crypto airdrop is running between December 20, 2021 and January 3, 2022.
Total Airdrop Amount: 25,000 NFT
Number of Winners: 25,000
Participants: 1,629,728
The company is celebrating this festive season by launching a Christmas Landlord NFT airdrop campaign. This airdrop allows participants to collect in-game rewards from all players even if it's not in their referral by holding the DogemonGo Landlord NFT. Participants can also stake the NFT to earn Dogo tokens within a mobile app.
To participate, users need to do the following:
The NFT distribution will be 48 hours after the airdrop ends. The first 25,000 participants who completed the task at first and correctly will get the chance to create their 500-meter radius Landlord NFT for free in the DogemonGo app in their areas.
3. Sologenic Airdrop
The Sologenic Airdrop runs from December 21, 2021 to January 15, 2022.
Total Airdrop Amount: 10,000 SOLO tokens
Number of Winners:1000
Participants: 25,087
The Sologenic project is a team of more than thirty experts, blockchain advocates, and other professionals who aim to bring SOLO to people across the globe. With a wealth of knowledge, skills, and experience in multiple areas, including tech, law, software development, and marketing, the team has a shared goal to renovate the current financial system.
The company is launching an airdrop pool size of 10,000 SOLO, which is equivalent to more than $50,000 USD. At the end of the campaign, 1000 randomly selected winners will take home 10 SOLO each.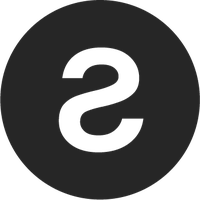 How to Participate
Users can join the campaign in the following six steps:
Finally, fill in the airdrop form and leave your SOLO and XRP Wallet Address. The form is available on the https://coinmarketcap.com/currencies/sologenic. Participants must follow all the steps to qualify.
4. AXL INU Airdrop
The AXL INU airdrop runs between December 21, 2021 and January 12, 2022.
Total Airdrop Amount: 500,000,000 AXL tokens
Number of Winners: 4000
Participants: 2,729,350
AXL is one of the crypto airdrops that are currently ongoing and will continue in January 2022. The project is a decentralized exchange with smart routing on ETH Chain (ETH) and Binance Smart Chain (BSC) that will support Liquidity Providing, Yield Farming, Staking, Launching IDO, NFT, and Lending and borrowing.
How to Participate
To participate, users have to do the following:
Fill in the airdrop form and leave your BSC address. The form is already available on the airdrop page. Additionally, more information about this airdrop is available on https://axltoken.medium.com/description-of-axl-ecosystem-241a83c4981a.
Airdrop FAQs
Q: Are crypto airdrops real?
A: A crypto airdrop is a marketing strategy used by crypto and blockchain developers to create awareness about an upcoming project before its official launch. It involves sending free tokens or NFTs to users' wallets.
Q: How do you get into Crypto airdrop?
A: You can quickly join a crypto airdrop by searching for such opportunities on the internet. You can also join crypto airdrops by signing up on new platforms and utilizing any standard airdrop offered.
Q: Can you make money from airdrops?
A: Yes, it's possible to make money through crypto airdrops when you find genuine airdrops currently ongoing or upcoming. Developers give out coins to facilitate promotion and adoption.
Q: Is airdropping safe?
A: Yes, airdropping is safe as long as you join genuine projects. However, investors should be cautious with any new crypto project. Hackers and scammers use fake airdrops and initial coin offerings to defraud investors of their hard-earned money.
Q: What are NFT airdrops?
A: Known as non-fungible tokens, NFTs are a particular group of assets in the digital space. NFT airdrops are crypto and blockchain-related promotions that use these tokens as proof of ownership for digital or physical support.
Q: How do I claim NFT for free?
A: One of the ways to claim free NFT is by participating in the ongoing or upcoming airdrops.
Q: Can you get free cryptocurrency?
A: Yes, by joining a genuine crypto airdrop, you can earn free cryptocurrency because the exercise is purely promotional. You don't need to invest in anything to earn.
Crypto Airdrops Final Words
Crypto airdrops are gaining traction every day. This marketing campaign involves money or tokens sent to users' wallet addresses to promote a new crypto project. Project owners distribute small amounts of the new cryptocurrency freely to their target audience.
Alternatively, users can earn the token by completing small favors such as retweeting a post issued by the company launching the crypto coin. They may also do any form of endorsement to promote the new crypto coin. The airdrops are distributed to the wallets of active members of the blockchain network. If you're looking for the best crypto airdrops to join in this festive season and January 2022, this list gets you started.