The world's first cryptocurrency exchange by 24-hour trading volume, Binance, has purchased the Ethereum-based Trust Wallet.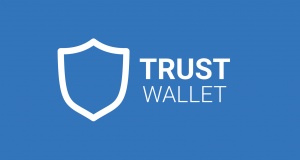 Binance and the Ethereum-powered startup Trust Wallet are thrilled to announce their collaboration. Following the acquisition, Binance will integrate into its system the mobile wallet, while Trust Wallet will enjoy the benefits of collaborating with the world's largest crypto trading platform, including expanding its customer database and having access to the decentralized exchange services, as reported in a press release.
The mobile wallet team will continue to provide quality services as before, regardless of whether it has been purchased, as many internal changes have not occurred.
Trust Wallet is a "secure mobile Ethereum wallet that supports Ethereum and ERC20, ERC223 and ERC721 tokens," as it describes itself on the website.
"Wallets are the most fundamental interface to the crypto economy, and a secure and easy-to-use wallet is key to proliferate the adoption of cryptocurrencies," Binance CEO Changpeng Zhao stated in a statement.
"We want to keep Trust Wallet as an independent brand and product. It's still the team's baby. We are like a godfather. In fact, we plan to move more services to Trust Wallet, such as tight integration with our decentralized exchange Binance Chain," he wrote in an email.
Why did Binance choose Trust Wallet?
The mobile wallet has gained popularity among crypto holders in particular because of the high level of security it offers as the app does not appeal to users' personal information. This was one of the reasons that led Binance to the decision of buying Trust Wallet.
Startup founder Viktor Radchenko revealed that the objective of the project was actually to create an open-source Ethereum-powered wallet. Through this service, Viktor wanted to offer support to other developers who plan to create decentralized projects.
"This is an incredible opportunity for Trust Wallet to work with the biggest and the most respected exchange in the world, but we also feel as though we are aligning with a partner that shares a similar approach towards security and user management," he noted in a statement.