A regulatory body of Saudi Arabia has issued a notice that recalls cryptocurrency trading is still illegal throughout the country.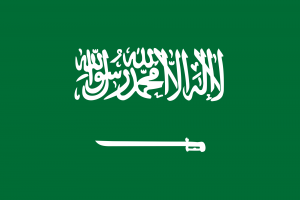 According to a notice published on Sunday, the standing committee has clarified that virtual currency trading is illegal in Saudi Arabia due to "negative consequences and high risks on traders as they are out of government supervision."
It continued stating:
"The committee assured that virtual currency including, for example but not limited to, the Bitcoins are illegal in the kingdom and no parties or individuals are licensed for such practices."
Surprisingly, the statement does not point out what might be the penalty for implications in crypto-related operations. Instead, the committee mentioned the risks that can be involved in crypto activities and the fact that digital assets are involved in numerous criminal cases.
The Standing Committee was established by the government and consists of the Capital Market Authority, the Ministry of Trade and Investment, the Ministry of Interior, the Ministry of Information and the Saudi Arabian Monetary Agency (SAMA).
The authority defamed the crypto projects that are considering itself licensed:
"The claims of these websites that they are authorized by official authorities in the kingdom are incorrect and that no parties or individuals are licensed for such practices."
Saudi Arabia is interested in blockchain technology
Businesses in Saudi Arabia are still interested in blockchain technology. One of the country's banks, Al Rajhi Bank, recently completed an experiment involving Ripple's technology. With the help of the blockchain-based company, the financial institution traded funds from its subsidiaries in Saudi Arabia and Jordan. During the same period, the Central Bank of Saudi Arabia signed a collaboration agreement with the Californian company, Ripple, to integrate xCurrent within the payments system.