CZ, the CEO of Binance, tweets, "Sad day. Tried, but [crying emoji]," regarding the fully acquire of FTX.com.
On November 8, Changpeng Zhao, the CEO of the leading cryptocurrency platform, Binance, announced on his Twitter account his intention to fully acquire FTX.com: "This afternoon, FTX asked for our help. There is a significant liquidity crunch. To protect users, we signed a non-binding LOI, intending to fully acquire http://FTX.com and help cover the liquidity crunch. We will be conducting a full DD in the coming days."
One day later, Binance announced that it was walking out of a non-binding deal or a bailout deal to purchase failing rival FTX Trading.
"As a result of corporate due diligence, as well as the latest news reports regarding mishandled customer funds and alleged US agency investigations, we have decided that we will not pursue the potential acquisition of FTX.com", Binance announced on its Twitter account. "In the beginning, our hope was to be able to support FTX's customers to provide liquidity, but the issues are beyond our control or ability to help."
The context
On November 5, 2022, CZ tweeted, "As part of Binance's exit from FTX equity last year, Binance received roughly USD 2.1 billion equivalent in cash (BUSD and FTT). Due to recent revelations that have come to light, we have decided to liquidate any remaining FTT on our books."
Also, CZ explained the FTT liquidation was "just post-exit risk management", hinting at lessons learned from the fall of Terra's Luna Classic (LUNC) and how it impacted investors and the market.
Zhao published his tweet soon after a report from CoinDesk suggesting that the bulk of the holdings of Alameda, Bankman-Fried's hedge fund, were in FTT.
In the CoinDesk report, they pointed out that Alameda's Research balance sheet is full of FTT, the native token of FTX.com. Thus, Bankman-Fried's trading firm Alameda rests on a foundation primarily made up of a coin that a sister company assumed, not an independent asset comparable to a fiat currency or another crypto. This position suggests that the ties between FTX and Alameda are unusually close.
After that, some investors saw that 22,999,999 #FTT (USD 584,818,174), the native token of FTX.com, was transferred from an unknown wallet to Binance; CZ confirmed this transaction as part of FTX equity invested by Binance.
After all this news, the market went crazy, all sorts of rumors started, and it is suspected that none of the FTX.com CEO Sam Bankman-Fried's entities, be it FTX.com or Alameda Research, have the funds they claim to have.
FTX.com CEO's reaction
Bankman-Fried currently provides too few answers on recent events. The founder dismissed balance sheet concerns in a tweet. "A competitor is trying to go after us with false rumors", FTX's Bankman-Fried said.
Besides, Sam Bankman-Fried said in his tweets that FTX keeps "audited financials" and is "highly regulated". However, these tweets have since disappeared from his page.
In the past months, FTX CEO Sam Bankman-Fried has come out with a hot take about the fact that "There are some third-tier exchanges that are already secretly insolvent". FTX's current situation is not far from what he said.
However, after all the above, FTX appears to have paused processing clients' requests for withdrawals, and Alameda's Research website is set to private.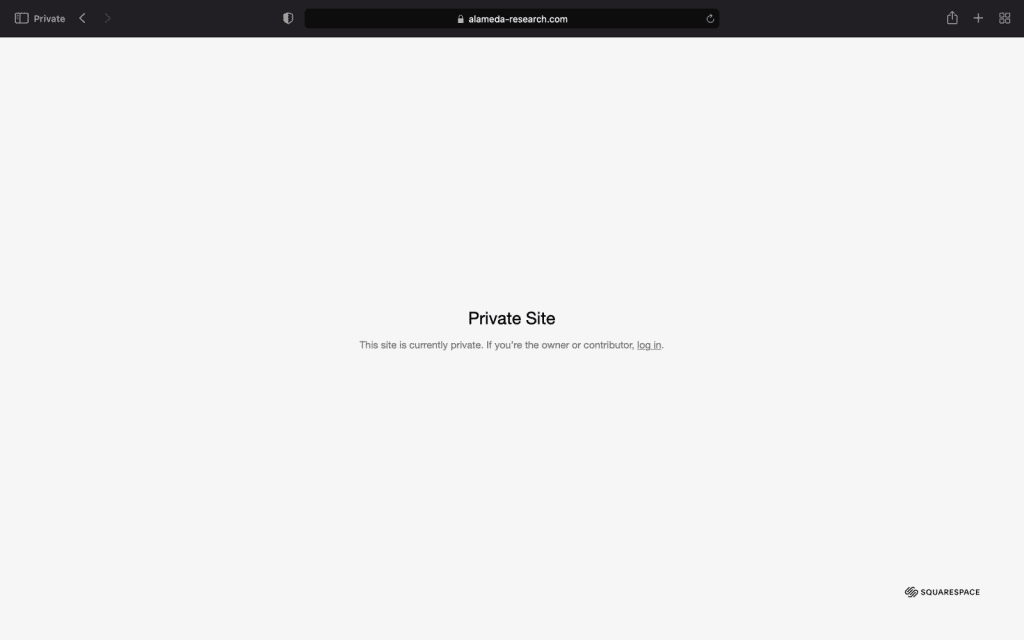 The market's aftereffect
This event has started a further downtrend in the entire cryptocurrency market. The global cryptocurrency market cap has fallen by almost USD 200 billion in the last three days. During the previous five days, FTT token price plummeted by over 85%. The actual cost of the FTT token on November 10 is USD 2.80.
Also, Bitcoin dropped below USD 16,000 after Binance pulled out of the deal, regaining some ground afterward. 
Featured Image: pexels.com