US-based television operator DISH Network is now accepting Bitcoin Cash (BCH) as a payment method. The crypto transactions are managed by BitPay.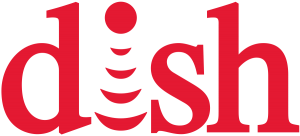 Colorado-based DISH Network is excited to announce it has added Bitcoin Cash as a payment option. In addition, the company is working side by side with BitPay – a "global payment service operator" based in Atlanta. The latter is helping DISH operate the Bitcoin (BTC) and Bitcoin Cash (BCH) transactions.
"We've added Bitcoin Cash just as we chose to accept Bitcoin to serve customers who have adopted a new way of doing business. We have a steady volume of customers paying with cryptocurrency each month, and BitPay will allow us to continue offering more choice and convenience to our customers," claimed John Swieringa, DISH executive VP and COP.
DISH Network collaborates with Bitpay
As mentioned above, the DISH Network registers a significant number of users who pay with cryptocurrency. They can invest Bitcoin and Bitcoin Cash to buy monthly subscriptions or watch movies. The transactions are made through intermediaries. Initially, the funds go to mydish.com or DISH's Hopper DVR, after which BitPay operator converts digital assets into US Dollars and finishes the payment. In this way, the television network eliminates the risk linked to the volatility of cryptocurrency.
"Our goal for DISH Network is a seamless transition to BitPay so all customers who are currently paying for services with Bitcoin continue to have the option to pay with Bitcoin or Bitcoin Cash. Cryptocurrency is an increasingly popular way for consumers to make purchases online as it reduces credit card fraud and is cheaper for the merchants," explained Sonny Singh, Chief Commercial Officer at BitPay.
DISH Network Corporation was founded in March 1996 by Charlie Ergen, Jim DeFranco, Cantey Ergen. In 2017, the television company registered earnings worth of $ 14.39 billion. The company is considered an innovative pilot among pay-TVs. The parent company has 22 branches through which it continues to offer quality services linked to TV entertainment and "award-winning technology" to millions of users around the world.