Cryptocurrency cloud mining services HashFlare interrupted its Bitcoin mining operations as well as all BTC-linked mining arrangements.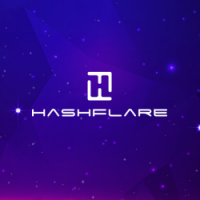 The announcement was made on 20 July via Facebook. The reason why HashFlare stopped mining operations is financial gain, which due to price fluctuations is on the loss. We would like to remind you that since the beginning of 2018, the Bitcoin price has dropped over 60%.
A part of the statement points out:
"We have made every possible effort in order to resolve the problem that has arisen – for instance, we have considered a variety of technical solutions, which would have allowed us to lower expenses related to maintenance and electricity. However, due to the general instability of the market, the actions we have taken could not significantly influence the current situation."
Profits were below maintenance costs
As reported by HashFlare, user profits were below maintenance costs for 28 successive days. Therefore, the platform decided to stop the mining operations. The measure was taken according to the platform's Terms of Service.
Nevertheless, HashFlare confirmed that it will review the situation when the Bitcoin price will be increasing. Analysts at Morgan Stanley stated in April that Bitcoin miners will have major losses if the cryptocurrency price goes under $ 8,600. According to CoinMarketCap, BTC is currently traded at $ 7,656.61, up 3.45% in the last 24 hours.
HashFlare was operating under the laws in force. Prior to suspending the mining operations, the platform added KYC (Know-Your-Customer) and AML (Anti-Money Laundering) protocols that ensure the security of accounts. Following the cancellation of mining operations, many users found their funds frozen within the system.
Note that HashFlare also provides mining services for altcoins such as Litecoin (LTC) and Ethereum (ETH). These two crypto assets continue to be mined as the company has not announced their suspension.