Interested in how long does Binance verification take? Let's find together in this article. All investors know how significant it is to keep cryptocurrencies safe and make a good transaction without the fear of your assets being lost or stolen. To keep the platform safe, Binance had prepared an extended verification when someone wants to make an account, to ensure that customers are protected and safe.
Binance is a popular cryptocurrency exchange from Malta, developed in 2017 by Changpeng Zhao and his team. Binance, in the stock market, has become the largest cryptocurrency trading platform by daily trading volume in two years.
This exchange has updated the account verification, so we will present the last version of creating a Binance account.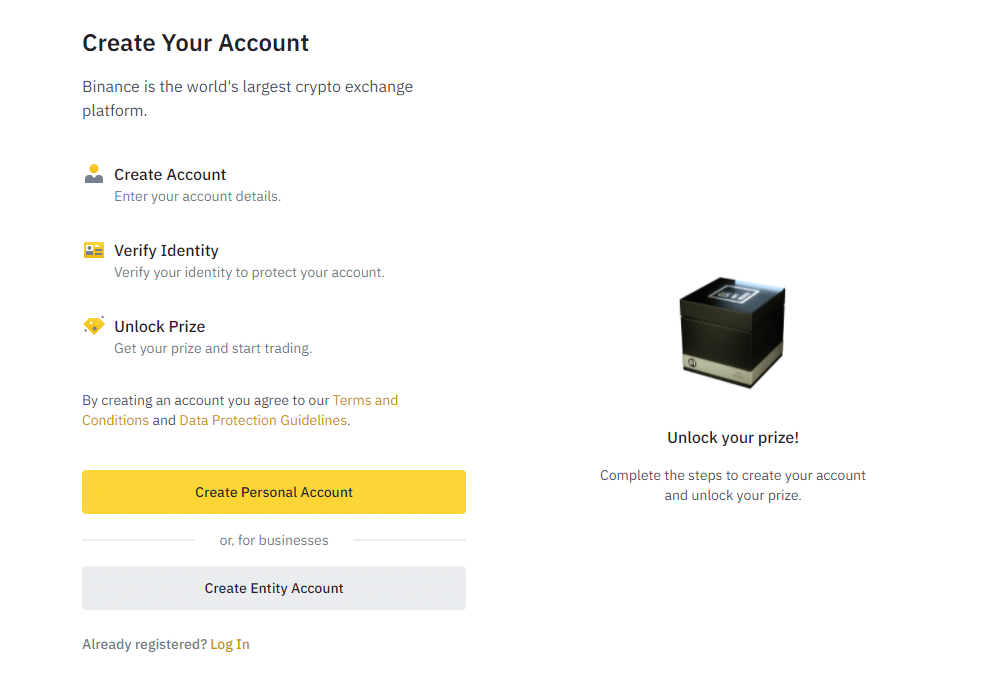 How Long Does Binance Verification Take | Introduction
It's 2022 and Binance continues to be the leader among other exchanges, by innovating and introducing more products and services that help attract numerous users. The company now sees more than $15 billion in daily trading volume in its spot markets.
Binance must comply with the global financial regulations, mainly the Know Your Customer and Anti-Money Laundering laws. Therefore, all users must go through identity verification to use the platform. This short guide will show you how to verify your Binance identity and how long does Binance verification take. To learn more about the exchange, be sure to read our in-depth Binance review.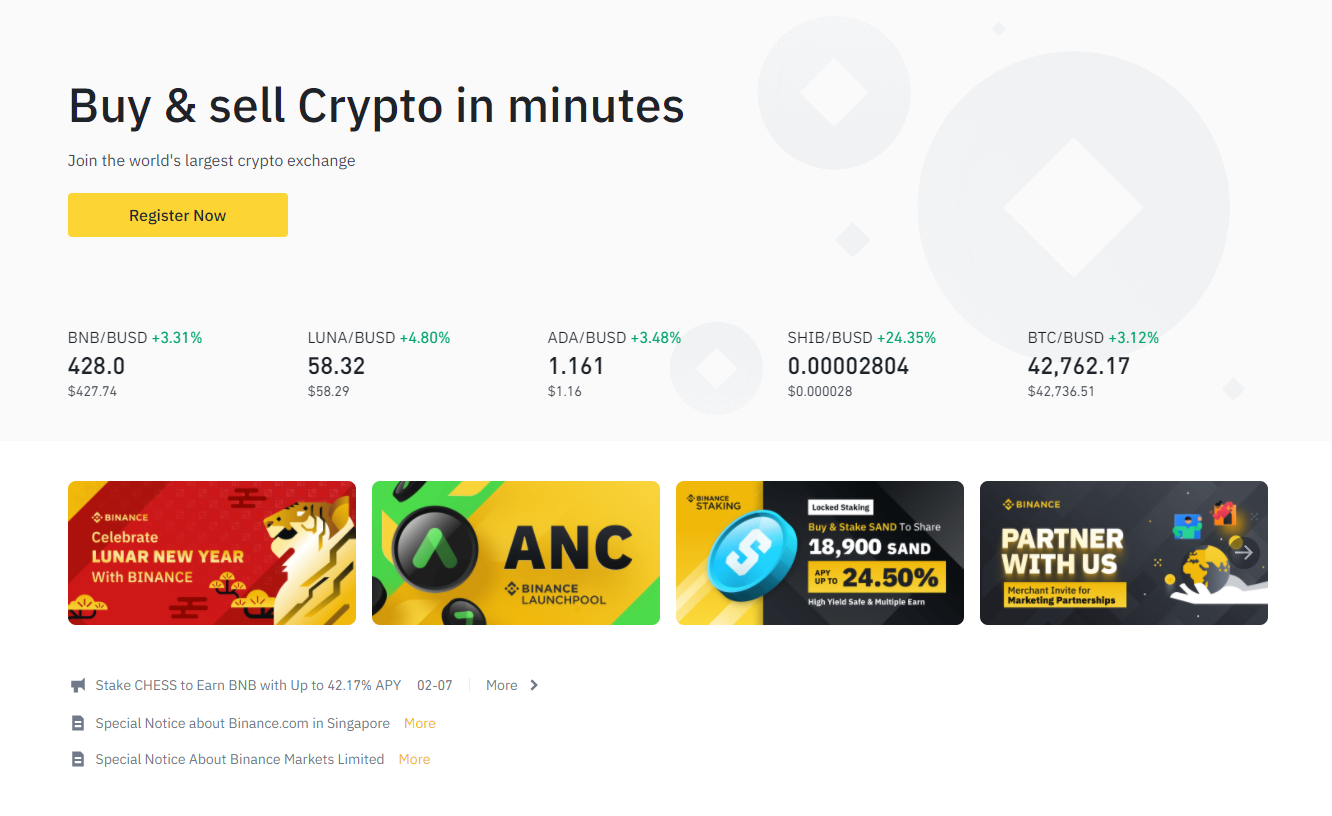 We also recommend: Binance Deposit Failed? Learn What You Need to Do
How Long Does Binance Verification Take: Step-by-Step Guide
Here is a complete guide that will help figure out how to pass the Binance verification. You need to complete every step as you can see below.
Step 1.
Access your Binance account and click Login. In addition, you can click on Get Verified directly on the homepage for new users. Here, you can see the following messages: Verified, Verified Plus, Enterprise Verification, and deposit and withdrawal limits. Borders vary by country. Change the region by clicking the button next to Country.
Step 2.
To verify your account, click on Start Now. From this point, you will begin to understand how long Binance verification takes. Select the country of residence. First, please make sure your country of living is similar to the identity from the attached files. After that, a list will appear to you. There you will find the country requirements. Press Continue to go forward.
Step 3.
Here is the part where you need to include the information from your ID, as you did before, then click on Continue.
Please ensure that all information entered follows your identity documents. You will not be able to edit it once you have confirmed it. Next, you'll need to upload photos with your ID. Select the ID type and the country where the files are initially located. Binance clients can choose to verify with a passport, ID card, or driver's license. Let's go forward in our review of how long does Binance Verification takes.
Step 4.
After you've finished the last part where you need to upload photos or scans of your documents, be sure that your images are clear, then show your complete ID. For example, if you use an ID card, you need to take pictures with the front and back of the ID card.
Note: Please turn on camera access on your device, or Binance can't verify your identity.
Follow the instructions and make sure to fit the entire ID in front of the camera. Capture both parts of your ID by clicking Take Picture. Please make sure all details are visible.
Step 5.
After uploading photos of the document, the system will ask for a selfie – so take a selfie and upload it here.
All you need to do after that is to complete the face check. Click Continue to complete the face check on your computer. Again, please do not wear hats, goggles, or filters and ensure sufficient lighting.
Alternatively, you can move the mouse to the QR code at the bottom right to complete the verification in the Binance app. Then, scan the QR code through your app to complete the face verification that is part of the Binance process.
You probably asked yourself how long does Binance verification take. Well, we can tell you now that Binance verification takes between 15 minutes to 30 minutes, depending on how fast Binance accepts your account.
Step 6.
Now it's time to wait for the answer. Binance will come back soon with a solution. Once your request has been verified, Binance will send you an email notification.
Other Considerations
To complete the Binance verification, enter your basic information and complete the check-in in 15 minutes. Then, stay logged in to the platform. If you leave the page, it is possible to end the process.
You can complete the identity verification process up to 10 times a day. For example, if your request was rejected by Binance ten times in 24 hours, please wait 24 hours to try again.
After that, you are free to buy and sell your Bitcoins and your favorite altcoins. Another piece of advice we can give you is to check the price prediction before making a transaction. For example, if you want to buy ADA, read an advanced Cardano price prediction.
Why Is Binance Verification Process Important?
It is essential to follow and respect all the steps included for ID verification because they can improve the security of your profile by restricting people who can use and change your details in your account. For example, necessary credentials, such as withdrawal bank account details, cannot be changed once you submit your personal info. In addition, if you add a withdrawal method, the parties must match those already found in your account.
How long does Binance verification take is a good question. The answer is also long, but you need to know that all financial regulators have implemented laws that increase economic security and reduce illegal activities. All centralized cryptocurrency exchanges must comply with KYC and AML laws to operate in most jurisdictions. Turning ID verification into a mandatory task is a one-way exchange that complies with these international laws and regulations.
Most crypto trading platforms use ID verification as a stimulus to unlock higher trading limits. For example, you can trade on Binance with the most straightforward identity verification, but many features are limited. For instance, unverified accounts (those with a basic check) can only withdraw less than 2 BTC per day and have a lifetime fiat withdrawal limit of $ 300.
We also recommend: How to Withdraw Crypto from Coinbase to PayPal Instantly
How Long Does Binance Verification Take? | Conclusion
Now you have an answer: not much. What you need to understand from this is that the process is compulsory. Binance respects the AML and KYC regulations worldwide to protect the consumers and their data. Another reason why the verification is so strict involves the protection against scammers.