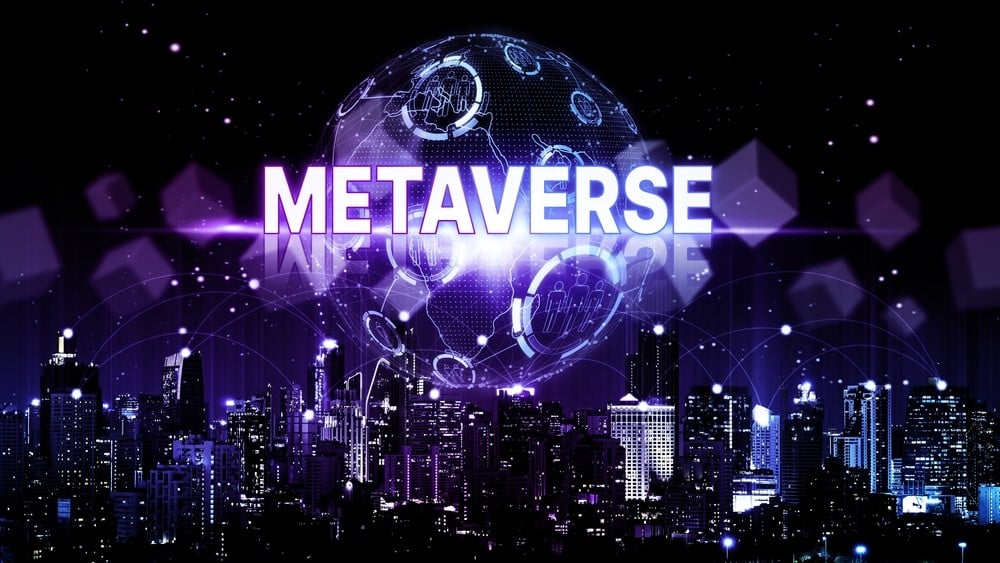 Despite the challenges that face the crypto world, analysts expect the metaverse real estate to hit $5.37B in market cap by 2026. Moreover, land prices in the Metaverse have skyrocketed, with some leading firms spending million to purchase pixelated properties to join the digital world.  
Experts believe the Metaverse will revolutionize the internet. It will introduce a stage where individuals can physically walk and explore three-dimensional digital worlds full of massive exhibitions, stores, experiences, and games.
The Metaverse will allow users to interact with famous personalities, like musicians, and enjoy digital parties. The sector has drawn attention as it promises experiences impossible in two-dimensional applications or websites. Interestingly, the real estate industry is booming in the Metaverse, attracting notable companies globally. In this context, users can buy digital land and build homes, clubs, etc.  
The Billion Dollar Industry
The Metaverse real estate appears lucrative as people can earn lots of cash. Analysts believe the digital property market will be a billion-dollar industry. Buyers have complete ownership of the plots they purchase. That has driven demand as the lands are limited, pushing prices higher.
Some of the leading companies have already invested in the Metaverse real estate. PricewaterhouseCoopers aims to build a web3 advisory hub to ensure next-gen professional services such as taxation and accounting. The company bought a plot in the Sandbox.  
Adidas bought a virtual land to showcase its excitement around Metaverse possibilities. Moreover, Warner Music Group purchased a plot in the Sandbox to establish a digital concert venue for users.
Some Metaverse enthusiasts are willing to spend massively depending on nearby owners. For instance, one individual paid $450K to acquire a plot next to rapper Snoop Dogg's land in The Sandbox. Also, Republic Realm spent a staggering $4.3M for a Sandbox land, whereas Tokens.com purchased Decentraland space at $2.4M.
Who Should Purchase Metaverse Land?
Any famous individual or brand that wants to attract younger generations may consider investing in Metaverse real estate. Also, this industry can be lucrative for people that understand how the sector work and the projects with the potential to prosper. Thus, both landlords and developers can benefit from metaverse real estate.
While many brands want to venture into the Metaverse, they lack adequate skills. Thus, companies are looking for developers to help them build money-making projects. Meanwhile, landlords can purchase land and design and build impressive digital buildings. They can then rent the estates for money.
Digital land remains a profitable investment that will revolutionize real estate. Citi GPS's latest data indicated that Metaverse would rake up a massive market cap and attract over five billion users globally. That will see land prices skyrocketing, benefiting landlords and developers.