Crypto-friendly Malta got its first two-way Bitcoin ATM.
The automatic teller machine was installed at the real estate agency Quicklets office located on the Sliema seafront. The launch event consisted of presenting the device functions, having as guests both financial and crypto experts as well as blockchain enthusiasts.
Times of Malta reported on 22 July the ATM "allows users to both sell and purchase cryptocurrencies in real time and currently offers bitcoin and litecoin". Even so, developers have announced they are planning to add support for other cryptocurrencies. With the help of the first two-way Bitcoin ATM in the country, citizens are now able to buy and sell crypto assets without intermediaries but also opt for a paper wallet.
Quicklets founder and Chief Executive Officer Steve Mercieca stated:
"Quicklets has always been at the forefront of supporting new technologies in the market. This is the second cryptocurrency ATM the QLZH Group is hosting in its offices. We believe that this is a vision in the future showing us what one day will become an everyday means of transaction."
The installation was performed by Moon Zebra
The Bitcoin ATM is operated by Moon Zebra, a local company specializing in the installation of crypto automatic teller machines. Asked about the operating firm, Mercieca said that:
"When we were approached by Moon Zebra to set up this ATM in our head office we were immediately convinced as this falls perfectly in line with the prop-tech strategy we run our business on."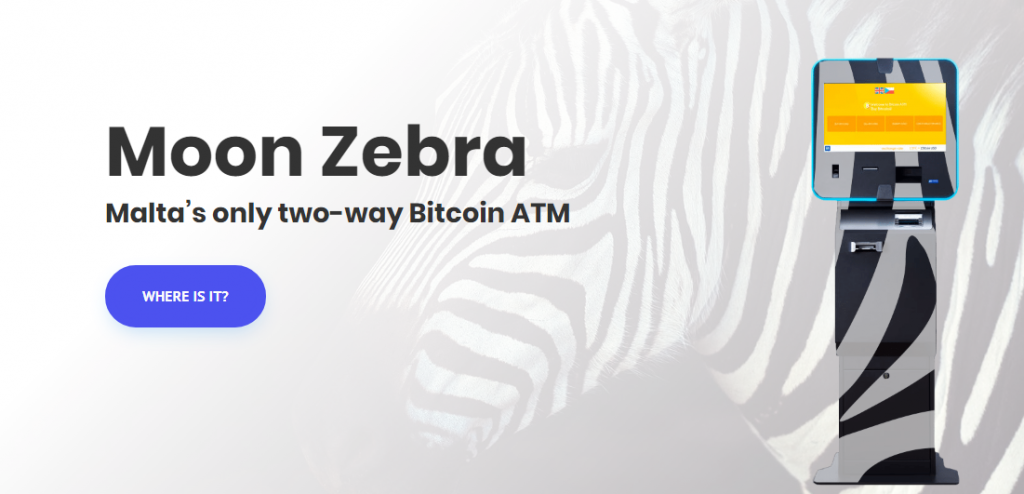 Malta is known as a crypto-friendly country. The launch of the Bitcoin ATM comes in response to the authorities' initiatives that would transform the country into a "crypto nation". Maybe for Malta, this is the first two-way crypto ATM, but not for other countries. The leader is the United States of America with 2133 crypto ATMs. At the same time, Canada boasts 602 machines, the UK has 166, while Austria holds 144 crypto ATMs.
We would like to remember that in June, Amsterdam Schiphol Airport became the first European airport to provide a crypto ATM.