The largest courier operator in the world, United Parcel Service (UPS) intends to use blockchain technology to improve its logistics activities.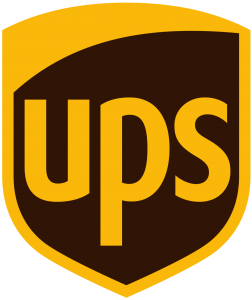 The US Patent & Trademark Office (USPTO) published on August 16 a patent submitted by the delivery giant United Parcel Service (UPS). According to the document entitled "Autonomous services selection system and distributed transportation database(s)", the Georgia-based company is seeking to integrate blockchain and distributed ledger technology within the company's supply chain operations.
The document submitted on 16 February indicates how complicated is to monitor logistics activities that connect more transport operators, even if companies have started to carry out of package routing in a more efficient way, even reducing transport costs.
The document cites:
"[T]here may be scenarios in which it is advantageous for various logistics service providers to transport the shipment unit along different legs/segments from its origin to its destination. However, it may be difficult to coordinate the transportation of the shipment unit through the various logistics service provider transportation networks. Moreover, if there are special handling requirements for transporting the shipment unit, it may be difficult to ensure that the special handling requirements are carried through by each of the various logistics service providers that may assist in transporting the shipment unit."
To create an autonomous system 
United Parcel Service plans to solve this problem by using an autonomous system with a built-in immutable blockchain ledger so that packages will be automatically directed to service operators.
After a package has been scanned and recorded, the system will display the route it has to follow depending on the carriers' offer. The delivery process information will be stored on the blockchain ledger, thus identifying if the operator complies with the imposed shipment conditions.
The authors pointed out that from a perspective, the system could host DLT networks and integrate smart contracts. Bearing in mind that it could be designed on a blockchain protocol, the system could also accept crypto assets such as Bitcoin or Ether as payments.
"Accordingly, various embodiments may comprise and/or utilize digital currency/assets represented by ledger entries," they wrote. "Such digital currency/assets (e.g., Bitcoin, Ether, and/or the like) may itself have value that may be exchanged for various shipment units, services, and/or the like."