Blockchain-powered company AlphaPoint has released a new decentralized cryptocurrency exchange in San Francisco.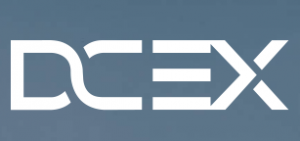 The announcement on the new project was made on 30 July via a blog post. According to it, the new platform dubbed DCEX is "a next generation digital currency exchange for retail and institutional investors powered by AlphaPoint blockchain technology."
Note that even if the platform was launched, customers are not able to use its services within the next few weeks. The news is even more promising if we think the project actually describes "the first-ever digital currency marketplace to utilize XRP as its exclusive base currency".
"We, as founders, have been in the crypto space since its inception that went unnoticed by many. Interest in blockchain is slowly becoming global, escaping the narrow indoor spaces of technically inclined groups of enthusiasts. At DCEX we firmly believe that a true industry leader must be unrivalled in every element of the service it offers. We offer the excitement of trading, and provide you with the means to navigate the uncharted waters of cryptocurrency trading," as written in the blog post.
15 cryptocurrencies are to be supported
San Francisco-based crypto exchange will offer support to 15 cryptocurrencies: "XRP, Bitcoin (BTC), Litecoin (LTC), Ethereum (ETH), Bitcoin Cash (BCH), Bitcoin Gold (BTG), Ethereum classic (ETC), OmiseGo (OMG), EOS (EOS), DASH (DASH), Tron (TRX), Monero (XMR), VeChain (VEN), IOTA (IOTA), ZCash (ZEC), and stable-coin TrueUSD (TUSD)."
The platform also plans to list NEO and ADA along with several other trading pairs. Furthermore, users will have access to the ten coins supported in the Bloomberg Galaxy Crypto Index, counting Monero, EOS, and DASH.
Cryptocurrency exchange DCEX uses XRP as a base currency to operate faster with transactions as well as to reduce their costs, claimed AlphaPoint CEO Salil Donde.
The news on the project's release appeared less than two months after AlphaPoint announced its first round of funding ended successfully, earning $ 15 million.