A new service promises to offer customers the possibility to buy anywhere online using cryptocurrency.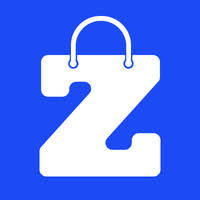 Zwoop is an Artificial Intelligence-based platform that wants to change the ideology on e-commerce. The target of the project is to offer customers the ability to purchase on any website with cryptocurrencies. Furthermore, the platform will compare the online prices and offer the best offers for products, while the payment will be made using cryptocurrency called Zwoop token.
Zwoop is scheduled to be released in the UK in September, and globally in early 2019.
Using Zwoop, you will save time for yourself as the system collects individually and displays the best products offers. This is the latest secure service based on blockchain technology for online commerce. Note that no personal information will be stored on the platform. Customers will have total control over their spending and data.
As reported by Verdict.co.uk, Alessandro Gadotti, Zwoop CEO explained:
"Developments in e-commerce over the past decade have favoured the merchant rather than the consumer. At Zwoop our philosophy is different: we are on the consumers' side. We are their transparent and honest personal shopping assistant and we provide unbiased search results, simple one-click checkouts and total control over their payment and personal data."
Zwoop will be released with a built-in artificial intelligence system whose purpose is to recognize the products and management mechanism of e-commerce. Thanks to this feature, owners of the websites will be able to easily add Zwoop payments.
This is a very exciting project and will definitely draw the attention of active online traders.