Cryptocurrency is seen as a lifeline for both individuals and governments. Queensland Government will offer a grant of more than $ 8.3 million of innovation funding to develop tourism in the Australian province.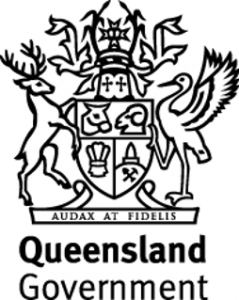 It's delightful to see governments choose to integrate blockchain-based solutions in order to make progress. The announcement published on 1 August via Queensland Government indicates that a new crypto payment platform dubbed TravelbyBit will support tourism development in Australian province after the project has become one of the 70 businesses to won a grant from Advance Queensland Ignite Ideas funding.
TravelbyBit will track the growth in the number of tourists traveling to Central Queensland by offering them the opportunity to pay with cryptocurrencies. Furthermore, the project intends to create more jobs as well.
Innovation Minister Kate Jones said:
"TravelbyBit has devised a clever way to make it easier for visitors to our state to pay for their purchases with a growing number of local businesses accepting cryptocurrency payments… I understand TravelbyBit is specifically targeting places like Bundaberg (along the Great Barrier Reef) – using cryptocurrency to make it easier for tourists to book holidays."
Caleb Yeoh, Co-Founder and Chief Executive Officer of TravelbyBit, revealed that his company has teamed up with Brisbane Airport Corporation to release the "world's first digital currency friendly airport" and has already established a blockchain-powered point-of-sale scheme in several tourist destinations. As reported by Yeoh, tourists can now use Bitcoin (BTC), Litecoin (LTC), Dash (DASH), Ethereum (ETH), NEM (XEM) to pay for new services, while Binance Coin (BNB) will be soon added.
"We have more than 150 merchants across Australia using our system and this funding, to develop a purpose-built platform that will accept digital currencies from anywhere in the world, will allow us to add jobs not only directly to our team but also across the broader tourism industry," declared Yeoh.
Australia is not the first country to see in cryptocurrency a solution to promote tourism. In Q1 of 2018, the German National Tourist Board (GNTB) revealed that it accepts Bitcoin (BTC) and altcoins as payments for its services.