BitMax exchange is on the radar for the wrong reasons. The platform has been accused of having associations with pump and dump schemes taking advantage of IEO projects.
On October 1, founder and CEO of Lunar Digital Assets (LDA), Han Yoon, bashed the exchange, saying that its team indirectly defrauds many IEO projects using pump and dump schemes. To make things clear, Yoon referred to the BitMax exchange, which launched in 2019 and is currently at the 52nd slot on CoinMarketCap in terms of the daily trading volume. It's important to mention this to avoid confusing it with the newly-launched exchange by LINE, which bears the same name.
BitMax Has No Concern for Liquidity
According to Yoon, BitMax's market makers have no concern to provide liquidity to IEO projects. Instead, they simply pump prices by buying up their tokens. After exhausting hundreds of thousands, even millions of funds, the buy-side remains with not enough funds, eventually causing the token price to tumble. The situation was witnessed with the DEEP token, which belongs to DeepCloud AI.
DeepCloud AI is a blockchain-based project that creates decentralized cloud computing infrastructures. The project survived the heavy bearish market and even managed to raise funds through BitMax exchange. However, the market makers at BitMax eventually wasted the funds.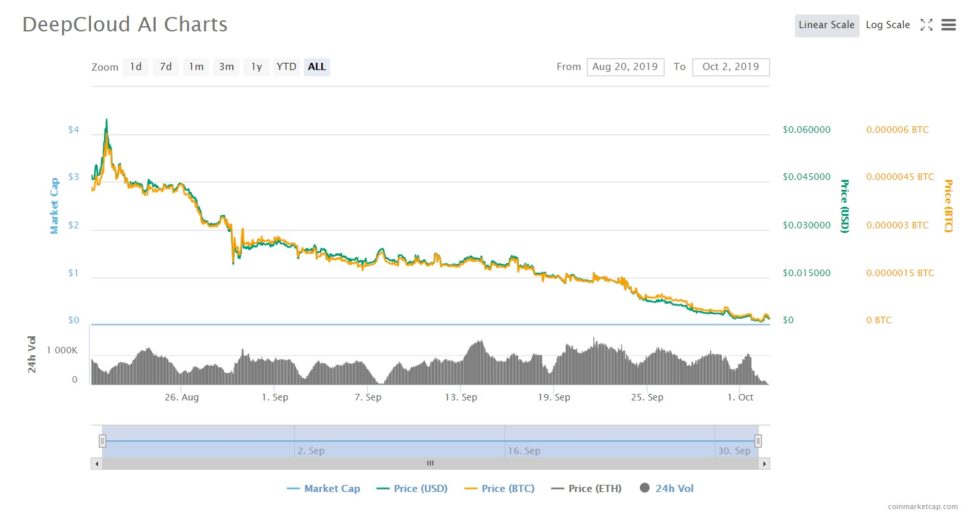 Initial Exchange Offerings (IEOs) stemmed from the ashes of the defunct Initial Coin Offerings (ICO), which was riddled with a number of scams. IEO projects often select a dedicated crypto exchange platform where they conduct the fundraising event and develop their businesses. In exchange, they pay a fee to the platform that hosts their project.
BitMax Culprit
Yoon claims that BitMax became suspicious platform when they hired FBG Capital senior manager Shane Molidor, as the Head of Business Development. Shane is a previous employee of IBM and Gemini.
According to Yoon, Shane said misleading promises to the DeepCloud AI team, something that led the DEEP token through a pump-and-dump move.
"Shane had allegedly bragged about their pump and dump tactics from his FBG days. Shane defended their actions, even going as far as to say that they spent $300K on a token buyback program. No Shane, you nor BitMax spent $300K on no such thing; the $300K was DeepCloud AI's money. Get your facts straight, and get out of your 2017 fantasy," Yoon said.
Apart from DeepCloud AI, BitMax has more IEO projects that have failed under its belt. Similar examples include Ferrum Network, DOS network, and DUO Network. Only one project succeeded with BitMax – UltrAlpha, which is a personal project of George Cao, BitMax CEO.
Featured Image: Usethebitcoin