While there are several crypto contract platforms on the market, few of them are really appropriate for new users. Bityard, however, is an exchange that focuses on providing a simple solution for those looking to trade crypto contracts.
Bityard: Created Out of a Need for Simplicity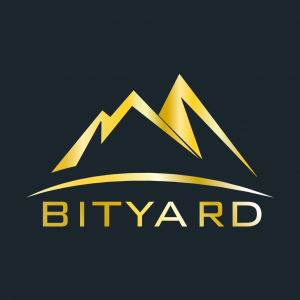 Bityard is a leading crypto contracts exchange based in Singapore, which focuses on facilitating a simplified process for crypto contracts. The services of this platform can be accessed by users from more than 150 countries.
As many users are showing interest in contract trading and margin trading to boost their profits, the execution of such transactions can be complicated, and the risk of liquidation prevents them from engaging in such forms of trading. While established platforms, such as Bitmex, provide reliable futures trading, it is not exactly suitable for newbie traders, aiming mostly for professional traders.
This is why Bityard has created a product based on the principle of "Complex Contracts Simple Trade"; to make things easier for newbie traders who search for simple crypto derivatives transactions.
Recently, a US hedge fund gave Bityard a strategic investment worth 10 million dollars, which is a first in this industry. The company also appointed as their brand ambassador Buakaw Banchamek, a popular Thai boxing champion, to spread the word about the benefits and accessibility of Bityard.
Is Bityard Regulated?
A majority of crypto contracts platforms usually lack proper regulation or have one from a jurisdiction that has no power to protect users in case funds are lost through fraud or other nefarious means.
Bityard is one of the few crypto derivatives platforms that hold 4 regulatory compliance licenses. The company is licensed by Singapore's ACRA, USA's Financial Crimes Enforcement Network to operate as a MSB, Estonia's MTR for the European Union, and Australia's AUSTRAC.
Bityard: Simple Interface and Sign Up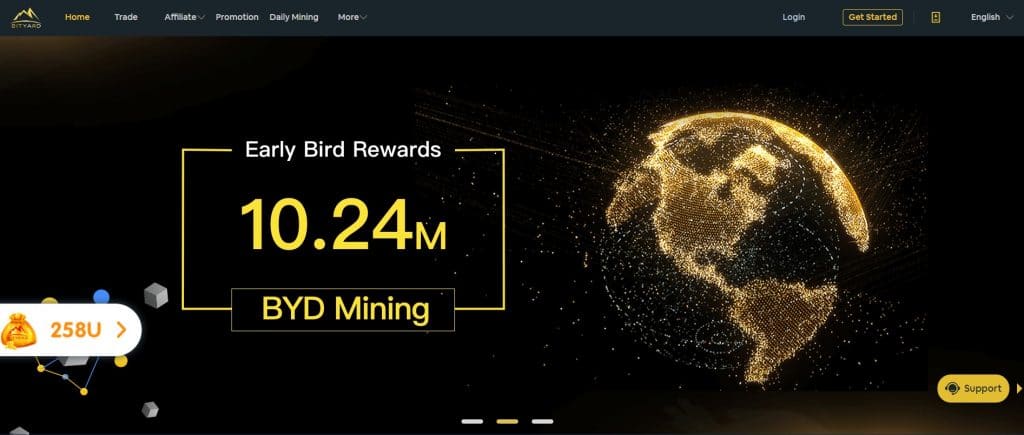 Many derivatives trading platforms usually have complicated interfaces that are hard to understand by new traders. Newbie traders do not know, nor do they need to use, all the advanced functions are integrated into a complex derivative platform.
Bityard has in mind ease of use and simplicity when designing its trading interface so that users can simply place their trade and monitor its performance live. This way, they can keep track of the evolution of their trade with a very simplified interface.
The registration process on Bityard is also very simple. Users just need an email or mobile phone number to sign up on the platform, and the process takes less than 30 seconds.
Simple Trading 
Knowing that newbies will not risk placing high trades right from the start, Bityard has placed a low limit for trading, allowing users to place trades as low as 5 USDT. The transaction fee is set at a convenient 0.05%, and the mining reward can be deducted by another 10%.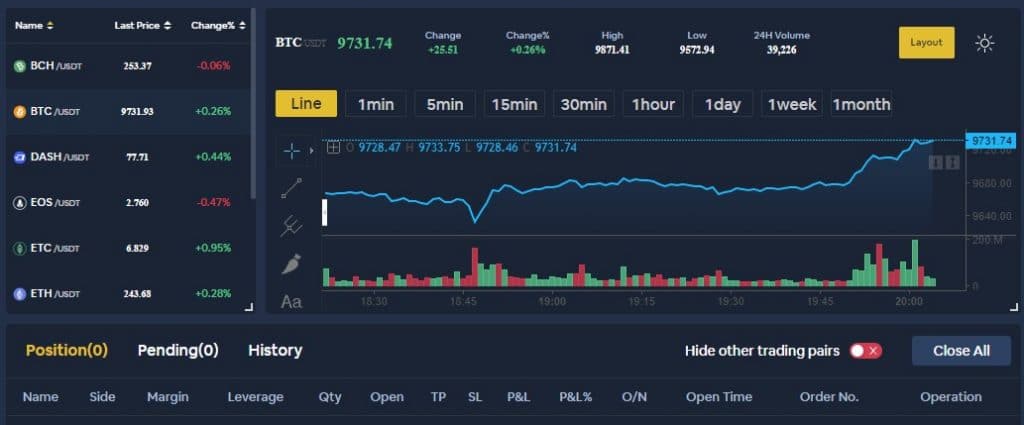 Mining Activity
Bityard recently launched its mining activities, where users can mine a number of popular cryptos. Registered users are also able to get welcome bonuses in Bitcoin, Ethereum, EOS, Tron, and other cryptos for a value of up to 258 USDT.
Like many other exchanges, Bityard has created its own native cryptocurrency called BYD. BYD was designed to have many roles in the Bityard ecosystem, similar to Binance's BNB coin. The coin can also be mined or given as a reward in promotions.
Both Crypto and Fiat Deposits Supported
Compared to other mainstream derivatives exchanges, Bityard supports a larger number of crypto coins: BTC, ETH, XRP, USDT, TRX, HT, and EOS.
The issue with almost all major crypto contract exchanges is that there are no fiat options, which complicates things for a first-time user, as he would have first to buy crypto to be able to trade on the contracts platform.
Bityard also supports OTC services, which allow new traders and institutions to buy USDT with low trading fees. Additionally, the platform supports fiat options, such as the Renminbi and Vietnamese Dong, and there are plans of including more fiat options in the near future.
Five Reward Plans for Partners
Traders who want to become an affiliate partner of Bityard can benefit from a variety of bonuses:
Minimum 40% rebate;
Daily salary for KOL;
In the first 3 months, new users get an invitation bonus (BYD). Supporting bonus can be paid in USDT or BYD;
Every active user bonus in first 3 months;
Bonus for upgrading to a qualified KOL;
Referral rewards of up to 1000 USDT;
Regularization bonus of up to 1500 USDT for reaching the trading volume standard within 3 months.
Verdict
Bityard's main philosophy is that trading should be simple and accessible to everyone, and this is what drove them to establish a platform which enables first-time users to easily trade crypto-based contracts.