If you have extra funds, you can invest in BTC – it is always a wise decision. However, if you are looking to earn Bitcoin on your own, there are many options available. While not as profitable as it sounds, consistency and patience will help you grow your crypto assets faster.
Crypto Games
Bitcoin faucets are good for the first acquaintance with cryptocurrencies, but it's a rather monotonous and boring activity. In the wake of the popularity of cryptocurrencies, game developers began to add/replace virtual game currency with cryptocurrency, thereby further motivating players. It is much more interesting to play and get bitcoins for it. Doesn't sound bad, does it?
Most games reward gamers with cryptocurrency for achieving results in the game. Let's take a look at the most popular cryptocurrency games where you can earn bitcoins or other cryptocurrencies.
The most popular game among users is Rollercoin. This game is only three years old, but it quickly became popular and now the rollercoin's community has about 1 million active users. There are several reasons why the game is in high demand among players:
Is the first browser-based cryptocurrency mining simulator game. You do not need to download an application, install the game on a computer or laptop.
It is a simulator for mining real cryptocurrency. But you don't buy real crypto miners, which require a lot of electricity.
Cool design of the website and games design.
There are 10 simple arcade games to choose from. Play what you want.
Support managers are always in touch, there is an opportunity to communicate with them directly, ask questions.
This is a real opportunity to receive real crypto as a reward – bitcoin, dogecoin, ethereum. You can also mine the internal cryptocurrency – Rollertoken.
Invite your friends to the game and earn from 15% to 25% of their profits. This is also a very common method of obtaining free bitcoins and other cryptocurrencies in this particular game.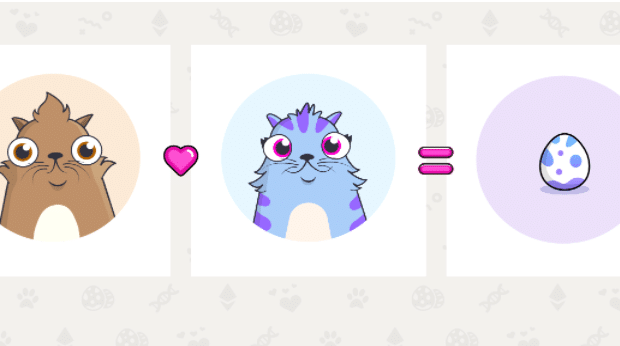 Cryptokitties is the first full-fledged blockchain game to be in demand and actively funded by players. It will not be possible to earn without investments, for the first pet you will need to pay in ETH.
Etheremon The game interface resembles the familiar to many Pokémon. Etherimons are "pets" that can be raised in the same way as Cryptokitties.
Crypto Pokémon can evolve and fight with each other, which sets them apart from kittens. Works in local currency, which is automatically converted to Ethereum.
BitRunner. This game uses the same principle as the popular game Pokemon Go – collect elements of bitcoins by moving to specified locations.
Spark Profit allows a gamer to feel like a real trader – he needs to make a forecast of a trend change in the market. Points are awarded for accurate predictions, which can then be transferred to cryptocurrency or to a fiat account.
Bitcoin Faucets
One of the easiest ways to earn BTC is by using Bitcoin faucets. You wonder what it is?
Bitcoin faucets are a reward system created in the form of an application or a website: they give a reward in Satoshi (1 satoshi is one hundred millionth bitcoin). Visitors must complete the tasks described on the site. Different faucets can have different cryptocurrencies, not just bitcoin.
Bitcoin faucet is a service that provides cryptocurrency to registered users at regular intervals.
What tasks do users typically perform? They solve captchas, play games, click on ads, or watch videos. For each completed task, they earn bitcoins. Let's take a look at a few popular Bitcoin faucets:
Bittube: This is where you earn satoshi by watching YouTube videos.
AdBTC Top pays from 5000 Satoshi for viewing ads (up to 70 Satoshi every 35 seconds). Surfing and watching videos.
BTC Clicks allows you to earn up to 10,000 Satoshi. The site pays steadily straight to your wallet. You can earn bitcoins for viewing advertisements on the sites of the service's partners.
Kickass Traffic allows users to earn 2000 Satoshi (up to 60 Satoshi every 10 seconds). You can earn money for viewing the site, advertising and clicking on it. Tasks on the site are constantly updated and added.
Coin Bulb pays up to 10,000 Satoshi daily for clicks and ads. Payments to your bitcoin wallet (after accumulation) are instant.
Clix Coin allows users to earn up to 35,000 Satoshi by watching ads (35 Satoshi every 60 seconds). Contests and other ways to earn bitcoins are also available.
Is this an efficient way to earn cryptocurrency? Well, this is not really an option for people who are working full-time. Tap rewards are always a few cents or a dollar. Such services are mostly made as an advertising function.
Mobile Apps
As more than 50% of internet users access the internet from their mobile devices, the possibilities for receiving cryptocurrencies from their smartphones are increasing. In the wake of the popularity of bitcoin, many applications related to earning cryptocurrency have appeared. Just like computers, you can mine on smartphones. The amount of currency earned in this case depends on the processor power of the device.
It is unprofitable to mine cryptocurrency on smartphones for several reasons: this is the low computing power of devices, and the need to constantly keep the smartphone screen on. Thus, mining is only suitable for you if you use an unnecessary smartphone that is constantly connected to the network, but even in this case, the profit will be low. You can mine cryptocurrencies on your Android phone using several applications, one of the most popular being MinerGate, which allows you to mine Monero and Bytecoin, which can be exchanged for other cryptocurrencies.
Crypto Mining
Many people still believe that mining is the best way to earn bitcoin. As practice shows, it is no longer profitable for an ordinary user. The complexity of the calculations has increased so much that a conventional mining rig is not enough to generate significant profits. Even if you buy an ASIC and join a mining pool, no one can guarantee that it will return your investment.
We all wanted to get back in 2009 and start mining cryptocurrency, but since time travel is not accessible to us yet, we've got to go for what we have right now. Some crypto influencers are saying that even a newbie in 2021 is still an early bird.
If you are willing to jump on that crypto train and get to know the basics of crypto mining effortlessly – a crypto mining simulator with real payouts is the most suitable option, based on our research. Any option from the list will do, but having a chance to mine crypto while playing games stands out in 2021.