The world of cryptocurrencies doesn't have to be all about making high-risk trades and calculated investments. There is also a fun way of getting involved into new technologies, which is gaming.
Blockchain is compatible with the gaming industry in many ways. The technology has the means of improving some of the issues the gaming industry has been dealing with.
Using cryptos in a fun environment can help familiarize new users with blockchain more easily.
In today's article we will be looking at the most interesting games that have integrated blockchain and cryptocurrencies for their players.
Cryptokitties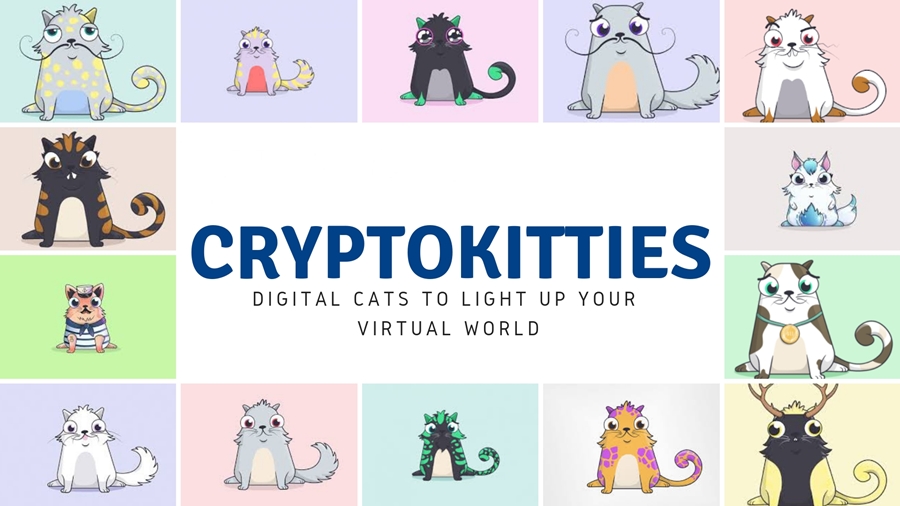 What is CryptoKitties?
Cryptokitties is one of the best known games in the industry that have incorporated blockchain. The game involves collecting, breeding and trading virtual kitties. It became a hit sensation in 2017, the year of its release, with players spending over 12 million dollars on virtual cats.
Each cat represents a unique lines of cryptographic code (non-fungible) which are tradable as tokens on the Ethereum blockchain for other currencies. A kitty's unique features are given by its code, and there are 4 billion combinations of genes that can result in unique specimens. The rarer a kitty is to find, the more valuable it is.
Cryptokitties runs on top of the Ethereum blockchain, being based on the ERC-721 token protocol, which is in essence, the ERC-20 protocol but lacking the fungibility. These unique tokens are bought or auctioned through the use of Ether, the native token of the Ethereum blockchain, which is required in order for you to purchase your first kitty.
The business model employed by the game's developers turned out to be a great success seeing as they collected a 3.75% fee on each auction and were able to sell the first kitties developed in the first year.
Why play Cryptokitties?
Cryptokitties represents a lucrative opportunity for those that are good at creating and trading new breeds, and it also a good gateway for curios users to get into contact the world of blockchain and cryptocurrencies. It also teaches you how to interact and trade ERC-721 Ethereum tokens and crypto assets.
You will also learn how to use blockchain extension such as Metamask which you will use to browse the Ethereum network. And last but not least, breeding and collecting your own digital pets is a fun activity.
Spells of Genesis

What is Spell of Genesis?
Spells of Genesis (SoG) is a mobile magic card game which also features some elements of basic arcade gaming. Players can use their cards for various tasks and attacks on the battlefield, and contain traits such as health, speed, spells, and scarcity. Their level can be increased as the game progresses, and the cards can also be merged with others in order to create stronger and rarer ones. Like Cryptokities, players can collect and trade their cards.
Probably the most interesting aspect of this game is that it runs using the Bitcoin blockchain instead of Ethereum, by employing the Counterparty platform.
To be able to use these cards you have to use Bitcoin, and the items can also be traded freely through the Book of Orbs outside of the app. Even though the Bitcoin blockchain offers more security, there is more network traffic which could result in higher fees and slow transactions.
Why play Spells of Genesis?
By using Bitcoin's blockchain to store the cards, the game features completely transparent economy. The most valuable cards in SoG are stored and available for public viewing.
Worldopoly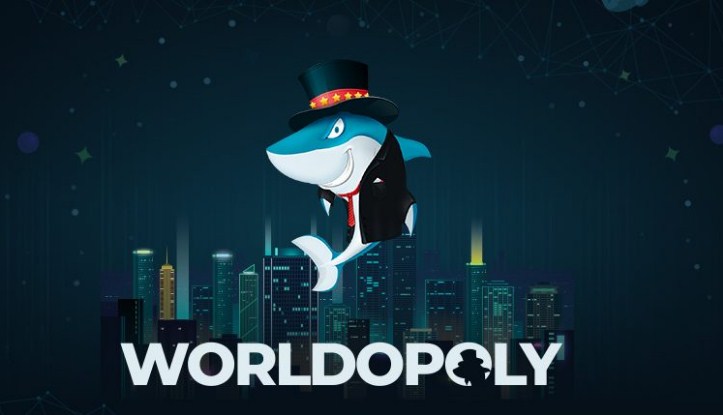 What is Worldopoly?
Worldopoly is a game which abounds with exciting features and new technological implementations. This mobile game combines everything from augmented reality, geolocating, MMORPG, world building, and blockchain-based assets, to Directed Acyclic Graph (DAG) technology.
The game allows you to build and buy everything from streets to hotels. You can also sell your creations for cryptocurrency which you can later on convert into the fiat currency of your choice, rent them to advertisers, and even take down the buildings of other competitors.
Worldopoly does not run using only the Ethereum platform. It uses an addition platform called Byteball. The latter platform is used due to its faster transaction speed and because it is more user-friendly.
W
hy play Worldopoly?
Due to Ethereum's traffic congestion, players may encounter issues such as high costs and lag times when playing games based on the blockchain.
Worldopoly offers interaction with another flavour of cryptocurrency technology, such as DAG, which is more accessible and practical for gaming.
Beyond the Void

What is Beyond the Void?
Beyond the Void is another blockchain-based game which combines space strategy with elements of Multiplayer Online Battle Arenas.
The unique thing about this platform is that it has its own native crypto called Nexium. Nexium (NXC), like most game tokens, is based on Ethereum's ERC20 protocol.
In order to play the game, you will be required to own an Ethereum wallet which has Ether in it. In-game assets and currency are tradeable on the blockchain, and there is also an online shop which features new assets for sale.
Why play Beyond the Void?
The number of Ethereum tokens like Nexim is expanding by the day, and more and more of them are being used in games. Beyond the Void offers the opportunity of adding diverse tokens to your portfolio.
BitQuest

What is BitQuest?
BitQuest isn't like all the other games in our list. While it does offer players the option to get into cryptocurrency, it isn't based on a blockchain. The app is based on a public server in the popular block-building game of Minecraft.
In BitQuest players can obtain an element called "emerald" by killing monsters or exchanging certain assets. An emerald is worth one Satoshi, which is the smallest unit of Bitcoin, representing one hundredth millionth of one BTC. The Satoshis you earn can also be used within the game.
Why play BitQuest?
If you are a fan of the Minecraft game and also want to make some cryptos while playing, then this game satisfies both of your needs.
In conclusion
From creating new breed of kittens to intergalactic quests, blockchain has found a way of fusing with all types of games. This technology delivers a new game economy powered by cryptos, enhancing the learning experience and providing means of making some earnings.
Featured image: Engadget