There are few names more famous than CoinMarketCap in the cryptosphere. Regardless of you being a crypto aficionado or a die-hard crypto trader, CoinMarketCap should be on your list of useful day-to-day, reliable sources
What is CoinMarketCap?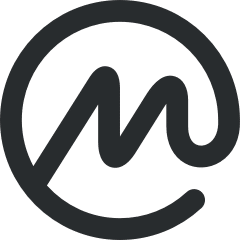 CoinMarketCap is a website for tracking capitalization of various cryptocurrencies. It's important to note that CoinMarketCap is not an exchange, or any sort of trading platform, for that matter.
It's a service that provides data on cryptocurrency prices, supply, trading volumes, exchange platforms, and multiple others.
The need for such a service stems from the fact that cryptocurrencies are highly volatile assets. Another aspect why such a service is needed is the fact that cryptos can be purchased and traded on exchanges (which can be both decentralized and centralized). Since the price differs (sometimes greatly) between exchanges, a fair price of a cryptocurrency is the average price it is traded on a range of exchanges. This is exactly what CoinMarketCap does.
For any coin or token to be included on CoinMarketCap it needs to meet the following criteria: it must be a cryptocurrency, it must be traded on a public exchange that is older than 30 days (and that has a valid API), and it must have a public URL that displays the total supply.
CoinMarketCap features
CoinMarketCap provides its users with a large array of tools, data, graphs, all decently customizable so that both beginner and expert traders can make the most of them.
When you launch CoinMarketCap for the first time, you'll notice that it displays a comprehensive list with the top 100 cryptocurrencies based on their market capitalization. Traders are provided with the following information for all cryptos: name, market cap, price, volume, 24-hour change, and the price graph for the specific coin for the past seven days.
It's worth noting that you can easily see the list with all the cryptocurrencies listed on CoinMarketCap by clicking the "View All" button at the bottom of the top 100 page. At the time of this writing, there are 2075 cryptocurrencies listed on CoinMarketCap.
Since the USD is one of the most powerful currencies in the world, all prices are evaluated using USD by default. You can easily change the base currency to a plethora of other fiat coins such as CAD, GPB, EUR, DKK, JPY, RUB, and so forth.
The service also makes it easier for you to view lists of all the coins or all the tokens. By clicking the "Cryptocurrencies" button, you are provided with a drop-down list from which you can choose various lists for both coins and tokens, as well as filter the coins and tokens by their circulating supply or total supply. In the case of coins, you can also filter out the non-mineable ones.
Click any coin or token, and you are immediately provided with links, charts, markets, and historical data. In short, you can find out almost everything about the project and the associated coins. On the left side of any coin's page, you can access a series of very useful links. You can analyze the market via the easy-to-read charts (the x-axis represents the time, while the Y-axis shows the total market cap and price), as well as view all the active market for the specific coin.
One of the features that made CoinMarketCap such a popular service is its support for multiple languages such as English, German, Spanish, Filipino, French, Italian, Portuguese, Turkish, as well as others. This can be changed via a simple drop-down menu on the top-right side of the main window. The service also provides you with two days/night GUI modes.
CoinMarketCap doesn't only display cryptocurrencies, but a list with some of the most reputable crypto exchanges as well. These exchanges can be filtered and displayed based on their 24-hour volume rankings. You can also view two Top 100 lists of crypto exchanges based on either their adjusted volume or by reported volume.

Last but not least, there's one feature that makes CoinMarketCap even more precious for investors and traders, and that's the Watchlist. As its name suggests, it's a tool where you can add all the coins you are interested in. This way, you'll have all your coins grouped in one list and view them more easily, allowing to save a lot of time.
CoinMarketCap Review: Conclusion
If you are going to take cryptocurrency investing and trading seriously, then learning to make the most of what CoinMarketCap has to offer is a must. Thankfully, the service is specifically designed to appeal to all types of traders, hence, even if you are a newbie, you can still find your way around the platform with relative ease.
Professional traders might argue that there are far better platforms out there. Be that as it may, most of them are paid services, which might not really appeal to starting traders. CoinMarketCap is an incredibly useful tool that should be used for grasping the crypto market as a whole, as it provides a valid overview of the market situation.