What Is Trezor?
Trezor is a crypto hardware wallet that was developed in 2013 by Satoshi Labs initially as a cold wallet for Bitcoin owners. Nowadays it offers support for a long list of digital currencies.
The wallet boasts the total security of virtual assets while it also gives users the option of directly spending their crypto coins from the device.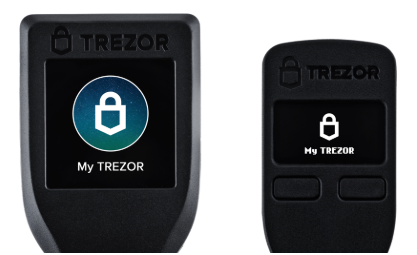 Trezor Wallet Security
TREZOR features a selection of security measures designed to keep its users' cryptocurrencies safe from both virtual and physical theft.
TREZOR wallet lets users have total control over their private keys. Upon set up, the device will ask the user to create a 24-word seed. This seed will back up the entire wallet and is generated after the device is connected to your computer while it's offline (without an internet connection). The newly-created seed will be displayed only on the device's screen, limiting access to any third-party software or internet-connected device that might want to steal your funds. This makes the wallet virtually immune to hacks.
In addition to seed generation, a security PIN code will also be created during setup. This pin code is required when you start trading coins from your wallet. If the device should ever be stolen, each wrong input extends the waiting period twofold. For example, if the first guess was 10 minutes, the second guess there will be 20 minutes. This means that it would take a thief 17 years to guess a PIN code 30 times.
TREZOR also allows users to set up a passphrase. This passphrase is the 25th word, which further strengthens your seed. The passphrase must be something that you will never forget because your 24-word seed will be useless without the passphrase. A passphrase adds is a neat security feature, but if forgotten, your coins will be stuck in the wallet.
The advantage of owning a Trezor hardware wallet is that you can recover it if gets lost, stolen or damaged. If this happens, you can just recover the wallet with another TREZOR device or with a different wallet such as Mycelium or Electrum by using your stolen, missing or damaged TREZOR's 24-word seed and passphrase.
The screen displays the confirmation of transactions when you send your coins to another wallet address. The touchscreen has a clear and intuitive design that lets you easily navigate the USB.
Which Cryptocurrencies Can Be Stored On TREZOR?
TREZOR allows users to store the following cryptocurrencies:
Bitcoin (BTC)
Bitcoin Cash (BCH)
Bitcoin Gold (BTG)
Litecoin (LTC)
Ethereum (ETH)
Dash (DASH)
Dogecoin (DOGE)
Ethereum Classic (ETC)
Zcash (ZEC)
NEM (XEM)
Namecoin (NMC)
Expanse (EXP)
UBIQ (UBQ)
Ripple (XRP)
Neo (NEO)
Neo (NEO)
Digibyte (DGB)
Qtum (QTUM)
ERC20 tokens
How Do I Add Currency to My Wallet?
To add coins to your TREZOR users are required to complete the simple set-up process:
Connect your wallet to your computer and follow the instructions displayed on the device.
Open trezor.io/start in your web browser and choose the model of your product.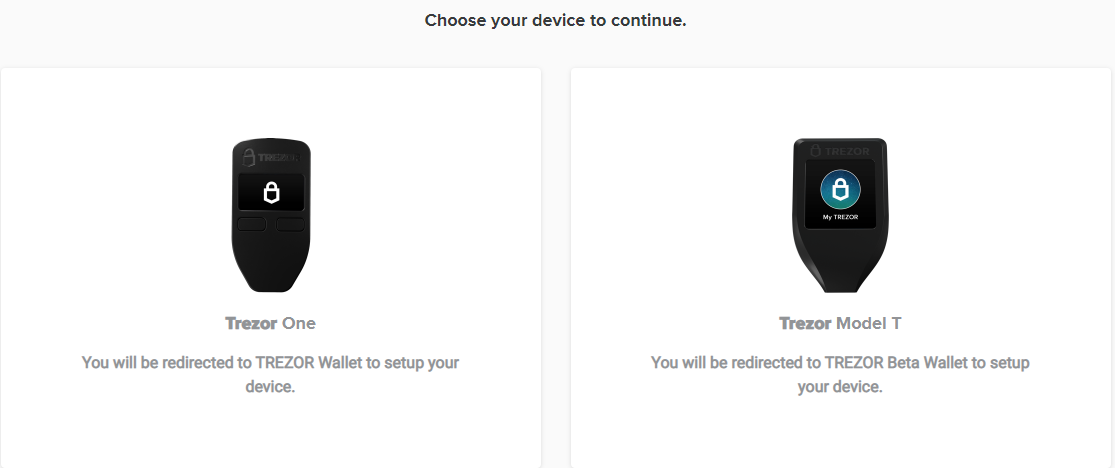 Open the TREZOR Wallet.
Install the firmware for your wallet.
Generate a new wallet.
Create a 24-word recovery seed for wallet back up. Write the seed down and keep it in a hidden place.
Give your device a name.
Create a unique PIN.
Supported Operating Systems
TREZOR can be used on computers that run on both Windows and MAC operating systems. It functions seamlessly on online browsers like Google Chrome and Mozilla Firefox.
Customer support
Trezor's customer support team operates 24/7 and is always ready and willing to help and answer questions. Its FAQs section within the website covers a few low-level issues.

Where Can I Buy the Trezor Wallet?
The safest place to purchase a TREZOR wallet is on AMAZON. While on AMAZON you can buy the device using your credit card or bank account, on TREZOR's official website you can buy it with Bitcoins.
A TREZOR device is currently sold at $83.49 dollars (on the official website). It is recommended that you do not buy hardware wallets from eBay, as you might end up buying a compromised device.
Verdict
TREZOR is a hardware wallet with high-level security features that provide investors with the protection their coins need. If you can't decide to buy or not this wallet, you can check Trezor vs Ledger comparison to have a better perspective.
Image Source: mybitcoin.com