What is Stellar?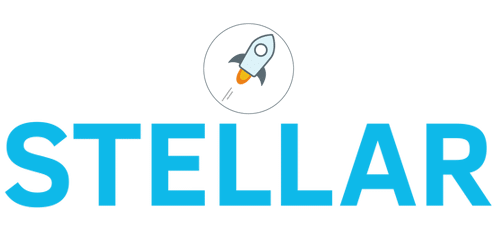 Founded in 2014, Stellar is a cryptocurrency project created by two of Ripple's co-founders after running into philosophical differences with the rest of Ripple's team. When Jed McCaleb and Joyce Kim determined that the consensus implemented by Ripple was far from perfect, Stellar was forked from the said network.
Even though it was initially based on the Ripple protocol, Stellar soon developed its own consensus model dubbed the Stellar Consensus Protocol (SCP) which is only one of the distinctive features that set this network apart from its competitors.
The natural tendency is to compare Ripple and Stellar since they are both appealing among banks and other financial institutions, but they couldn't be different. In short, Stellar aims to facilitate payments between people, while Ripple aims to be the best at providing solutions for the banking industry.
How does Stellar work?
To understand how Stellar works, it's important to keep in mind that Stellar aims to drastically reduce the time and cost of international money transfers. In addition, Stellar is open-source, as opposed to Ripple which uses a closed system.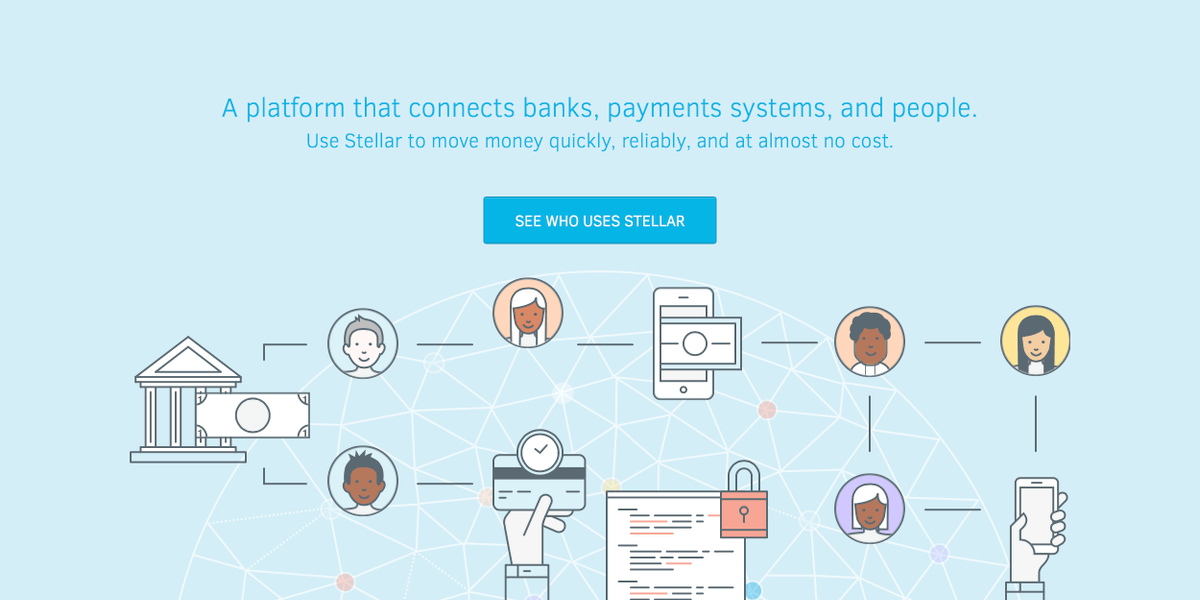 Stellar also works differently from most other platforms in the sense that it does not rely on a network of miners to create consensus. The team behind Stellar has created a bespoke and unique consensus protocol/algorithm called the Federated Byzantine Agreement, or FBA, in short.
The system uses "quorum slices" to approve and validate network transactions which, in turn, allows for faster transactions. Each quorum slice is a portion of the platform that creates consensus. In short, Stellar does not rely on the entire network to approve every transaction.
Another aspect that is important to comprehend is Stellar's usage of "anchors." These are used to carry out cross-currency transactions. These anchors act as exchange facilitators and, with their help, users can deposit fiat and have it reflected accordingly on the Stellar ledger.
To simplify the explanation, think of each anchor as a trusted entity that provides lines of credit for people to use the Stellar network using any type of asset (like Dollars and Euros, for instance). To be efficient, this procedure requires "staking." For instance, you stack an asset on the network and receive the equivalent amount of a different asset. This eliminates the need for third parties and lowers costs.
Decentralization, a word that you've definitely heard many times in the crypto sphere. It's also one of the building blocks of Stellar's decentralized exchange. It's specifically designed to allow its users to trade everything through the Stellar Market (both fiat and cryptos).
Stellar's tokens – the Lumens (XLM)?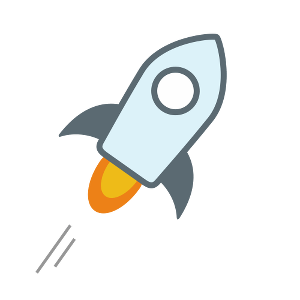 Stellar is the platform (protocol), while the Lumens are the cryptocurrency used on the said platform. There's a total supply of over 104,363,617,748 billion XLM tokens, with a circulating supply of close to 19 million. The supply is set according to protocol-level rules, and the inflation rate is set to increase by 1% every year.
The cryptocurrency has a total market cap of over $4,535,706,455 and is currently ranked 6th on CoinMarketCap, making it one of the most successful cryptos out there.
Lumens, or XLM tokens, have two distinct roles within the platform:
For starters, they prevent people for overwhelming the network and help prioritize transaction. They are also an integral part of the fee system, as each transaction costs around 0.0001 Lumens. The network also requires its users to have a minimum balance of 0.5 XLM tokens. More importantly, the Lumens also help facilitate the multi-currency transaction. They are used as a bridge when, say, a pair of cryptos don't have a broad market for exchange.
How to buy and store XLM?
XLM tokens can be purchased on a wide array of serious and popular exchanges such as Binance, BitMart, BCEX, CoinEgg, and Upbit. For more details, users can check out the associated Market's section on CoinMarketCap.
XLM can be easily stored on an impressive array of desktop, mobile and web wallets. Users can choose from various wallets designed specifically by Stellar's team, or use any trusted third-party wallet listed on the official website.
Conclusion
Since its launch, Stellar has set itself apart from other cryptocurrency projects which is probably the most important feat it has ever accomplished. The project is led by two of the most influential names within the industry, it has a strong team behind it, and evolution seems to be going well for Stellar, as it boasts a great number of notable partnerships and is strongly encouraging adoption on multiple fronts.
The project also has an impressive roadmap ahead of itself, but if we are to look in the past on how strict Stellar has been with meeting its objectives, there are no reasons to worry.