Binance has added 28 new use cases to its native crypto, Binance Coin, having now in total 83 different functionalities for BNB.
As more platforms are joining the Binance Chain, the exchange believes that more use cases will be added in the near future.
Binance Coin (BNB), the native cryptocurrency of the popular Binance exchange, now officially has 83 different use cases for storing, using, and spending BNB.
#BinanceChain carving out its own territory. https://t.co/xvisOCWuum

— CZ Binance (@cz_binance) May 29, 2019
According to Binance management, in March, the number of use cases was at 55, which represents an increase in number of over 50 percent from the last time they issued an announcement regarding BNB use cases.
Binance recently posted on its blog that they added 28 legitimate use cases for BNB. The growth in use cases and utility for the token was directly impacted by the launch of Binance Chain, Binance's own blockchain on which a decentralized exchange is run.
The exchange stated that since the Binance Chain went live at the end of April, there have been many projects from the crypto world that have expressed interest in listing their tokens on the decentralized platform.
According to Binance, another 24 different projects have publicly declared that they will be issuing their crypto tokens on Binance Chain.
The increasing number of BNB use cases is correlated to the wave of new crypto projects that have adhered to using Binance Chain. As BNB is the platform's native crypto, all Binance Chain crypto transactions will have to use BNB to pay for network fees.
"As more projects use Binance Chain and more people use the tokens on the blockchain, more BNB ends up being used," read the post.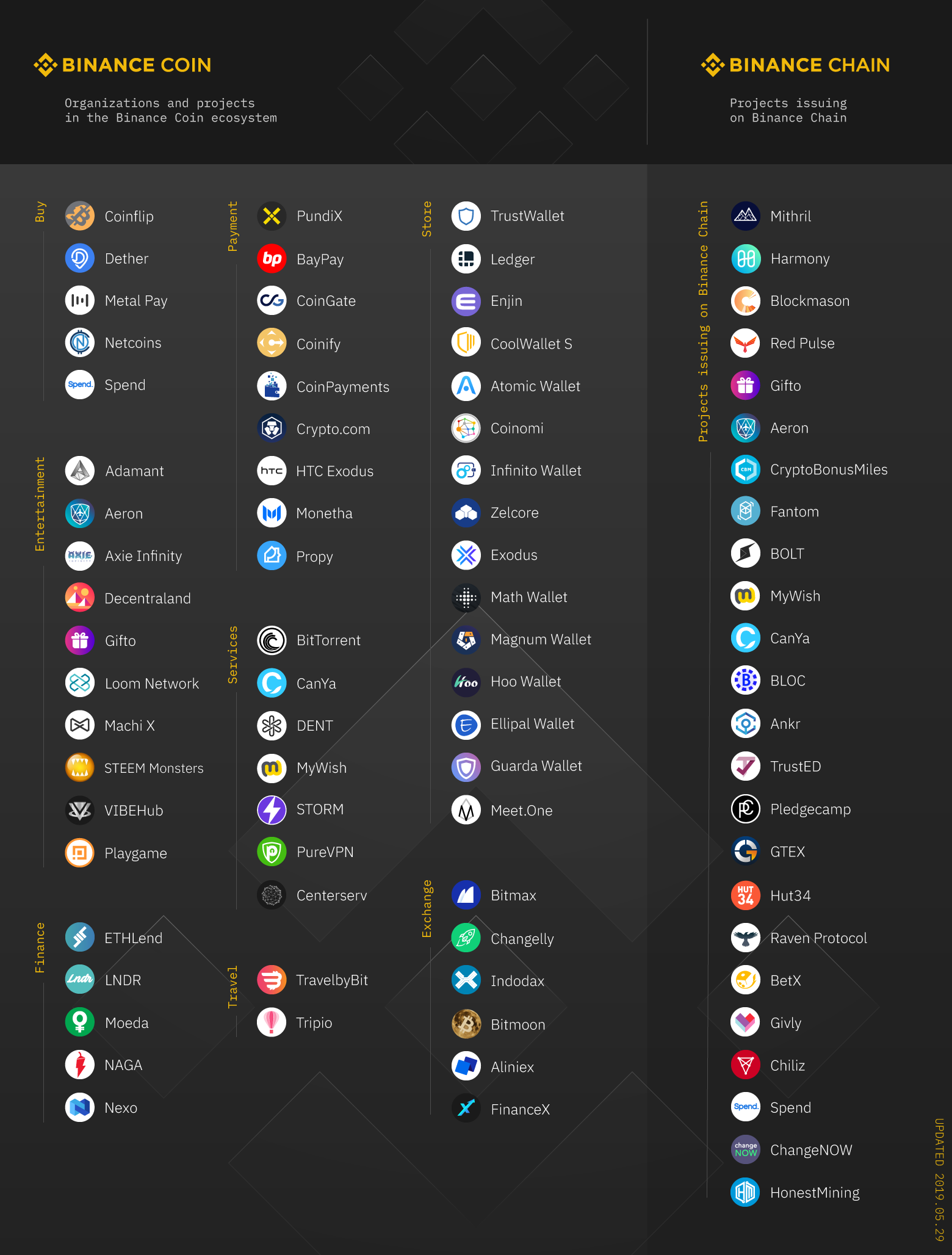 Important projects such as Mithril, a blockchain-based social media platform, Raven protocol, Aeron, Gifto, and Harmony have been included on the Binance Chain.
BNB's new use cases are BitTorrent, Coinify, Exodus, Changelly, FinanceX, HTC Exodus, BayPay, PureVPN, Centerserv, MachiX, and Magnum Wallet.
Featured Image:  CoinCodex