What are Trading Bots?
A trading bot is a software program which uses information from financial exchanges and places buy or sell orders on your behalf by interpreting the provided market data.
The bots make the trades by observing the price movements that occur on the market and responding to a set of pre-programmed rules. Typically, a trading bot will examine market actions, such as volume, orders, price, and time, but they are set to act according to your own preferences.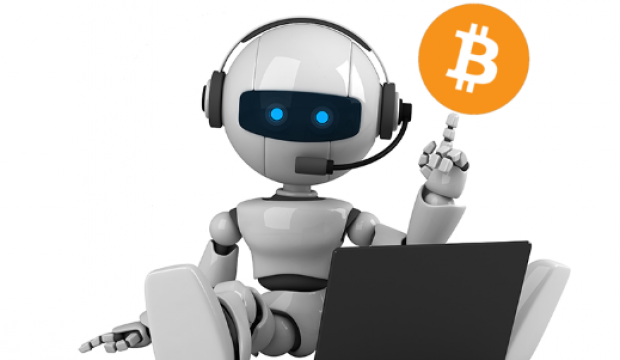 Trading bots have been used for some time now in various traditional financial markets. But these trading bots where not available to the average investor as they are rather costly.
But nowadays are more and more people trading Bitcoin and having very little time to dedicate to market analysis, For this reason, there have been developed Bitcoin trading bots that allow users to establish more efficient trading without having to constantly monitor the market.
Cryptohopper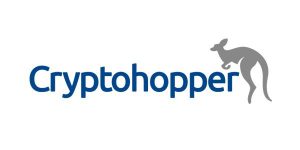 Cryptohopper is a reliable piece of software from the auto- trading industry. This bot runs exclusively on the cloud, so no time or memory-consuming installation process is required. It features an easy to navigate dashboard which only needs a 5 minute set up before you can start trading.
They are among the only bots to have external signallers embedded, letting new traders subscribe to a list of professional analysts from all over the world. Many of these analysts employ machine learning, complex algorithms and teams of mathematicians to determine the next rising coins. Indications are sent directly to the users' bots which make the buys and sells based on them.
The bot lets you take advantage of the bull markets with a trailing stop-loss, and features full technical analysis options ranging from Stoch and RSI to Bollinger Bands and MACD.
Cryptohopper features an up-to-date dashboard area where you can configure and monitor everything and comes with a config wizard or pre-created templates for the standard exchanges – Binance, Bittrex, Poloniex, Coinbase Pro and Kraken.
Traders with more experience can incorporate their favorite technical indicators, triggers, and use tools that are handy in bear markets, such as DCA & shorting features.
Cryptohopper does not charge any trading fees and can be tried for free for a month. Users have the option to upgrade to Bunny ($19 p/m), Hare ($49 p/m) and Kangaroo ($99 p/m).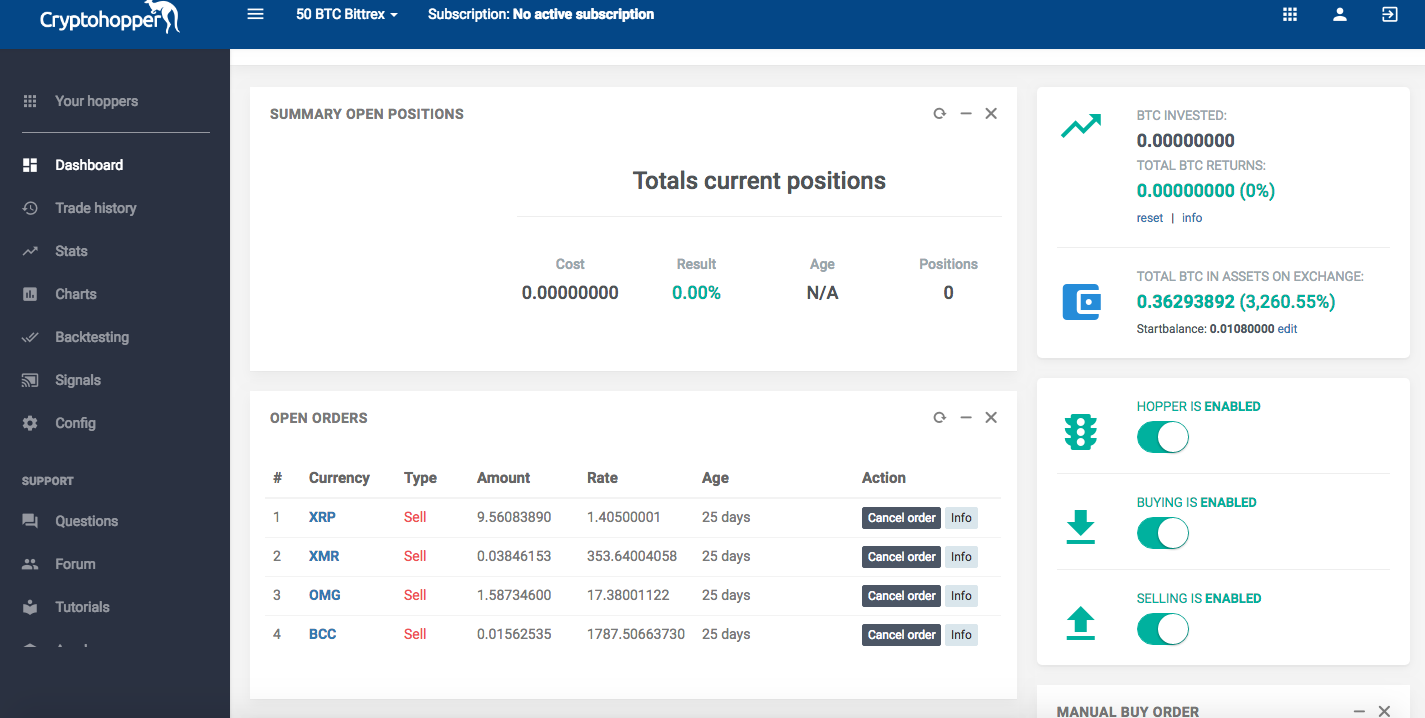 CryptoTrader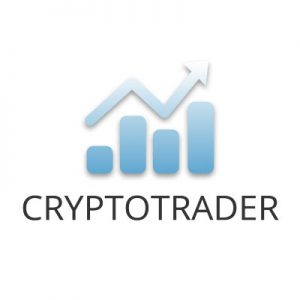 CryptoTrader is a cloud-based trading bot which features fully automated trading solutions while not requiring users to install the software on their own system. Traders can make use of a strategy 'marketplace' to purchase their favorite trading strategy, or to sell their own strategies. Cryptotrader takes its information from major exchanges for both backtesting and live trading, with the backtesting tool that lets users appraise how their strategies would perform under diverse market circumstances.
CryptoTrader comes in five different subscription plans, its pricing varying in between 0.006 BTC to 0.087 BTC per month (Bitcoin is the only payment method currently supported). The packages have a few different features, such as the number of bots that make the trade along with the maximum equity limit. Even though it would come in handy to know some coding when setting up strategies in the CryptoTrader bot, there are several free and paid strategies that users without coding experience can use.

The CryptoTrader bot works seamlessly with a variety of products and systems, with the service featuring email and text alerts to notify users regarding market events or trend changes.
GunBot
GunBot is a popular trading bot used in the world of cryptocurrency. This bot implements individual strategies that can be tailored and adapted to match your trading preferences. It interacts with the following exchanges: Bittrex, Binance, Poloniex, Bitfinex, Cex.io, Coinbase Pro, Kraken, and Cryptopia.  The bot can be run on the users' personal computer or through the use of a VPS (virtual private server) different coin pairs can be added, allowing the user to select a strategy and implement it for him or her coins of preference.

3Commas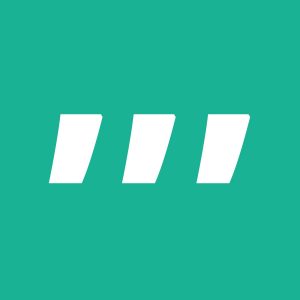 3Commas is a popular trading bot which uses a number of exchanges Bittrex, Bitfinex, Binance, Bitstamp, KuCoin, Poloniex, Coinbase Pro, Cryptopia, Huobi, and YOBIT. The bot works 24/7 and it is compatible with any device, be it mobile, desktop or laptops. It lets you make stop-loss and take-profit targets and also has a social trading feature which enables you to copy the moves of its most successful brokers.
Another exciting feature is it's ETF-Like crypto portfolio feature which allows for the creation, analysis, and back-testing of a crypto portfolio and it also lets you select the best performing portfolios created by other traders.
Gekko
Gekko is an open-source trading bot and backtesting platform which uses data provided by 18 different Bitcoin exchanges. The bot is available for free use on the GitHub platform. Gekko is an easy to use trading app which features an interface and basic strategies from the outset, which lets users navigate the bot's settings more easily.

Gekko also includes a number of plugins that will enable you to stay up to date regardless of what level of connectivity you have. Gekko is not a high-frequency trading bot as it only makes a couple of trades per week, depending on configurations, neither a bot that uses arbitrage opportunities. The bot has a list of supported exchanges and basic strategies which serve as a good starting point for traders looking to get into using Bitcoin trading bots.
Verdict
Trading bots are an indispensable tool for traders that do not have the time to monitor the market 24/7. As financial trading markets are extremely stressful, especially the highly- volatile crypto market, trading bots can remove some of those overwhelming feelings.