At first glance, crypto trading is simple. You buy cryptocurrencies, wait for the value to grow and then you make a profit. Unfortunately, things are not as simple as that.
Crypto trading can be really difficult. You need to know a lot about many things, like how crypto gains values and what CFDs trading platform to use.
Beginners make huge mistakes when they trade cryptocurrencies. You need to be aware of them so you avoid them. Start by being aware of the crypto trading rules mentioned below and you are going to be much more successful.
Invest Just What Can Be Lost
The January 2018 crypto crash showed us how easily hobby-investors can be burned. With this in mind, it is really important to invest just the funds that can be lost. You never know what happens in the industry. If the value of the bought crypto goes down, you might end up having to stick to the funds for a long period of time.
Remember that the money you use for crypto trading can end up stuck in your trades for some time. This is why you want to only invest the money that is aimed at this. Do not take out a loan just because people say that the crypto markets will go up. This would be a huge mistake.
When you invest the money that cannot be lost, it is much easier to make smart trades. When you invest money from credit cards, loans or mortgages, you cannot keep cool.
Bitcoin Counts The Most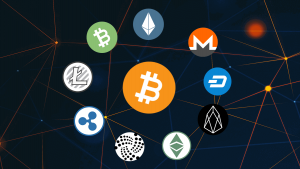 Most of the Altcoins are closely pegged to Bitcoin. When its price goes down, the Altcoins do the same. Things only got worse if people panic and want to get out of their trades. When Bitcoin price goes up, other Altcoins go up. Some of them can act better or worse than Bitcoin.
It is really tempting to invest a lot of money in Altcoins but you should never forget about Bitcoin. This is because BTC is much more stable. A part of your investment budget needs to be put in Bitcoin. You want the stability offered by this, especially as a beginner investor.
Diversify Investments
Just as it was hinted above, diversification is a huge part of crypto investment. This is because whenever you invest in a cryptocurrency, you have the risk of losing a large part of that investment. With this in mind, you can always put money into several cryptocurrencies. By doing this, you manage to protect yourself from when the market goes through tough periods.
One of the very best ways in which you can safely capture crypto growth is diversification. This allows you to capture growth from many coins. At the same time, you never know when you find an altcoin that ends up growing several times more than Bitcoin. As an example, Corgicoin had a growth of 60,000 times in 2 years, starting in January 2016. During that time, Bitcoin only showed a growth of 34 times.
Do Not Be Greedy
Money is never lost when profit is taken. When the coin starts to grow, you are tempted by greed. Let's say that one coin grows in value by 30 percent. By taking the profits, you have a guaranteed amount of money added to your account. This works even when you have a goal of forty percent.
Waiting too long to cash in on your profit is a huge mistake in crypto trading. By waiting until the value reaches a specific point you can end up without anything extra. You never know when the market goes down. Take your profits and make this a habit. Then, focus on scouting for really good re-entry points. This helps you to keep reaping your profits.
Do Not Blindly Invest
The crypto market is filled with people that want to take advantage of you. It is so easy to be tempted by a deal that looks too great to be true. As always in life, when something looks too great to be true, there is a huge possibility that you are looking at a scam.
Do not blindly trust the advice that is offered by people that did not prove the fact that they are very good at crypto investments. Even then, never put all your eggs in the same basket. Do not forget about diversifying your investment and research as much information as possible about the cryptocurrency you want to put money into. Promises only get you burned.
Focus On The Long Run
Last but not least, remember the fact that cryptocurrency investments are not fast. You need to be in it for a really long time. Unfortunately, many simply expect to make a killing in a really short timeframe. This is not how cryptocurrency investments work.
Price dipping is common in the industry. This can lead to panic selling, which always leads to losses.