When it comes to managing and trading our cryptocurrencies, we need a transparent and less complicated platform. Thankfully Crypto.com has all these qualities of good trading space. You have the desktop and in-app options you can select from to sell or buy with it. In this blog, we will talk about how to sell Crypto.com and get all the information on this topic.
You can also sell your crypto and turn it into fiat currency with this app on top of everything else it offers. It's good to have control over your finances & funds. Moreover, it will give you good experience in crypto.
How to Sell on Crypto.com – Introduction
Founded in 2016, this exchange is a classic platform in a fast-paced world. It is your one-stop-shop for all of your crypto needs at any level. It has around 10 million users, making it an excellent choice to trade cryptocurrency.
Its headquarter is located in Singapore, and it has its token called Cronos (CRO), which offers a low fee for some of the traders. It is an excellent platform for beginners and intermediate investors to start their crypto journey.
Let's move on with our how to sell on Crypto.com blog in the next section and find out the steps to follow on how to sell crypto on Crypto.com.
How to Sell on Crypto.com – Step by Step
You can do it pretty swiftly in the crypto app if you want to sell your crypto assets. It is a clean and user-friendly interface where everything is straightforward, so there will be no confusion. The app is available for android and iOS users, and if you have done trading on Crypto.com, you must be aware of how smooth it is. So without further delay, let's get into how to sell your crypto on Crypto.com.
1. The first step after opening the app is to go to your account "Balance."
2. Then go to "Trade."
3. Then, click on "sell" and select the currency you want to sell.
4. After that, select where you want it to be sent.
5. Enter the number of tokens you want to sell and click on the big blue button to trade.
After that, you will see the details of your sell hit on confirmation to continue in the app. Your funds are now stored in your crypto wallet.
Advice When You Sell on Crypto.com
Once you top up, you cannot reverse that back into crypto. So I don't recommend topping up with too much at once. Instead, keep some in BTC or USDT and just top up as needed.
Use their customer service whenever you have an issue that pops up right in their app.
Take advantage of their referral program, which is $25 for you and your friend if they end up staking enough CRO for a ruby card or higher. So chat with your friend about it if they're interested in crypto.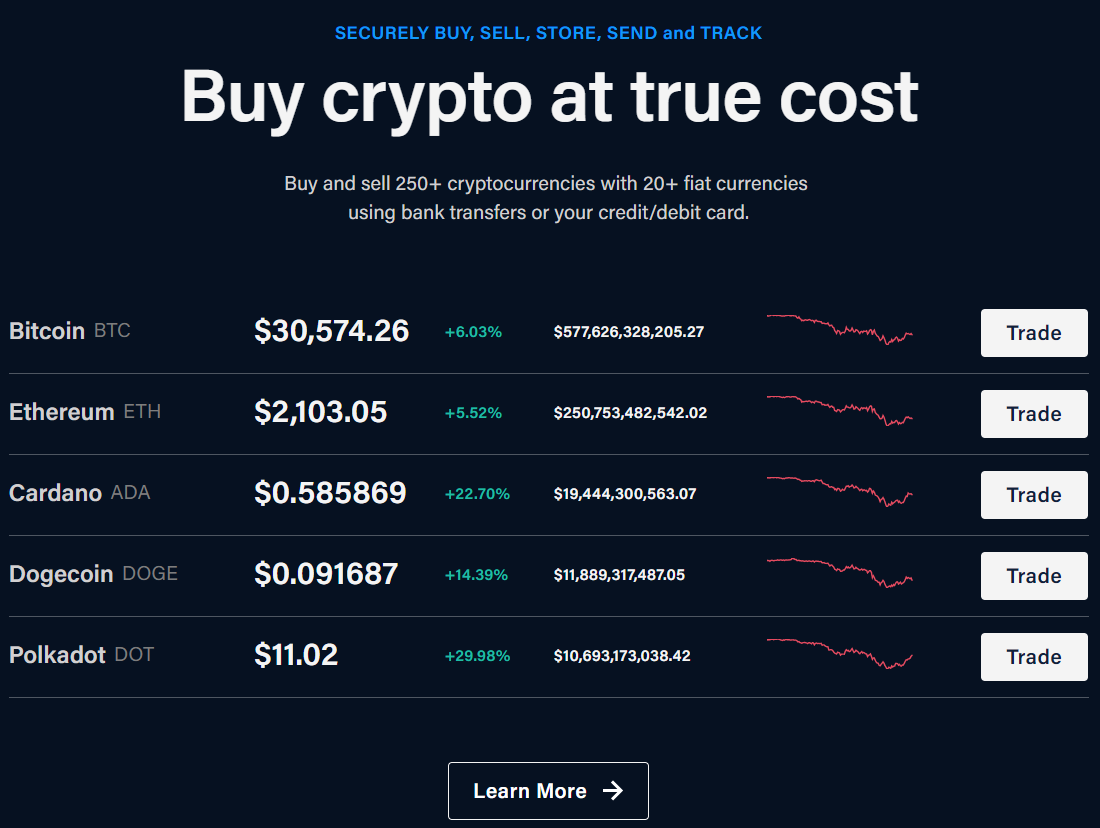 How to Sell on Crypto.com – Frequently Asked Questions
1. Is It Free to Sell on Crypto com?
As much as Crypto.com wants to avoid charging any fees and make everything accessible, there are some points when they charge less where they think it cannot be ignored. So how much fee you pay depends on that type of trading you are doing. For example, deposits are usually free, but there is some fee upon withdrawal.
2. How Do I Withdraw Money from Crypto.com to Cash App?
Open the Cash App and click on the investing/Bitcoin tab to open that up. Once you're on the Bitcoin page, scroll down and find the deposit Bitcoin address, copy the address, go to Crypto.com, click on transfer, and click withdraw.
Then click on the external wallet option, click on wallet address, select Bitcoin and paste that wallet address, and click continue at the bottom.
Then go to email and confirm your wallet address, then click on the withdraw button in Cash App and add how much Bitcoin you want to transfer to Cash App and then after that, it will be transferred, and you will get all the details of the process on the next page.
3. Can You Sell Crypto.com Coins?
Yes, you can do it quite easily on Crypto.com. This exchange is more like a bank for crypto users than just an exchange. Selling crypto coins is easy to do on this exchange; you can also swap them with others via Defi wallet.
How to Sell on Crypto.com – Conclusion
We want to share my final take on this end part of how to sell on Crypto.com.
One big issue with this exchange is that liquidity for most trading pairs is pretty low. As a result, filling large orders can be quite time-consuming, or you will likely incur significant amounts of slippage.
We would also like to see more cryptocurrencies listed on this exchange. Unfortunately, the choice available on the exchange is quite limited. However, if you are only trading major cryptocurrencies, this shouldn't be an issue for you.
Related articles: Where to Buy VRA | What Is BSC | How to Mine ETN
The poor customer support is also frustrating, and they need to up their game in this. On the plus side, Crypto.com has the best interface that is out there and some phenomenal promotions, and I love how seamlessly it slots into the Crypto.com ecosystem.