About Poloniex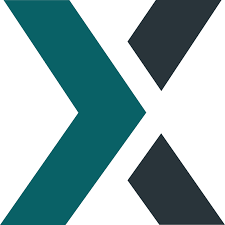 Poloniex is a well-known name in the industry, as it's one of the leading cryptocurrency exchanges which boast incredibly high trading volumes for specific altcoins. The exchange was launched in 2014 and is physically based in Wilmington, Delaware, in the United States of America.
Currently, the Poloniex crypto exchange is part of Circle, a large Goldman-Sachs backed company which only adds to its credibility and quality of service. Currently ranked 47th on CoinMarketCap, Poloniex has a 24-hour trading volume of around $22,779,654 and enough trading pairs to keep both novices and more advanced traders happy.
Before we get even deeper into details, it's worth noting that Poloniex was not designed for first-time traders. This is reflected partly by its advanced trading tools, partly by its complex interface, but mostly by the fact that it only deals with cryptocurrency. Hence, you can't make your first crypto purchase via this exchange since deposits must be made in cryptocurrency, and there's not support for bank transfers or credit card transactions.
Crypto portfolio
If almost unparalleled altcoins selection and trading pairs are what you're after, then Poloniex does not disappoint. Currently, the exchange supports over 90 trading pairs, with BTC/USDT. BCH/BTC and BTC/USDC being some of the top-rated ones. Over the years, Poloniex has been consistently having top trading volumes for Bitcoin and Litecoin.
A list with all the available trading pairs is available on CoinMarketCap's Active Markets section.
Country support
There are no geo-restrictions associated with using Poloniex, meaning that it's available for all traders from all over the world (just as long as their countries do not consider this action illegal). This is mostly because Poloniex only uses cryptocurrencies and no fiat currencies, it does not need to meet finance and banking regulations.
Trading features
Poloniex boasts all the useful tools and features one can expect from an advanced cryptocurrency exchange. One particular feature where Poloniex dominates the market is the margin trading section. By allowing its traders to perform margin trading, Poloniex ensures that they can accurately use a peer-to-peer function to borrow funds. The exchange also has lending trading, meaning that users can actually work with other traders.

The fee system
Poloniex offers some of the lowest fees within the cryptosphere, making it a very desirable exchange for traders looking to exchange large sums of crypto. The exchange has a maker-taker and volume-based fee schedule. To offer a bit of perspective on the situation, the maker fee starts at 0,15% and taker fees at just 0,25% (for anything under 600 BTC). As expected, the more a user trades, the lower the fees will be. This type of fee system is designed to improve market liquidity.
Security
The security features on Poloniex are top-tier, as the exchange stores the majority of customers' deposits in cold storage units. As an extra protection measure, the exchange also has an auditing program that allegedly works non-stop, 24 hours a day, seven days a week, and 365 days a year. The exchange also provides their users with the possibility of securing their accounts via two-factor authentication.
Customer support
Customer support is the only place where Poloniex (and most other exchanges, for that matter) struggle. In short, its customer support has been the central focus of complaints about most Poloniex customers over the years. It's a basic ticket-system, and considering the exchange's trading volumes, there's no surprise that the number of tickets per day can reach astronomical numbers. There are some reports of extremely long wait times, even up to and above 90 days, which is, by all accounts, not what anybody wants from a top-tier crypto exchange.
However, as the industry standards change, so will Poloniex's approach towards customer care. On the upside, though, there is plenty of documentation on the official website and the Support Center section.
Is Poloniex Safe?
Not only is the exchange regulated, but it employs enough security measures to ensure that your transactions go smoothly and your funds stay as safe as possible. Apart from a minor security break which took part back in 2014, no breaches, hacks, or attacks have been reported. It's worth noting that Poloniex fully refunded all the affected users.