Twelve Russian intelligence officers have been accused of funding with Bitcoin hacking attacks in the 2016 U.S. Presidential Elections.
The U.S. Department of Justice (DoJ) accused 12 Russian officers of influencing the US presidential elections held in 2016.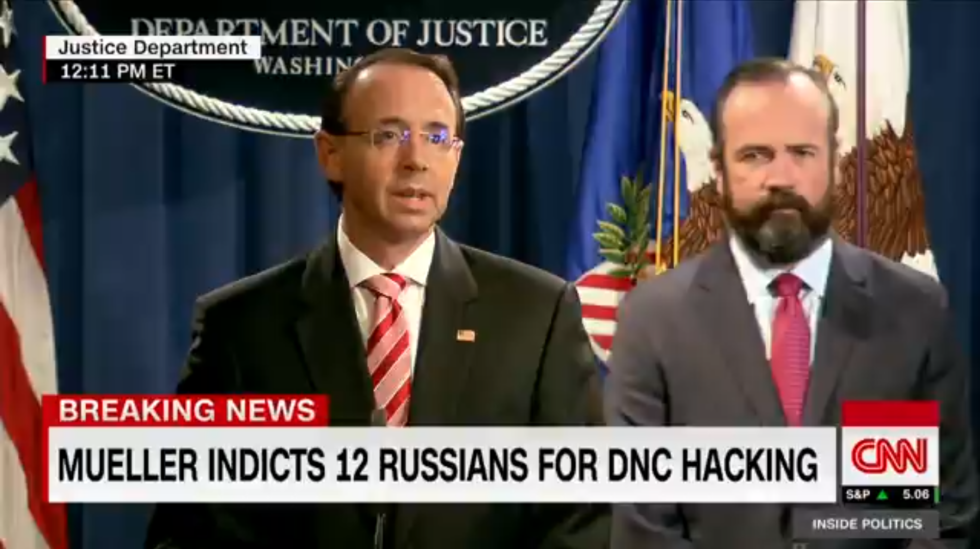 The indictment published on 14th July by the DoJ shows charges against the 12 Russian officers within the Main Intelligence Directorate of the General Staff (GRU). They were found guilty of involvement in hacking attacks intended to debate the 2016 U.S. presidential elections.
Clearly, the document first points out "Conspiracy to Commit an Offense Against the United States" and specifies that GRU officers have committed cyber-attacks, including forgery of documents.
The document's tenth count entitled "Conspiracy to Launder Money" points out that the twelve accused have used cryptocurrencies to sponsor the infrastructure utilized as a basis for hacking actions.
"The Defendants conspired to launder the equivalent of more than $95,000 through a Web of transactions structured to capitalize on the perceived anonymity of cryptocurrencies such as bitcoin."
The GRU agents used Bitcoin (BTC) to sponsor the attacks
Even if officers used US Dollars as well as other fiat assets, they "principally used bitcoin when purchasing servers, registering domains, and otherwise making payments in furtherance of hacking activity." As reported by the Department of Justice, the GRU officer used funds from anonymous cryptocurrency service to create the dcleacks.com platform and get a server registered with [email protected]
Furthermore, the information shows that the intelligence agents have been masked under the name of "gfadel47" to receive the transactions in Bitcoin (BTC).
"The use of bitcoin allowed the Conspirators to avoid direct relationships with traditional financial institutions, allowing them to evade greater scrutiny of their identities and sources of funds."
GRU agents have mined Bitcoin (BTC) to sponsor hacking attacks
Russian intelligence agents used the same device to conduct hacking activities as well as for carrying out the crypto transactions. Respectively, it was identified that they would even be mined Bitcoin (BTC).
"In addition to mining bitcoin, the Conspirators acquired bitcoin through a variety of means designed to obscure the origin of the funds. This included purchasing bitcoin through peer-to-peer exchanges, moving funds through other digital currencies, and using pre-paid cards. They also enlisted the assistance of one or more third-party exchangers who facilitated layered transactions through digital currency exchange platforms providing heightened anonymity."
The defendants paid in Bitcoin (BTC) a Romanian enterprise that was in charge of registering the dcleaks.com domain. The latter used an American service to manage the crypto-based transaction.