What Is VET Coin and VTHO? The VET coin is the VeChain token used to carry value from smart contracts. The VTHO coin stands for VeChainThor Energy.
About VeChain: What Is VET Coin and VTHO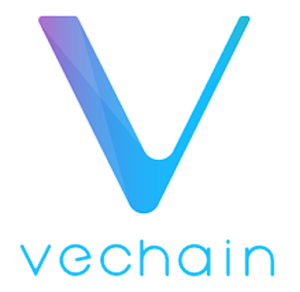 Currently ranked 24nd on CoinMarketCap (by market cap), VeChain has experienced a very powerful growth throughout its short life. Over the course of its history, its name has become strongly associated with the supply chain and the food transport industries.
VeChain is a Blockchain-as-a-Service project with a praiseworthy mission of creating a trust-free and distributed business ecosystem where information flows transparently, collaboration is efficient, and high-speed value transferring is possible. Because the blockchain is an immutable ledger, the trust issue is taken care of right from the get-go.
As previously mentioned, VeChain is very good for supply chains. It manages this by making use of various in-house smart chips as well as of blockchain technology to track items. The smart chips can be implemented in various IoT systems and items such as QR codes, RFID trackers, and NFC chips.
In short, VeChain Thor has two base layers: an IoT-based token layer that tracks digital assets on the blockchain, and a smart contract layer to track the ownership. That said, VeChain is also very good at improving logistic systems by simplifying the product tracking. VeChain also helps with quality control as it boasts integration with IoT devices.
VeChain, VeChain Thor, VTHO and VET Coin
In fact, VeChain was rebranded to VeChain Thor in February 2018. The VeChain Foundation whose role is to maintaint the VeChain Thor blockchain is a Singapore-based non-profit organization founded in 2017. The project's team includes big names such as CEO Sunny Lu, CFO Jay Zhang, COO Kevin Fend, and CTO Jianliang GU. The project has a series of impressive enterprise-grade partners including Renault, Microsoft, and PricewaterhouseCooper.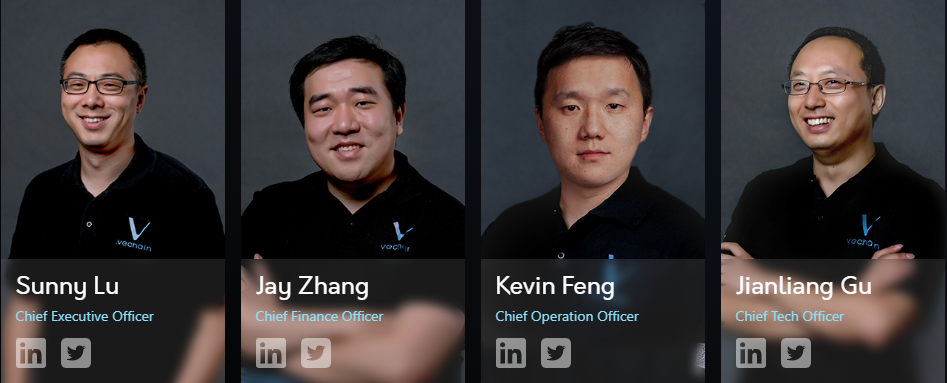 VeChain Thor Uses Two Tokens: VET Coin and VTHO
VeChain Thor is definitely one of the most promising crypto projects to date, not only thanks to its IoT-involvement but also because it uses two different tokens: VeChain Tokens (VET) and VeThor Tokens (VTHO). So, you know what is Vet Coin?
What Is VET Coin?
What is VET coin and VTHO? Both tokens are used as GAS, with VET being used to stake the VTHO which, in turn, is used to pay for tokenized transactions. Before the VeChain mainnet launch, VEN was the only token, and it was an ERC-20 token. The project since moved away from Ethereum and swapped the VEN tokens for VET at a 1:100 exchange scale.
VET is used to provide its holders a higher priority and more rights regarding various blockchain services. Companies also use it as the smart payment currency. Any VET holder receives VTHO which can be used to perform smart contracts and run apps on the blockchain.
About VeThor Tokens (VTHO)
VTHO is received by every VET holder, and it can be used to run apps on the blockchain. This system is fairly similar to how NEO produces GAS for its holders or Ethereum for its users. The new token is generated using the following rate: 0,000432 VTHO per VET per day.
Governance Model
The distribution of VET tokens determines the consensus, and also the governance model. Holders of very large volumes of VET tokens have the power to dictate the future of the network. Holders also get to vote on the Board of Steering Committee which eventually takes all the decisions regarding tech, operations, and public relations.
Where to Trade, Buy, and Store VET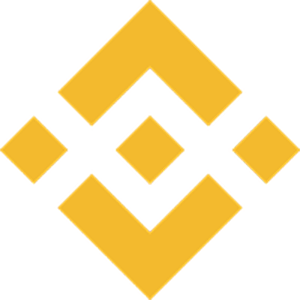 The switch between VEN and VET as well as the change in supply has affected prices quite a bit. Fortunately, the VET token is still going strong. According to CoinMarketCap, the best place to buy VET tokens from is Binance. You can buy VET in exchange for Bitcoin and Ethereum.
If you want to buy VET tokens using USD, then Coinbase Pro and Gemini are very good options. Now, since the VET tokens have replaced the old ERC-20 tokens, it's recommended that you store them in the official VechainThor Wallet.
Conclusion
VeChain Thor is one of the few crypto and blockchain projects that has a working product under its belt. The project is led by some of the brightest minds in the industry, their product is fully-functional, and their partnerships prove the validity of their goal. VeChain Thor has the potential to become one of the top 3 crypto projects in the following years. We hope that this article made you understand what is VET coin and what VTHO is.