Changelly is a popular crypto-to-crypto trading platform based in the Czech Republic 2013. As of 2015, the company has amassed an international customer base of 300,000 users.
What Is Changelly?
The exchange enables users to make fast crypto conversions by directly aggregating and suggesting the best rates. Their robot, which generates the best rates in milliseconds, is integrated into other popular trading platforms, such as Poloniex and Bittrex.
Supported Cryptocurrencies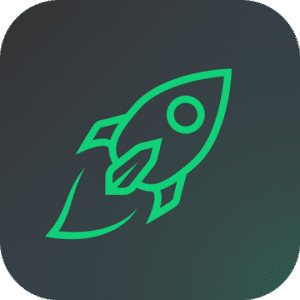 Changelly accepts only crypto-to-crypto transactions but does not accept fiat currency purchases. You can deposit US dollars or euros to buy the coins listed on the website.
The list of supported cryptocurrencies is comprised of over 35 cryptocurrencies, including Bitcoin, Litecoin, Ethereum, Dash, Dogecoin, Bytecoin, and more.
Supported Countries
Changelly and its services can be accessed by users from all over the world.
How Does It Work?
Changelly is a user-friendly website that offers detailed instructions for the trading process, allowing even the most inexperienced beginners to easily use the platform.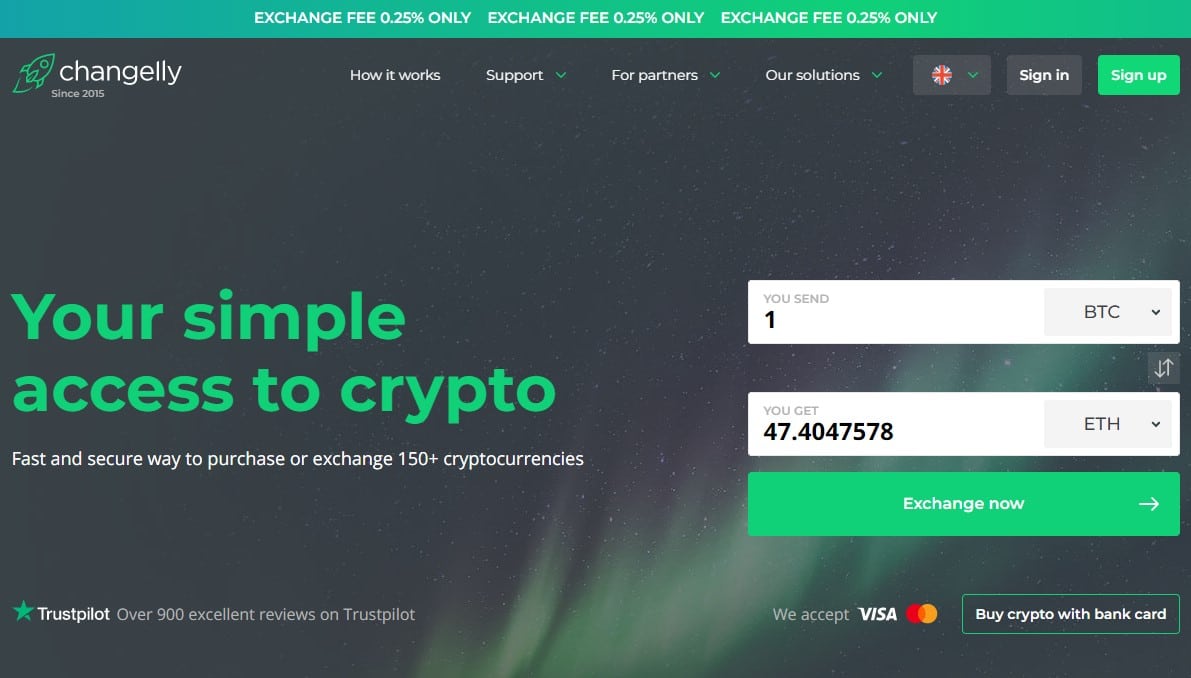 First, you must select the cryptos you would like to exchange by using two dropdowns. After entering the amount, an estimate of that amount will be shown in the other crypto.
Then, you must confirm or change the amount. The exchange rate, received amount, estimated arrival time, and transaction fee will also be shown.
Next, enter the wallet address where you want the funds to be sent. Thoroughly verify this address.
After that, all the information from the previous pages will be shown to you, and you will have to confirm the order. Take your time to verify if all the information is correct before moving to the next step.
Deposit the fund of the original currency into the wallet on your Changelly account. This can be done by copy-pasting the wallet address or scanning the QR code.
For certain cryptocurrencies, you will be required to provide additional cryptocurrencies.
Confirmation via email will be sent by Changelly once it has received the funds. The exchange process is completed in 5 to 30 minutes.
Accepted Payment Methods
The platform allows users to make withdrawals and deposits in more than 35 cryptocurrencies. Deposits can also be made via Credit Card and Debit Card, but you can only withdraw in cryptocurrencies.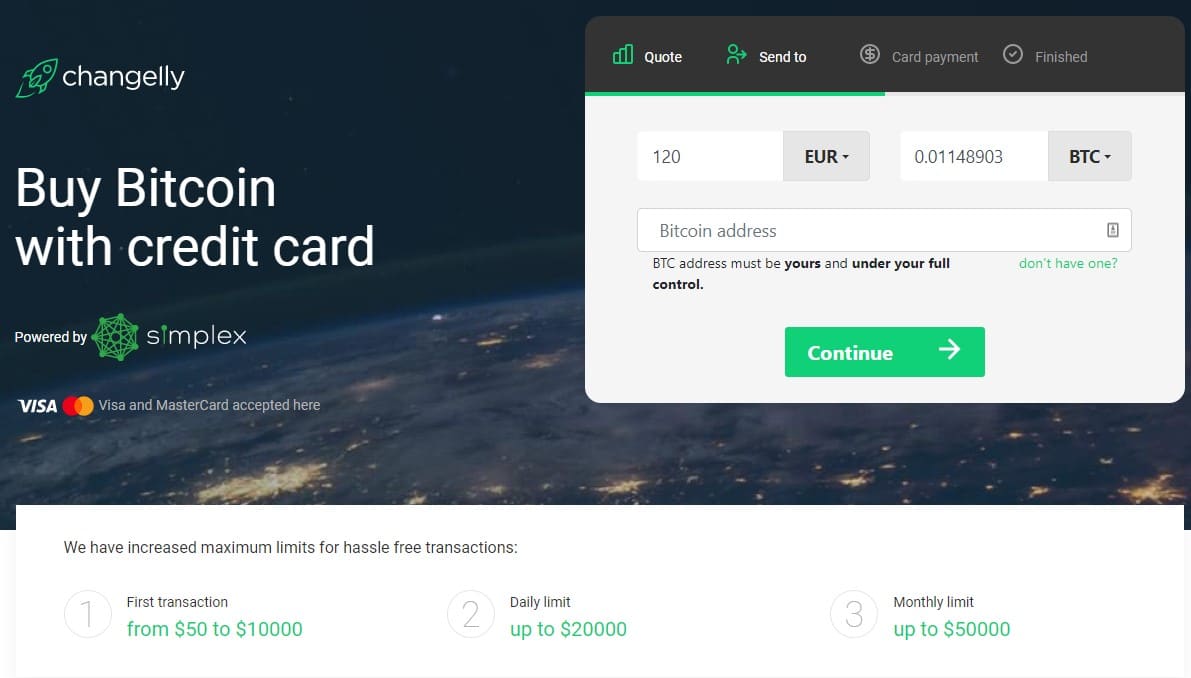 Transfer Limits
The limits featured on this exchange are very high, with good liquidity, meaning that you can make trades of any volume. Keep in mind that there is also a blockchain network fee that you will have to include in your transfer amounts.
There are some restrictions for bank card payments, although you can increase these limits as you make more purchases. US residents will have no more limits after a month has passed:
1st transaction – $500;
After 4 days – 1000;
After one month – Unlimited.
Changelly Security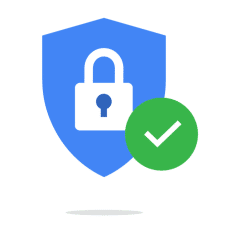 There is not much information regarding Changelly's security implementations. But you do not have to worry, as user funds are never kept on the platform. The funds are immediately directed to your wallet after the exchange has been made.
The website enables two-factor authentication when you sign in via Google Authenticator for personal account security. Other user data, such as email addresses, are kept private and used only to contact the user for transaction confirmation.
Company Trust
Changelly is the product of the MinerGate team. MinerGate is a bitcoin mining pool which was created in 2013. They have sealed partnerships with Coinomi and Jaxx, two very popular wallet services, and the platform has over 500,000 users.
There have been some complaints regarding the service, reportedly about the poor exchange rates available on the website.
Customer Support
The customer support on the Changelly website is rather difficult to locate. The support system link appears only on certain pages, and sometimes, when clicking on the "Support" link, you will be redirected to the home page. When you link up and it works, you will be able to submit an issue from the buggy pop-up window featured to you.
Customers can contact the exchange via email and social media. The website doesn't list response times but has a comprehensive FAQ section that will probably answer many of your questions.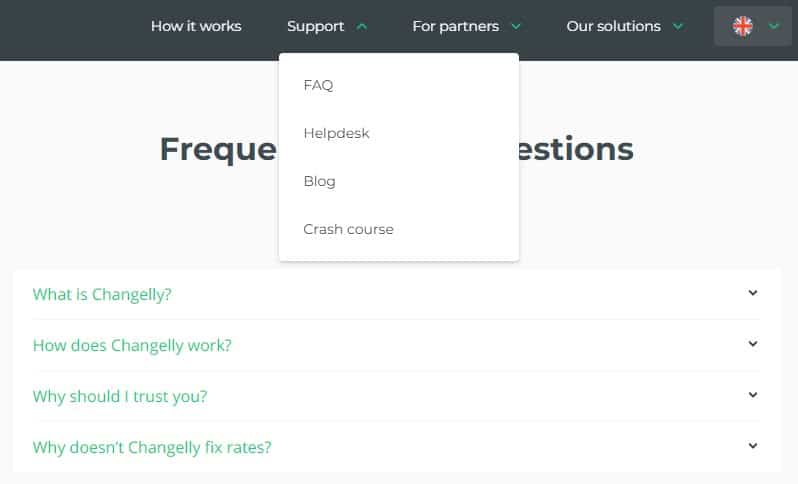 Changelly Exchange Review: Verdict
Changelly is a good alternative for those that want to convert one cryptocurrency into another without having to go through verification procedures which are imposed by regular exchanges.
While there are some bugs on the website and the exchange rates need some improvement, the platform is still a recommended option for those looking to make crypto-to-crypto exchanges.
Featured image: linkedin.com
The Review
Changelly Exchange Review
Changelly is a user-friendly website that offers detailed instructions for the trading process, allowing even the most inexperienced beginners to easily use the platform. Some users might say that it has high transaction fees.
PROS
Easy to use
The largest offering of cryptocurrencies
Accepts Credit Card and Debit Card
More than 300,000 pleased users
CONS
High transaction fee
Unable to sell cryptocurrency for fiat money
Review Breakdown
Supported Currencies

Rates and Fees

Security

Transaction Speed

Ease of Use

Customer Support