In today's Coinmama review, we will be examining the features, security, and fees of the Coinmama exchange to see what it has to offer.
Coinmama Overview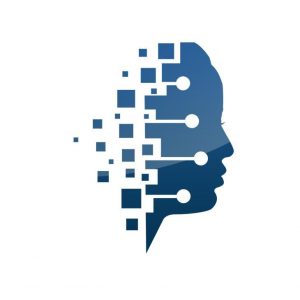 Coinmama is a cryptocurrency exchange that was launched in 2013, with its headquarters in Israel. The company is registered in Slovakia, under the ownership of New Bit Ventures Limited.
The platform first started out as a website where users could only buy Bitcoin and Ethereum using credit and debit cards. Coinmama is a broker, as it does offer any trading in cryptocurrencies, nor does it enable users to sell cryptocurrency. Only Bitcoin can be sold for fiat currency (more on that later in our Coinamam review).
Since Coinmama's inception, more than 2,200,000 investors have used the services of this platform.
Supported Currencies and Available Countries
Coinmama supports the purchase of Bitcoin, Ethereum, Litecoin, Cardano, QTUM, Ethereum Classic, Bitcoin Cash, Tezos, EOS, and Ripple XRP. The supported fiat currencies are EUR, USD, GBP, JPY, AUD, or CAD. Out of all cryptos, only Bitcoin can be sold for fiat currency.
Residents from 188 are able to access and use the services of the Coinmama site. Users from 23 US states are also able to buy crypto from here.
Below are the countries and states that are restricted from using the broker:
| | | | |
| --- | --- | --- | --- |
| Cuba | Crimea | Iran | Israel |
| Lebanon | North Korea | Palestinian Territories | South Sudan |
| Sudan | Syria | Florida | Hawaii |
| New Mexico | Oregon | American Samoa | Guam |
| Northern Mariana Islands | Puerto Rico | United States Minor Outlying Islands | Virgin Islands |
System Compatibilities
Coinmama can only be used via browser on all major operating systems. There is currently no mobile app available.
User Interface and Experience
Seeing as there are no trading functions or charts, Coinmama offers a minimalistic and simple interface.
How to Get a Coinmama Account
In our Coinmama Review, we will be showing the steps required to create an account on this platform:
Access the Coinmama site;
Register using your email;
Provide a password and choose your country of residency;
Verify your Coinmama account by clicking on "Verify my account" on the left of your screen;
You will be asked to provide some documents to prove your identity. The more documentation you submit, the higher the buying limits.
How to Use a Coinmama Account
As you have read at the beginning of our Coinmama review, you can only buy cryptos on this site (except for BTC), so we will show you how to buy BTC, although selling should be just as easy to do.
Click on "Buy" from the upper part of the page and select a crypto.
Put in how much crypto you want to buy.
Click on "Buy BTC."
Select your payment method and make a fiat deposit.
Provide your Bitcoin wallet address where you want your BTC to be deposited.
Coinmama Fees
A big disadvantage is that Coinmama has very high fees compared to its market competitors. The company applies a brokerage service fee of 5.9%. In addition to that fee, you will also have to pay the card processing fee if you opt to fund your account through that option.
Credit/debit card processor fee: 5% fee (with a minimum cap of USD 10) on each transaction.
Bank transfer fees: SEPA and Swift bank transfers have 0.00% fees.
Payment Methods
Users are able to fund their accounts through Swift, Bank Account, SEPA, as well as VISA and Mastercard debit and credit cards. Fiat withdrawals are only possible through bank transfers.
Transaction Times
The transaction times vary based on the payment method supported and the type of cryptocurrency used in the trading process.
Transaction Limits
Coinmama has 3 levels of buying limits, which depend on the verification status of the user's account:
Level 1: has a limit of up to USD 15,000. The user has to submit a valid government-issued ID, a selfie holding that ID, a note with "Coinmama," and the date written on it. You can send documents such as an international non-US passport (double page), national ID card (both sides), or driver's license (both sides).
Level 2: has a limit up to USD 50,000. In addition to the requirements of Level 1, the user also has to upload a utility bill, such as electric, cable, gas, water bills, property tax, bank statements or credit card statements.
Level 3: has a limit of up to USD 100,000. The user has to file a short form and personally contact [email protected]
Security Features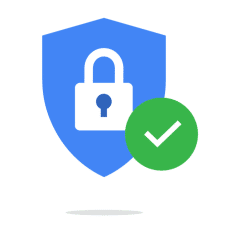 Coinmama is considered to be a secure exchange, as it has not been hacked so far. The company is registered with FINCEN in the United States as a financial services business. Also, none of the cryptocurrency purchased by the user is kept on the platform, as it is directly deposited to the user's wallet.
While the broker actually had any funds stolen from the platform, the platform experienced a security breach in which the personal data of nearly half a million customers was stolen by hackers.
The incident occurred in early 2019 and affected a total of 450,000 accounts. While no credit card information was stolen in the hack, the email addresses and passwords for Coinmama accounts were compromised. The breach was part of a larger attack that targeted more than twenty websites and over half a billion records.
Since Coinmama sends the crypto directly to the buyers' wallets, it's very unlikely the exchange could lose funds because of a hack.
Customer Support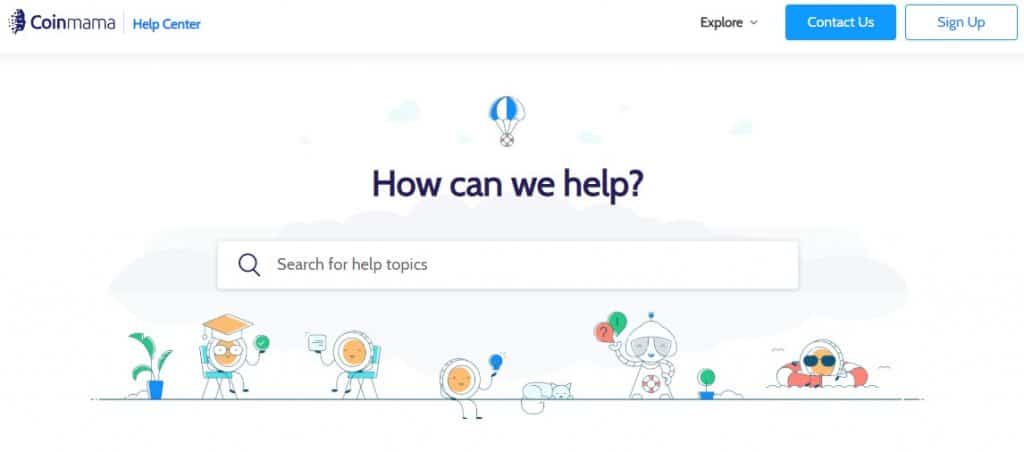 The customer support for Coinmama is not 24/7, and the team can only be contacted through emails, Facebook pages, and customer support forums. There is no live chat feature or phone number.
When the traffic is high from new users onboarding the exchange, the support team moves slower, but this is the situation with most exchanges. The site also contains a comprehensive FAQ page with answers to the most common queries users might have. Response times have been reported to be within 24 hours of contact.
Coinmama Reputation
Coinmama has a number of negative reviews online, but most of them are complaints regarding the long and laborious identity verification process. Users complained that the broker asked them to upload a lot of information. On TrustPilot, Coinmama scored 4.2 out of a rating of 5, from 182 reviews.
Coinmama Review: Verdict
Coinmama is a secure crypto broker, which is handy if you only want to buy cryptos quickly with fiat. The problem is that the fees are rather high, and you have no trading or selling options. If you want to find more about other exchanges, you can also read the Gate.io review or Binance review.
The Review
Coinmama Exchange Review
Coinmama is a cryptocurrency exchange with a simple interface, which is a big advantage for new traders. The platform supports a limited number of cryptocurrencies, but it has fiat currencies available as well. However, there are high fees in comparison with its competitors.
PROS
Keeps no fund on the platform
Simple interface
High limits and liquidity
Supports credit/debit card purchases
CONS
High fees
Limited cryptocurrency assets available
Can only sell BTC not other cryptos
No trading features
Review Breakdown
Supported Currencies

Rates and Fees

Security

Transaction Speed

Ease of Use

Customer Support