As crypto becomes more popular as an investment, the need for a secure wallet cannot be overemphasized. The menace of hacking online and even desktop and mobile wallets has led to the loss of millions of dollars in digital assets.
Hardware (cold) wallets present a solution as they are used to keep funds offline, making it unlikely for anyone to hack. One of such wallets is SecuX Wallet. This review covers the key features of the wallet and the pros and cons to help you decide if you wish to use it or not.
SecuX Wallet Overview
SecuX Wallet is a hardware wallet created to help crypto asset owners store their assets safely offline. Its SecuX V20 is a vault grade hardware wallet built with the best security technology available. The wallet comes with a 2.8 inch touch screen that allows users to interact with the content. Users can easily browse through their portfolio and confirm transactions from the screen, making it not just secure but also easy to use.
The wallet is also equipped with Bluetooth and USB connections. This feature makes it easy to view the wallet on any devices that support this connection method. It can easily be connected to any computer through a super fast Bluetooth 5 or USB Type C/Type Micro-B for its latest versions, the V20 and W20. These connections are secured with advanced encryption standard technology to make sure security of funds is not compromised.
With SecuX, users can easily view and manage their portfolios with any mobile device or computer through the web and mobile apps. They can send and receive cryptocurrencies as well as update blockchain data on the device to stay up to date with transactions online. SecuX is described as a cross-platform wallet because its software is supported across all operating systems and devices. It works on Windows, Mac, as well as Android and iOS.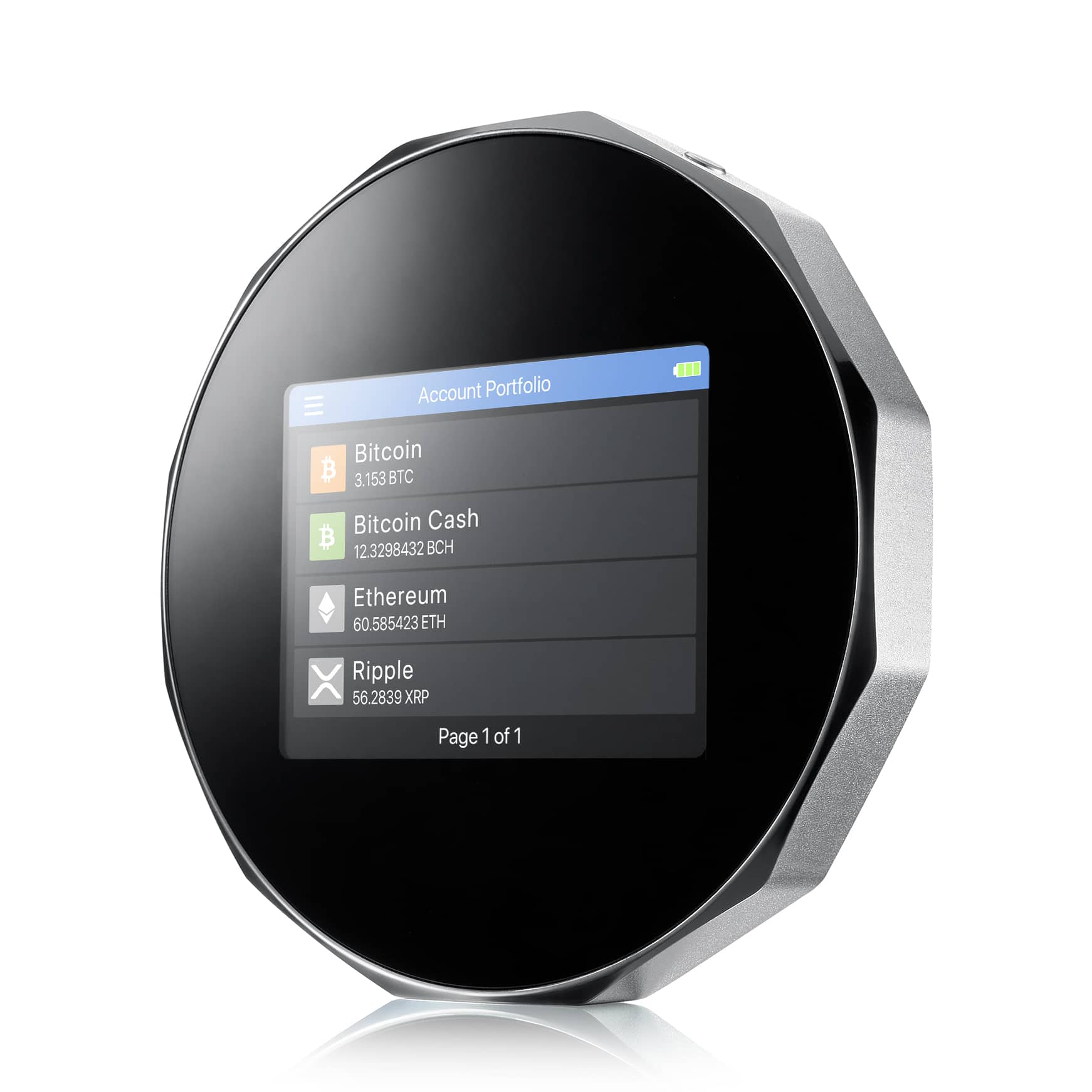 SecuX Supported Cryptocurrencies and available countries
SecuX supports over 1000 popular top cryptocurrencies. If you know any cryptocurrency, chances are it is supported on this wallet. This means you can securely store such a cryptocurrency on SecuX. Some of the supported digital assets include Bitcoin, Ethereum, Ripple, Litecoin, Dash, Dogecoin, Digibyte, Bitcoin Cash and all ERC-20 tokens. The wallet supports up to 500 accounts.
Anyone living in a country where the use of cryptocurrencies is legal can use the SecuX wallet to secure their digital assets.
SecuX Security
The essence of using a hardware wallet is to ensure that your digital asset portfolio is fully secured. SecuX offers that with its military grade security technology. The private keys to the wallet are protected using an Infineon CC EAL 5+ Secure Element chip, the highest grade security for the financial industry. The private keys of this wallet never leave the device as a result, which significantly reduces any chance that an unauthorised person will access the wallet to steal funds.
It is also protected by a PIN which is created at the point of setting up the wallet. No one can access the funds on SecuX without providing the right PIN, which adds extra security.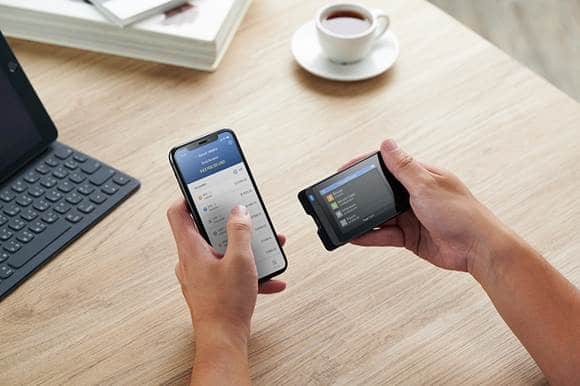 How to Set up a SecuX Wallet
Setting up a SecuX wallet is easy. Once the device is switched on, you will be given an option to create a new wallet or import an existing one. Choose the "set up as a new wallet" option and set a PIN. This will be used to secure the wallet. Next, you will be shown your wallet seed phrase, which has 24 words. You will be required to write down the seed phrase and store it safely as it is the only way to recover your wallet. If you lose your wallet or forget your PIN, you will then be asked to confirm the seed phrase by entering the words in the same order you wrote it down. Your wallet is then set up and you can start using it immediately.
SecuX Fees
SecuX does not charge transaction fees whether for receiving or sending transactions. However, there is a transaction fee which depends solely on the network used to send such funds. For example, the fees for sending any ERC20 token depends on the gas fees on the Ethereum network at the time, which fluctuates wildly sometimes.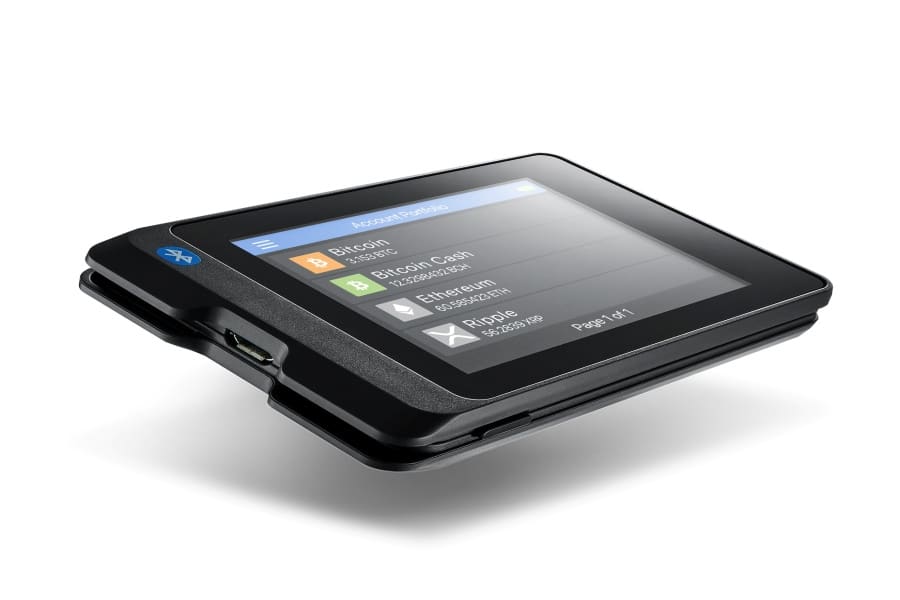 SecuX Pros and Cons
Pros
The device is easy to use because of the large display monitor compared to similar wallets.
The SecuX wallet is armed with high grade security, making assets safe and transactions secure.
Cross platform compatibility makes it possible to use for anyone with a recent operating system.
Cons
SecuX is bigger than other hardware wallets in its class. This makes it more difficult to carry and conceal.
Although SecuX supports over one thousand coins and tokens which is significant, this is still limited as major coins such as Cardano (ADA) which could discourage many from using it. However, support for Cardano (ADA), Binance Smart Chain (BSC) and WalletConnect are scheduled to be released in July 2021.
Conclusion
Overall, SecuX sounds like an amazing cold wallet for safe offline storage of digital assets. Thorough research should be done before deciding to use the wallet though. Some users have complained of high fees when sending crypto which is charged by the blockchain network and other issues with operating the device, so such reviews should be considered before making a decision on whether to use the device or not.
As a bonus for our readers, you can receive a 15% discount on your order with coupon codes.
To Get 15% off use coupon code: " ccpress " for SecuX V20 and W20 hardware wallet
To Get 10% off use coupon code: " ccpressw10 " for SecuX W10 hardware wallet
SecuX Shop: https://shop.secuxtech.com/