About 0x protocol
Boasting one of the most peculiar names in the industry, 0x is a very interesting project. Created using Ethereum smart contracts, 0x can be used by anyone to create a decentralized global exchange.
To put it as simple as possible, 0x is an open source protocol designed to offer a decentralized exchange (of tokens) as part of the Ethereum blockchain. It provides external companies with all the necessary resources and tools to build decentralized exchanges based on their needs.
What's the goal Of 0x?
For one, 0x aims to offer the best of both centralized and decentralized exchanges. The main goal of the project is to provide an open financial network for any value that can and will be tokenized.
Considering how things are going, there's a good chance that most traditional currencies, stocks, bonds, and other similar concepts (such as game items, gold, etc.) will find their way onto a blockchain, specifically Ethereum's blockchain. When that happens, the need to exchange these tokens without friction might be the key to a better world.
How Does 0x Improve on Decentralized Exchanges?
As mentioned before, 0x aims to provide the best of both decentralized and centralized exchanges. In order to understand how is it better, we will first look at how the two differ.
Typically, centralized exchanges are run by a single central entity. The exchange has the role of connecting buyers and sellers in real-time. Users deposit funds directly within the exchange. As one can imagine, there are several heavy risks involved in this type of process.
Decentralized exchanges are designed to counteract these potential vulnerability issues by allowing users to be in full control of their funds at all times. Hence, decentralized exchanges operate differently. Instead of sending money right to a wallet control by one entity, users rely on digital signatures to authorize the said trading orders.
The 0x protocol is designed to address two of the main issues of decentralized cryptocurrency exchange: their high fees, slow transactions times, low liquidities, and the fact that they can't interact (operate) with each other.
0x offers a solution for these problems via a protocol which can be applied to all orders relayed off the block. This ensures that orders have to go back on the blockchain when they are settled instead of at every transaction. The effect? It speeds up the transaction processes, and it lowers the transaction fees for quite a big margin.
Who's Behind the 0x Project
Behind the 0x project there is a unique team of blockchain engineers, software developers, software engineers, graphic and product designers, as well as business strategists. 0x is the brainchild of Will Warren (the CEO) and Amir Bandeali (CTO), both of who have massive experience in the research and development of smart contracts.
0x Costs
So far, there have been no charges associated with using the 0x protocol. This is possible because 0x reduces the reliance on the blockchain and transaction fees. However, anyone willing to create a decentralized crypto exchange using the platform (for free) can then charge fees as they please.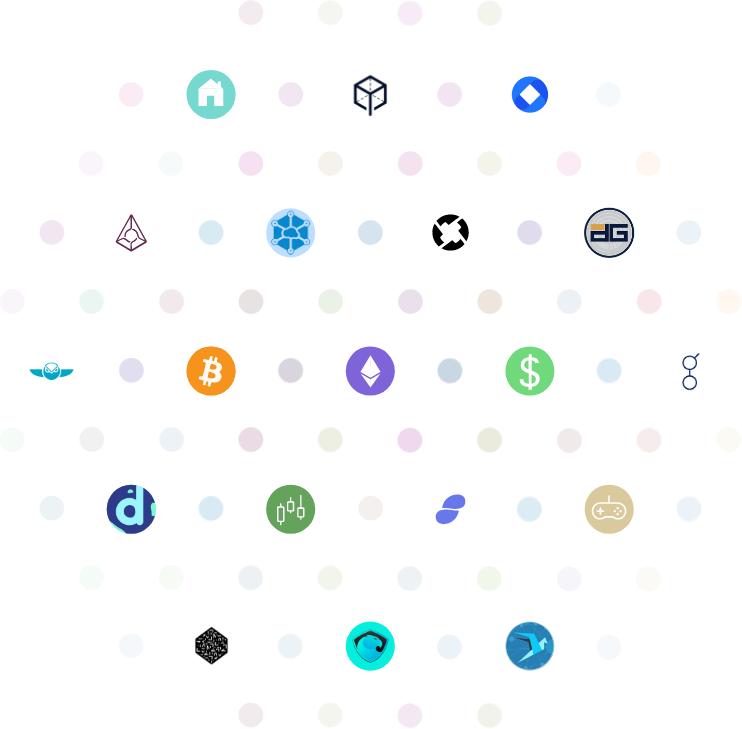 0x OTC Exchange
The team behind the 0x protocol built a product known as 0x OTC which is an exchange that allows peers to exchange Ethereum tokens. It's very easy to use, and it only requires users to connect with their counterparty directly. They simply need to send a link to the counterparty to generate and send the order. The orders are relayed via the blockchain which means that they can be sent via using conventional means such as email, social media platforms, and even on paper.
What are 0x ( ZRX ) Tokens?
The ZRX tokens are the project's official, native tokens. They are used to pay the trading fees and also provide decentralized governance to any updates for the network. the number of ZRX tokens one holds determines his or her voting weight and rights on the platform.
There will be a fixed supply of 1 billion ZRX tokens, 50% of which were released to buyers right as the token emerged. The other half is distributed as follows: 15% is held by 0x, 15% went to the developer fund, 10% were distributed to the team, and the remaining 10% was given to advisors and early investors.
Currently, the ZRX is ranked 26th on CoinMarketCap, with a total market cap of $215,028,371 as of December 2018. Since it's an ERC-20 token, it can be stored in any Ethereum-compatible wallet.
Final Words
While there are some that already feel that centralized exchanges are only a necessary evil and are doing everything in their power to either develop or at least use decentralized ones, the team behind 0x protocol are taking things a step further.
The 0x protocol is currently working to solve on the most pressing issues of decentralized cryptocurrency exchanges. This fact alone makes it a very innovative and interesting project. If you're thinking of investing in the project, then you have enough reasons to do so, especially the fact that the ZRX token is doing so well in the market.