From both a crypto aficionado and a bystander's point of view, it looks like cryptocurrencies have started taking over the world bit by bit. For anyone looking to get into crypto trading or simply looking to put in real money into Bitcoin for future investments, it's important to get as much information as possible.
Once the research phase is over, if one is really committed to owning Bitcoin, the most obvious next step would be to find an accessible and trustworthy exchange, as well as to decide on a good Bitcoin wallet to securely store the newly acquired cryptocurrencies.
Of course, since Bitcoin is the world's most renowned and most valuable cryptocurrency, there are lots of various types of Bitcoin wallets to be used, each one with its distinct features and unique take on aspects such as security, practicality, user accessibility and so forth.
To help you get started in the world of Bitcoin, and to ensure that your initiation is a smooth one, we have created a comprehensive list of the best Bitcoin wallets for 2018. These include hardware, online, desktop, and mobile.
Bitcoin hardware wallets
If security is your main concern (and, by all accounts, it should), then hardware wallets are the best choice. Hardware wallets enable their users to store private keys on a separate offline device, which is one of the main reasons why they are so secure.
The three best Bitcoin hardware wallets currently on the market are Ledger Nano S, Trezor, and KeepKey. There are multiple aspects worth considering when choosing between them, making this a very complex decision. They are all quite user-friendly, very secure, and their setup is straightforward so that even novices can easily get started with any of them.
If you're planning on using other cryptos besides Bitcoin and you want extended support for over 100 altcoins, then the Ledger Nano S and Trezor are the best options. If the visual image and premium feel are what you're after, then neither Ledger Nano S and Trezor can beat the stylish KeepKey. KeepKey is also the one with the biggest size and screen out all the three, bringing its users a bit of extra information without requiring the presence of a computer or laptop nearby. The drawback, as pointed out before, is its limited set of supported altcoins.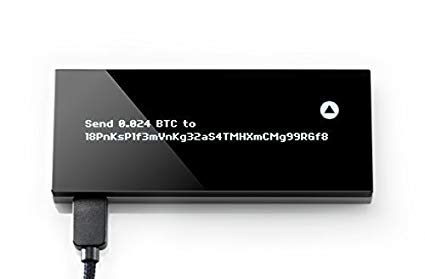 In short, with hardware wallets, you're basically trading flexibility for extreme security. This brings us to our next section, online wallets.
Online Bitcoin wallets
As you may already know, online wallets run on the cloud, meaning that they can be easily accessed from virtually anywhere and from any computing device with a modern browser. They are arguably the most flexible option of wallets but, ultimately, don't forget that they are controlled by third parties.
One of the best online Bitcoin wallets out there is Coinbase. Coinbase is an all-inclusive crypto exchange that also offers one of the best online wallets. By accessing the service, not only you can buy, sell, and trade Bitcoin, but you can also store your coins. Even though it's natural to think that Coinbase, being one of the biggest Bitcoin exchanges out there, is a constant target for hackers, the security features behind the service should put to rest most of the fears one might have. The Coinbase wallet can be accessed from any modern browser, as well as through the Coinbase iOS and Android app. The wallet boasts incredible support for other types of coins, as well as a Multisignature Vault (Coinbase has one key, the account holder the second key, and the third one is shared).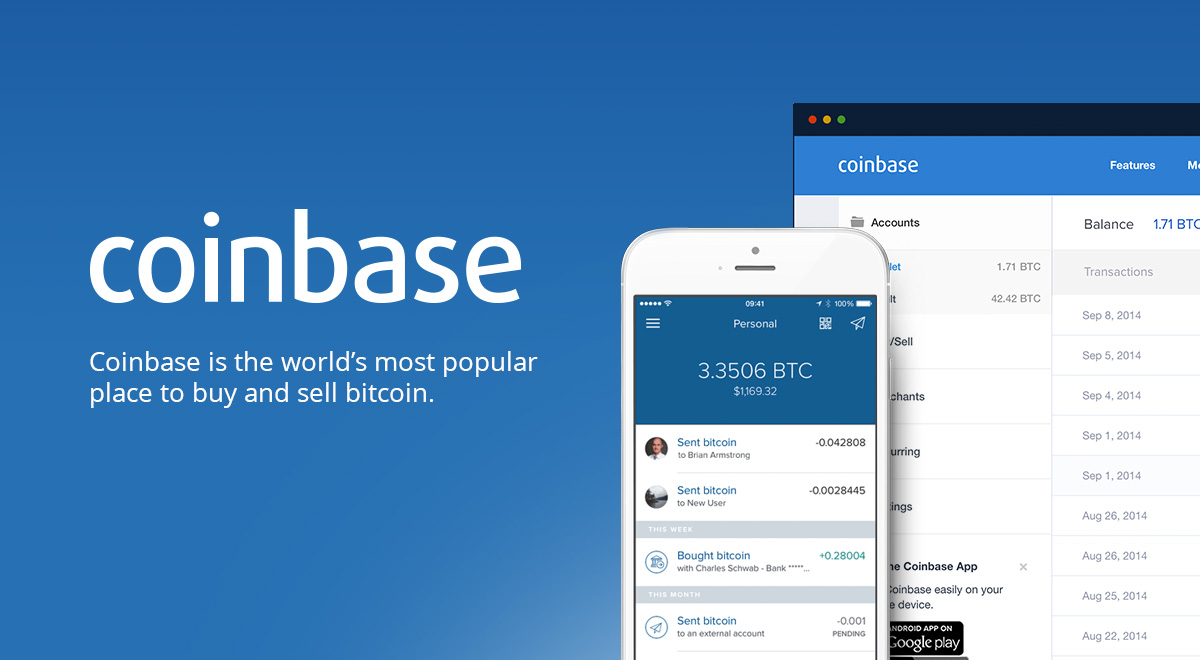 Another, above average option, is Blockchain.info. Just like in the case of Coinbase, the wallet can be accessed via a desktop or mobile browser. It has a high focus on security, providing you with two layers of security such as two-factor authentication and four-digit passcode in case you're using a mobile device to access the app.
Desktop wallets
When it comes to desktop wallets, there are a lot of great options out there. However, we find that one of the best in this particular category is Exodus. It allows you to store Bitcoin and a lot of other altcoins. It has one of the best interfaces currently on the market and, as expected, user-accessibility is very high. You benefit from beautiful live charts to track the value of your asset portfolio in real time, various customizable GUI themes, and various security features that use the latest encryption tech.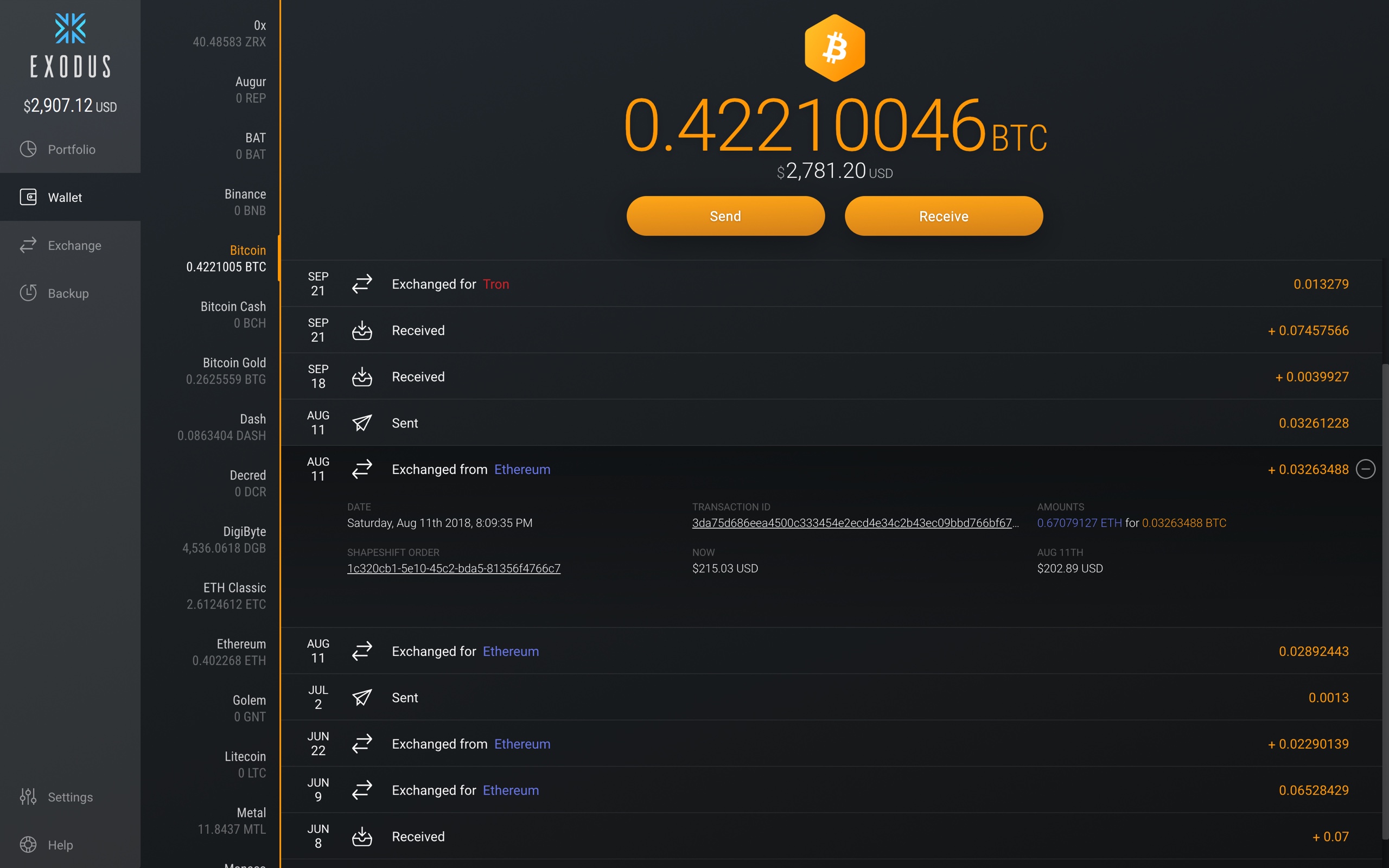 It's also one of the most complete software wallets you can find, as it provides its users with a portfolio, direct access to an exchange (via ShapeShift integration) and, as mentioned before, to a nifty wallet. There is no account setup, so your currency is fully in your hands.
Another very good option is Jaxx, a software wallet available for Mac, Linux, and Windows. Just like Exodus, it also has ShapeShift integration so that you can exchange altcoins within the app. It boasts a user-friendly interface that looks right at home on any modern desktop computer. One of the best things about Jaxx is the fact that it also comes in the form of a browser extension for both Chrome and Firefox, but also in the form of apps for Android and iOS. Hence, if full-out versatility and device coverage are what you're after, then Jaxx is definitely a good choice.
Mobile wallets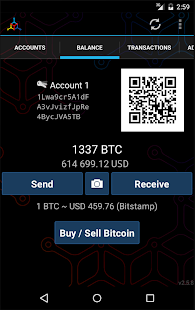 Even though there are various wallets mentioned above that also offer mobile apps, our favorite is Mycelium. It's a mobile-only Bitcoin wallet available for Android and iOS. Not only is the team behind the wallet known for always innovation, but this wallet also has one of the most active developer communities behind it.
Since there is no registration process involved, getting started with the app is as straightforward as one can imagine. It provides you with a 12-word backup seed key which should be kept very safe since it's the only way you can get your funds back in case your mobile device malfunctions. Better yet, it's compatible with the three hardware wallets mentioned at the start of our articles: Ledger Nano S, Trezor, and KeepKey.
Conclusion
To end with, it's important to note that no solution is 100% secure. However, deciding which Bitcoin wallet to choose from this list should reflect your long-term needs, rather than simply picking what is easiest, so make sure you pick wisely.