About Cardano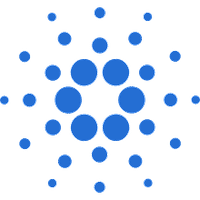 The ADA cryptocurrency is the native coin of Cardano, a smart contract platform, through which digital funds can be sent or received. Launched in 2015, Cardano is currently the 11th largest cryptocurrencies in the world according to its market cap of $1,171,053,195 USD, being priced at $0.045167 USD.
Things to Consider Before Choosing a Cardano Wallet
There are a few factors that you should consider before selecting a wallet for your ADA coins or other cryptocurrencies:
Currency support– the wallet you select has to offer support for the cryptocurrency you want to store. In Cardano's case, there are very few wallet options.
Customer Support– the support team of the service should be responsive and solve issues quickly. Look into forums or other websites and read customer reviews. If most of them depict negative experiences, then you should probably look for another service.
Constant development– look for a wallet backed by a strong development team which is always making upgrades and keep making continuous developments.
Security– check to see if a wallet keeps your private keys, offers 2-factor authentication and backup options. Look into its other security features to determine whether the wallet will be safe enough for your coins.
Below, we will list the best Cardano wallets you should try out to store your ADA coins:
Daedalus Wallet

Daedalus is the official cryptocurrency wallet for ADA storage. This open-source desktop wallet is available only for Windows and macOS, as no apps for Android and iOS users are not currently available.
Daedalus is a hierarchical deterministic (HD) wallet which runs on the Cardano protocol and it syncs directly in the network. This also allows you to manage as many wallets as you like.
The wallet has an easy set-up process, and also allows you to send and receive ADA quickly in addition to viewing your transaction history. Daedalus lets the user have complete control of their keys, which are encrypted with advanced algorithms. For an added layer of security, the wallet lets you attach spending passwords and seeds to all of your accounts.
Daedalus' development team also plans on allowing third-party developers to develop their own applications for increased functionality, including the set up recurring payments or exchange cryptocurrencies between one another.
Daedalus is currently an ADA- compatible wallet, but support for Bitcoin (BTC) and Ether (ETH) is expected to be implemented soon.
Yoroi Wallet
Launched in October 2018 by Emurgo, one of the three organizations behind the Cardano project, Yoroi is an online light wallet for storing Cardano. Because it is a new software, early adopters will have to be cautious of the issues which arise with new wallet releases.
This Chrome extension enables the fast and easy management of ADA holdings. Being a light wallet, it doesn't require the entire blockchain to be downloaded onto your computer, so you can start sending and receiving transactions immediately.
This free, open-source wallet keeps your private key on your computer. This key is encrypted with your wallet password and the team behind Yoroi says private keys are never shared with its servers or third-party providers.
Atomic Cardano Wallet
Atomic Wallet offers a wide range of cryptocurrency support, being compatible with more than 300 coins and tokens. This wallet is ideal for traders that are looking to manage all their crypto assets from one place.
It is regarded as being a secure, transparent, trustworthy and decentralized ADA wallet card. It features strong encryption and custody-free solution, thus ensuring the highest level of security for the user's coins.
The wallet can be downloaded on computers that have the following operating systems Windows, MacOS, Ubuntu, Debian, and Fedora.
Infinito Wallet

Infinito Wallet is a free mobile wallet compatible with Android and iOS systems. In addition to Cardano, it also has functionalities for a wide range of other currencies, including BTC, ETH, BCH, EOS, ERC-20 token, and NEO NEP-5 tokens. Infinito added ADA support in September 2018.
The wallet is easy and convenient to use for managing cryptocurrency on the go. The user interface is easy to comprehend, and the wallet also has integrated Touch ID support for additional security. The wallet keeps your private keys on your device, while your passphrase and private keys are secured with advanced cryptography.
Infinito also features a multilingual interface (12 languages by the end of Q3 2018) and the option of sending transaction memos.
Ledger Nano S Cardano Wallet
The Ledger Nano S hardware wallet is regarded as the safest place in which you can store your crypto holdings.
Hardware storage keeps the coins offline, meaning that these are safe from any online threats that might be lurking. Ledger Nano S is one of the most secure options for Cardano, as it stores your private keys in a secure environment locked by a PIN code.
Additional security is provided through a two-factor authentication code support and transaction verification through OLED support by using the buttons on the service.
Ledger Nano S is the only Cardano hardware wallet which, in addition, features support for other coins, such as Bitcoin, Ethereum, Litecoin and a number of other cryptos to be added soon.
Final Words
With this, we conclude our article about the best Cardano wallets for storing ADA coins. We hope that the information provided above will aid you in making an informed decision.