Sharing the almost the same DNA and the same co-founder as the world's currently second
most valuable cryptocurrency platform, Ripple, Stellar Lumens is definitely one of the most
praiseworthy projects the crypto scene has seen in a while now.
Stellar Lumens is a decentralized payment platform that aims to provide a fast, convenient, and
cheap, cross-border payment system to the unbanked from all the world's underdeveloped
countries. It's a platform that aims to connect banks, blockchain-based payment systems, and people.
The Lumen (XLM) is the official and native token for the Stellar network, and, at the time of this
writing, it sits comfortably in 5th place among the greats of the industry. XLM has always been a
very interesting and valuable token, but considering its place on CoinMarketCap, it's now more
arguably even better than it ever was, making it a very attractive proposition for future-oriented
investors.
However, if you're thinking of buying Lumens, you'll first have to get a very safe wallet for
storing XMLs. Happily, there's no shortage of good wallets out there capable of storing XLM.
Before we actually list out the best Stellar Lumens wallets, we would like to also remind you of
the few things you need to take into accounts before fully committing to a specific wallet.
Things to Consider Before Choosing Your XLM Wallet
At the top of the list of what to look for not just an XLM wallet but any crypto wallet is security.
Nothing is more important than securing your funds and private keys. Does the wallet have
enhanced encryption technologies? Does it boast two-factor authentication? How about secure
PINs and passwords? Are your private keys always within your control, or are they stored on
third-party servers? These are the questions you should be asking yourself right off the bat.
Another good tip is to look for a wallet that offers at least one efficient backup and restore
feature. If something goes wrong, if your device breaks, you will want to ensure that you can
recover your funds.
Some Stellar wallets have a preset minimum balance of XLM, so you want to take that into
account and do your homework on the matter, especially if you're planning on storing small
amounts of XLM. If you're not only committed to XLM and you think you might want to hold
different other cryptocurrencies in the future then make sure that your wallet has good multi-
currency support.
Stellar Desktop Client – Foxlet
First on our list is Foxlet, an open-source and cross-platform Stellar Lumens desktop wallet that
works on all the major OSes out there such as Windows, macOS, and Linux. The wallet is
renowned for being very straightforward and user-friendly and makes a good case in terms of
security as allows you to encrypt XLM private keys and store them directly on your computer.
Another advantage of the wallet is the fact that it supports the federation protocol, it embeds the
fed.network service, and it provides the option to deposit and withdraw CNY (Chinese Yuan)
with no more than a few mouse clicks. The only potential downside is the fact that it only
supports XLM.
Stargazer Wallet
Stargazer is another very popular Stellar wallet, also designed with simplicity and efficiency in
mind. It's available for both mobile and desktop devices, and it comes with dedicated clients for
Windows, macOS, Linux, as well as Android (unfortunately, there's no iOS version).
The wallet is designed to cater to the needs of a broader public, as it offers support for various
languages, allows you to set up federated addresses, it can accommodate multiple accounts,
and it supports a wide array of cryptocurrencies.
Lobstr Wallet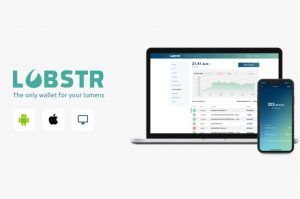 Lobstr is a straightforward and nicely designed mobile wallet available for both iOS and Android.
It makes it as simple as possible for users to store, manage, send, and receive XLM, all within a very attractive and modern interface. In terms of security, it's not bad for a mobile wallet as it includes two-factor authentication, fingerprint support, and secure PIN protection.
Astral Wallet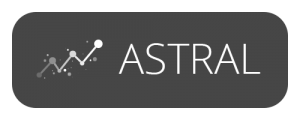 If utmost convenience is what you want from a Stellar Lumens wallet, then Astral will fit the bill nicely. Astral is a web-based Stellar wallet that stands out thanks to a set of very interesting
features. It allows you to access your XLMs from anywhere in the world, at any time, just as long as an Internet connection is available. It allows you to generate multiple addresses, to
effortlessly organize your funds and boasts two-factor authentication, and it uses AES-256 to encrypt all data. To top it all off, the wallet also uses email confirmation each time you withdraw funds to new addresses.
StellarTerm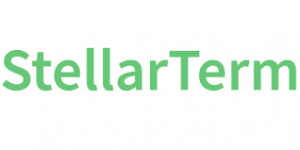 StellarTerm is another web-based wallet for Stellar Lumens, and a very good alternative to Astral. Right off the bat, it's worth noting that this wallet was designed from the ground up by a
former employee of the Stellar Development Foundation, Iris Li. The wallet is also available as a desktop app, so you can view account balances, and manage funds directly from your desktop
device. One of the best features of StellarTerm is the fact that it allows you to exchange cryptocurrencies and see exchange markets directly within the wallet.
Stronghold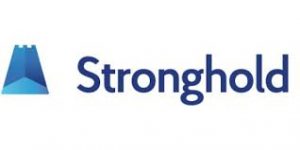 This is one of the weirdest picks in our list, as Stronghold is an open source distributed ledger, a
financial platform that enables payments and trading. The service provides its users with a
wallet and all the necessary tools for quick cryptocurrency trading. The XLM Stronghold wallet
can be accessed on the platform's main page.
Interstellar

Interstellar is another good option for those who want to mix Stellar wallet services with quick
exchange options. This wallet offers you full control over your private keys, and it can be
accessed from all types of devices running modern browsers. It includes support for accounts
with multiple signatures, and it comes with support for multiple accounts. One of the best
features of the wallet is the fact that it features a fully decentralized exchange.
Ledger Nano S Wallet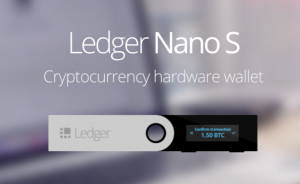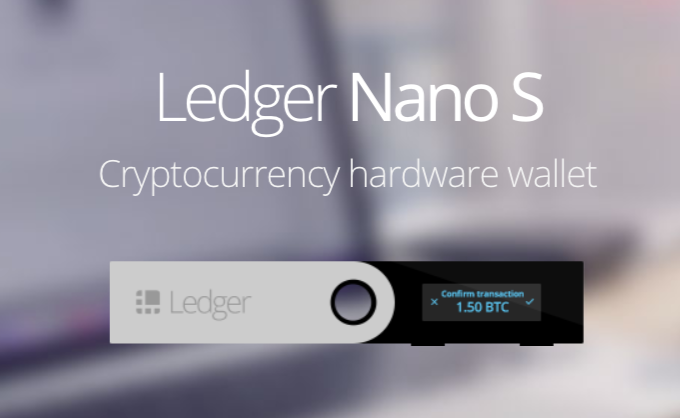 Last on our list is the Ledger Nano S, a hardware wallet that should not require any introduction whatsoever. Ledger Nano S is one of the oldest and one of the most popular hardware wallets currently available on the market and has built a bullet-proof reputation over the years. It comes with support for over 700 cryptocurrencies (XLM included) and enough security features to put most other types of wallets to shame. It's the obvious choice for any crypto investor that wants to keep its funds as safe as possible. The only drawback is the fact that it costs money (usually somewhere around $80).
Final Words
As you can see, the wallets listed in our guide are quite varied and, even though they all share a
common goal (that of keeping your XLM safe), their functionalities sets them apart and makes
them more appropriate or less appropriate depending on what you want from a wallet. Either
way, regardless of your choice, we hope you enjoy the wallet, and we wish you all the best in
the future.