Coinbase Pro is an advanced trader-focused cryptocurrency exchange that makes use of
Coinbase's already proven infrastructure, features, and enhanced liquidity. The exchange
started in life as a separate service of Coinbase called Coinbase Exchange, then GDAX, short
for Global Digital Assets Exchange, only to be later rebranded as Coinbase Pro in July 2018.
The exchange provides traders from all over the world with advanced trading features, an
intuitive interface with real-time orderbooks, charting tools, and trading history, as well as
competitive fees, and many deposit options. Coinbase Pro is designed for individual traders,
and not institutions.
The service is insured by New York Stock Exchange and Andreessen Horowitz, two of the
biggest traders within the industry. In fact, all digital assets held in online storage are fully
insured, as USD balances are covered by FDIC insurance up to a maximum of $250,000 per
customer, Coinbase Pro priding itself as being one of the most trusted platforms of this type.
Supported cryptocurrencies and exchange pairs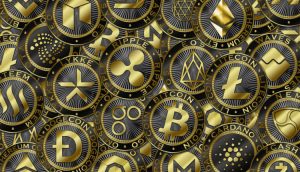 At the time of this writing, Coinbase Pro supports Bitcoin, Litecoin, Ethereum, Bitcoin Cash, Ehtereum Classic, Basic Attention Token, 0x, and a few other coins. Since the exchange
supports fiat currencies such as the US dollar and euro, it's no wonder that some of the most popular trading pairs include BTC/USD, ETH/USD, ETH/BTC, LTC/EUR, LTC/BTC, LTC/USD,
and BCT/EUR, BCH/USD, and BCH/BTC.
Fees
Coinbase Pro is a completely redesigned platform that makes the whole trading experience
easier with improved charts and options that allows traders to get a better grip on the trading
situation while still enjoying the same trading fees as Coinbase.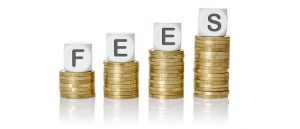 The first thing traders should know is the fact that Coinbase Pro operates on a maker/taker
model on deposit and withdrawals. In short, this means that fees are assessed as a percentage
of the quoted currency. One of the main advantages of Coinbase Pro is the fact that it offers no
fees on maker traders and also because it offers volume-based discounts on all taker fees
(going as low as 0,1%).
Accepted payment methods
As far as payment methods go, Coinbase Pro allows traders to use Automated Clearing House
(ACH) bank transfers, Single Euro Payments Area (SEPA) withdrawals and deposits (in EUR), and wire transfers (in USD).
Transfer limits
Another noteworthy advantage of Coinbase Pro is the fact that it allows traders to deposit
an unlimited amount of funds in their accounts. The daily withdrawal limits being at $10,000, a limit
which can be increased only after submitting a formal request. Since we're on the subject, it's
worth mentioning that while funds transferred by wire are available on the same day on any
account, ACH bank transfers take somewhere around 7-10 days.
Supported countries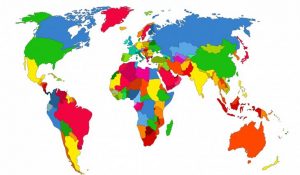 At the time of this writing, there are very few geographical restrictions for using Coinbase Pro.
The service can be accessed by people from all over Europe (including the UK), the United States, Canada, Australia, and Singapore, without having access to fiat. The only two
exceptions are Wyoming (the US state) and Hawaii.
Trading on Coinbase Pro
Even though the platform is mostly aimed at professional and advanced traders, it's highly
intuitive design ensures that even novices can make the most of what it has to offer with ease.
From the top-left corner of the trading page, traders can select the crypto pairs they want to
trade.
On the top middle part of the page, traders can see up-to-date information about their chosen
pair (includes last trade price, the percent charge in 24 hours and 24-hour trade volume). The
orderbook is one of the most important sections of the interface and has columns for market
size, price, and "my size." It lists sell orders at the top while buy orders are listed below.
On the right side of the main page, traders can access the price chart. They are provided with
buy and sell depths in-line charts with the mid-market price listed in the middle.
Coinbase Pro API
Another advantage of the platform is its top-tier, industry-leading API. It has a WebSocket feed
that makes it simple to get real-time market data, and it also helps developers built secure
trading bots and other such tools.
Conclusion
Coinbase Pro provides traders with a good alternative to Coinbase, one that allows them to
avoid regular Coinbase fees which can be quite high for credit and debit card purchases.
Besides the competitive fee system, the platform provides access to some of the world's leading
cryptos, it's fully regulated in the US, and has very high liquidity.
Featured image: Coingape