Coinbase and Kraken are the most popular exchanges from the crypto space. Both of them are considered reliable and have many advantages, but which one is the best exchange for crypto trading? Let's find out: Coinbase vs Kraken!
About Coinbase
Coinbase is a top-tier crypto exchange that was launched back in 2012. The San-Francisco-based company has more than 25 million users, and its services are available in over 30 countries.
The platform's main feature is that it offers users the ability to make crypto trades at a set price based on the current market price of the digital coin. This allows for faster purchases as the orders do not have to be matched on the exchange itself.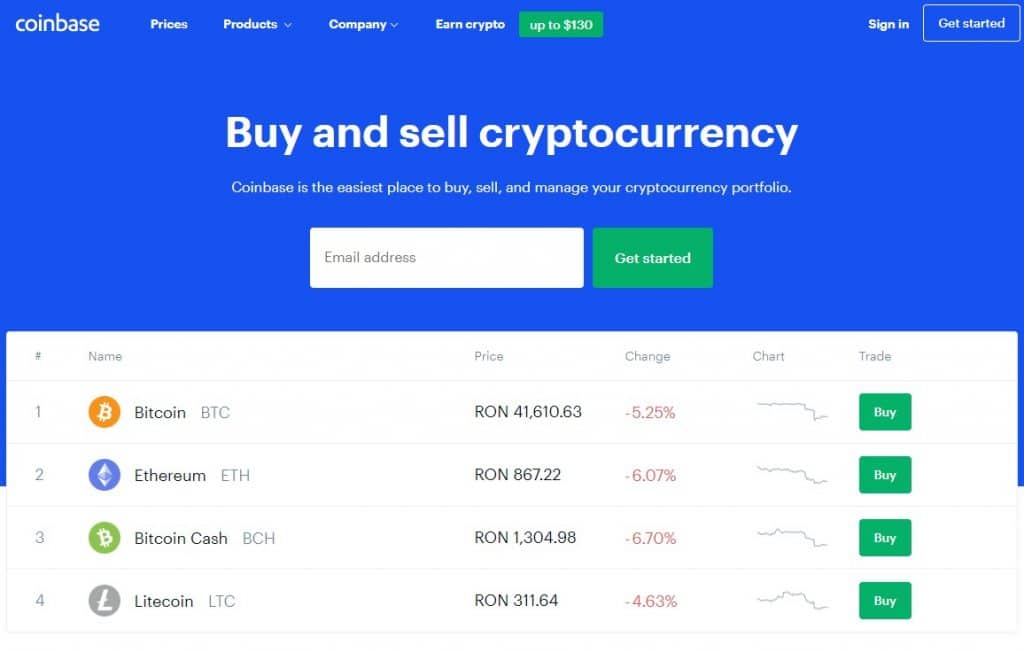 About Kraken
Kraken is another giant from the exchange industry. The company was established in 2011 and was publicly launched in September 2013. Kraken is also based in San Francisco, and its CEO is Jesse Powell. Since its launch, the platform has built a strong reputation and following in the crypto world.
In just a few months after its public launch, Kraken had the highest volumes for Euro trading. It was also the first exchange in 2013 that had Bitcoin price stats featured on Bloomberg Terminals.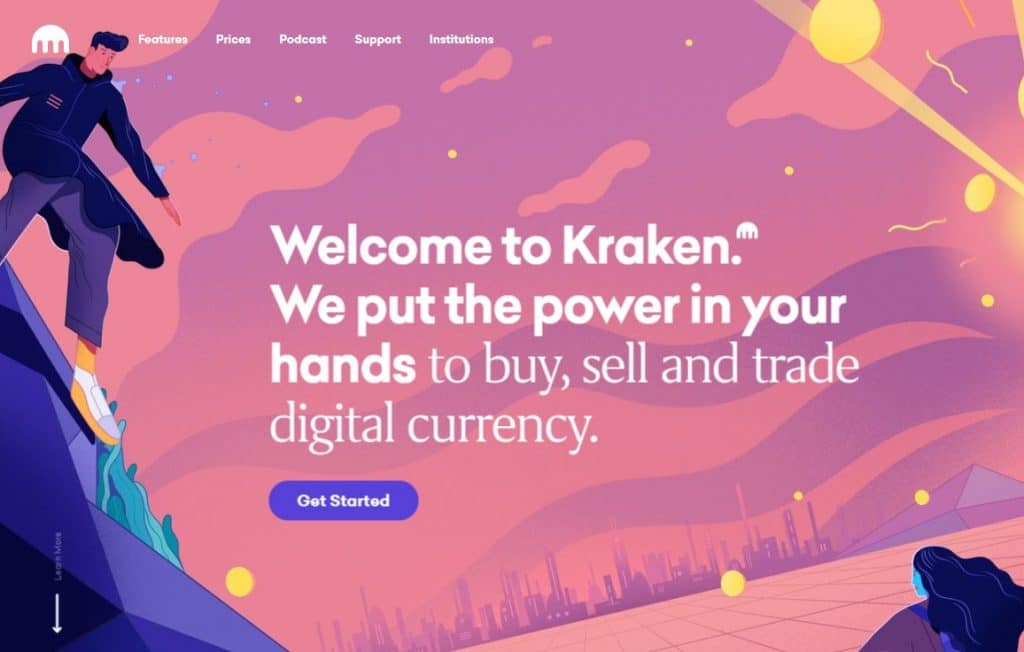 Coinbase vs Kraken: User Interface
The first thing you come to contact with when using an exchange is its platform. An exchange user interface should be easy to navigate and understand, even if it has advanced features for professional traders.
Unfortunately, Kraken's interface is not recommended for beginners. On the upside, it has many advanced features for full-time traders, but if you're looking just for a one-time quick and easy trade, this is not the platform for you.
The process of purchasing crypto on Kraken is rather time-consuming. After you have created an account and verified it, you will have to deposit fiat currency and then wait for 1-5 business days to deposit the funds into your account. Then, you will have to convert the fiat currency to crypto.
Kraken has five levels of verification. Each level unlocks features, as well as deposit and withdrawal limits. To make a fiat deposit, for example, you need a level 2 verified account. Kraken accepts two payment methods for fiat funding: Fidor Bank AG SEPA (European users) and Fidor Bank AG Wire Transfer (for international users).
Naturally, both exchanges accept deposits made with cryptocurrency.
Coinbase also has a much faster process. After going through the account and credit card verification process, you are able to purchase crypto right away.
But Kraken offers leveraged trading (or trading on margin), which allows you to trade with more funds than you have in your account. Coinbase does not have margin trading; it is just a broker for crypto trading.
Coinbase makes buying cryptocurrency easier by getting rid of certain complex aspects form the exchange process. Its payment methods include both bank transfers (ACH) and debit cards. While bank transfers are much cheaper than card deposits, they are also much slower. This is why Coinbase is a good option for those who want to make a quick trade via credit card (but who also do not mind paying a higher fee).
While learning how to use Kraken might require some time, Coinbase is quite easy to understand from the first use.
Coinbase vs Kraken: Supported Cryptocurrencies
Kraken is ideal for traders that want a diversified portfolio, as it supports a wide variety of cryptocurrencies.
Coinbase supports Bitcoin, Bitcoin Cash, Ethereum, Ethereum Classic, Litecoin, 0x, USD Coin, Basic Attention Token, and Zcash. Fiat deposits can be made in the following fiat currencies: CAD, EUR, GBP, SGD, & USD.
Kraken accepts trading in 23 cryptocurrencies: Augur, Basic Attention Token, Bitcoin, Bitcoin Cash, Cardano, Cosmos, Dash, Dogecoin, EOS, Ethereum, Ethereum Classic, Gnosis, ICON, Litecoin, Watermelon, Monero, QTUM, Ripple, Stellar Lumens, Tether (Omni Layer), Tezos, Waves, and Zcash. The exchange also accepts fiat currency: USD, CAD, EUR, AUD, SGD, JPY, and GBP.
Coinbase vs Kraken: Fees
Kraken has trading fees that are under 0.36%, depending on the currency pair and the traded volume.
Coinbase has higher fees as they accept debit cards because the fees charged by card companies are to prevent fraudulent chargebacks. Bank transfers on Coinbase incur fees of 1.49% and debit card purchases have fees of 3.99%.
Other fees on Coinbase are:
S. Bank Account: 1.49% Fee ($0.15 minimum);
Coinbase Wallet (U.S. Dollars): 1.49% fee;
Credit Card or Debit Card: 3.99% fee;
Wire transfers are $10 ;
ACH transfers are free.
Kraken has lower fees if the trading volumes are higher. Fees are calculated according to trade basis and as a percent of the trade's volume.
The fees are calculated based on the 30-day volume of trading, and their respective volumes are listed in the table below:
Maker
Taker
Volume
0.16%

0.14%

0.12%

0.10%

0.08%

0.06%

0.04%

0.02%

0.00%

0.26%

0.24%

0.22%

0.20%

0.18%

0.16%

0.14%

0.12%

0.10%

<50,000

<100,000

<250,000

<500,000

<1,000,000

<2,500,000

<5,000,000

<10,000,000

>10,000,000
Coinbase vs Kraken: Security
In terms of more convenient fees, Kraken is the more advantageous option, while Coinbase has faster transactions and offers more trading convenience.
Both Kraken and Coinbase implement the industry standards when it comes to the security of their cryptocurrency and fiat currency holdings.
The company and user funds are kept separate by both exchanges, which means that the user funds are not used in company purposes.
Also, most cryptocurrency funds are kept offline in cold storage wallets in both companies. Coinbase states that nearly 98% of customer's funds are kept offline. Storing crypto offline makes them invulnerable to online hacking attempts.
Kraken and Coinbase include several methods for personal account security, such as 2-factor authentication.
Coinbase has a few additional security procedures. The cryptocurrency funds that are kept online are covered by a syndicate of Lloyd's of London, and customers from the U.S. have their USD wallet funds that have insurance of up to $250,000 covered by FDIC.
Coinbase then allocates Bitcoins in safe deposit boxes and vaults located in different places around the world. This is done to keep sensitive data from being easily accessed and compromised by malevolent actors. Aside from your password, the platform will require that you enter a passcode (6 digits long) which will change every 30 seconds and can only be seen from your smartphone.
Kraken protects sensitive user information by encrypting databases and making them inaccessible from the main Kraken website.
It is also possible to add a global setting lock to your account.
Kraken holds full reserves, which are protected by the state of the art technologies. Another security implementation is activated when the user logs in from a different IP address than the previous one. This is done to prevent session hijacking.
However, if your personal account loses funds because of poor security practices, no company will be held accountable for the losses.
Coinbase vs Kraken: Community Trust
In terms of how Coinbase and Kraken are viewed by the community, they both rank very high and are considered reliable services. Both services have been for a long time in the crypto trading business, starting in 2012 and 2011, respectively.
Both have their main headquarters based in San Francisco, California, and, as U.S. companies, they are fully compliant with the country's laws and regulations, which are more stringent than others.
Coinbase vs Kraken: Customer Support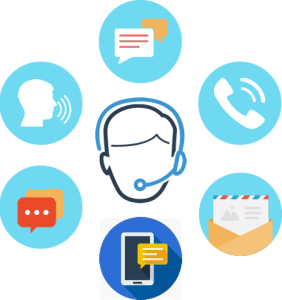 Customer support services have significantly improved for both Coinbase and Kraken over the past few years.
Coinbase allows customers to contact them via email and phone if they have any issues with their account or trading operations. While not perfect, Coinbase has rather responsive customer support.
Kraken offers customer support via a live chat and a ticketing system. The exchange also has positive reviews when it comes to its customer service, but there have been some complaints about verification times.
Overall, both exchanges are generally regarded as having satisfying customer service. You can also read eToro vs Coinbase.
Coinbase vs Kraken: Verdict
Unfortunately, we cannot give a clear verdict on the Coinbase vs Kraken comparison. While both services are good for purchasing cryptocurrencies, they come with their advantages and disadvantages.
Coinbase is more recommended to first-time buyers, while Kraken is more ideal for traders that are on a budget as it has lower fees, higher limits, and diversified selection of cryptocurrencies.