Nowadays, it's safe to say that there's no shortage of ways you can get your hands on cryptocurrencies, either for quick trading or for long-term holding. What might seem to be the best method now might not be the same tomorrow.
When it comes to purchasing cryptocurrencies in general, including Bitcoin, Coinbase always was and will continue to be one of the best options out there.
Below, you'll find a comprehensive step-by-step guide on how to buy Bitcoin with Coinbase, as well as various other useful information such associated fees, transaction limits, how safe is Coinbase, and so forth.
Step-by-step guide
1. Create an account
Before you can actually buy on Coinbase, you'll first need an account. To do, head over to Coinbase, and click the "Get started" button from the upper right side of the interface. You can opt for two types of accounts: Individual and Business. In order to create an account, you have to provide your name, a password, and to check the User Agreement and Privacy Policy.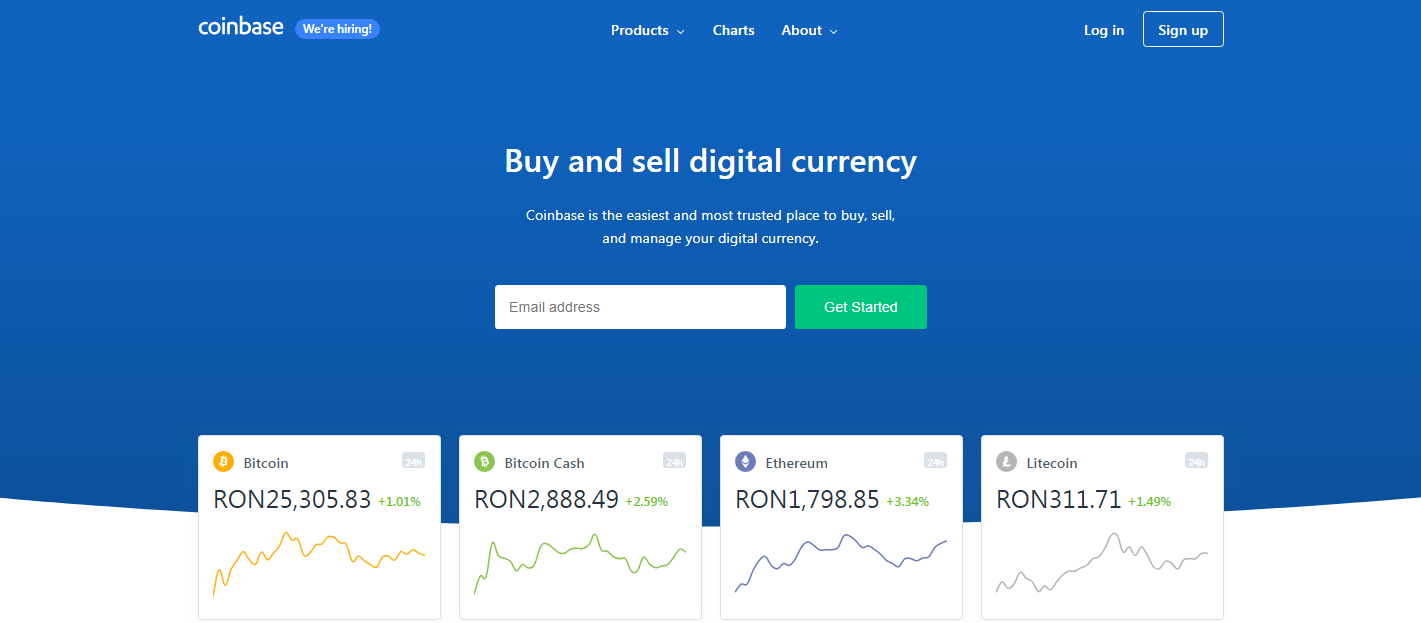 2. Verify your identity
Once the account is created, you'll have to verify it via email, and also by phone number as you'll receive an SMS code. The service might also require you to show an accurate photo of an ID or passport via webcam before you can start purchasing. It may sound complicated, but Coinbase is renowned for its user-friendly and smooth interface which makes things very straightforward.
3. Adding a payment method
The third step is adding a payment method, and it's probably the most complex step of the whole process. It's important to note that Coinbase provides you with various options when it comes to buying Bitcoin. You can opt for a debit/credit card, bank transfer, or wire transfer.
Each one of these options comes with a series of advantages and drawbacks. For instance, debit/credit card purchases tend to be the fastest (almost instantaneous), but they also come with the highest fees. If you're in a hurry and you're mostly aiming to trade Bitcoins, then this option makes the most sense.
However, if you are thinking of investing in Bitcoin and holding it for the long-term, then the bank transfer might be a better option. Bank transfers have the lowest fees, but they usually take somewhere around five days to be completed.
Coinbase also accepts wire transfers, but they do require a set of extra verifications which can be time-consuming. Please note that you can't use wire transfers to buy Bitcoin directly, but only to deposit USD into your Coinbase account.
4. Making the actual purchase
Once the account has been created and verified, and once you've added the payment method accordingly, you'll be able to make a purchase. To buy Bitcoin, make your way up to the top of the main page of Coinbase and click the "Buy/Sell" button. On the pop-up screen, you can select the currency (in our case, Bitcoin), the preferred payment method, and the amount. To terminate the transaction, click "Confirm Buy." If all things went well, you should see a green check indicating that the purchase was successful.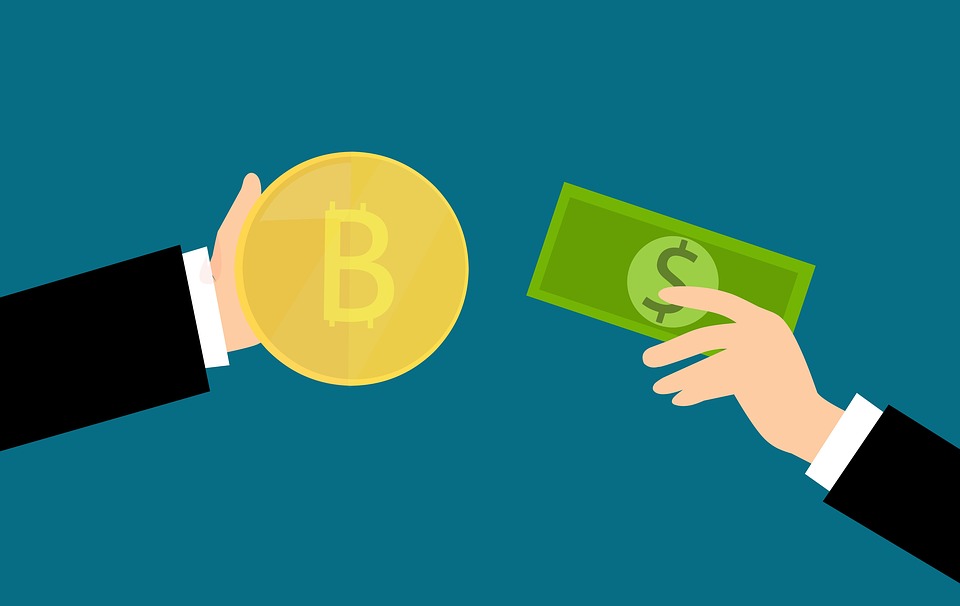 5. Withdrawing your Bitcoin
This is an optional step, but we would like to stress out the importance of safely storing your funds. You can either leave your freshly acquired BTC in your Coinbase wallet if you want, but it's not recommended. Our recommendation would be to take the time and move your BTC directly to your wallet (preferably a hardware one), especially if you're planning on holding them for a long time.
Before you actually make your purchase, it might be worth taking a closer look at the Coinbase fees.
Coinbase fees
The typical fees range roughly between 1,49% to 3,99% depending on your payment method. Generally, Coinbase fees are lower than its competition.
More information about the service's fees can be found on in the multiple articles within the Buys & Sells section.
Transaction Limits
Coinbase is a service available in almost all countries. When it comes to transaction limits, these vary greatly from country to country. The associated limit can be viewed through a link on the account's limit page. As a general rule, US residents can use transaction up to $50,000 per week, while verified European customers have this threshold limited to $30,000.
Is Coinbase Safe to Buy Bitcoin?
Overall, Coinbase is one of the safest platforms of this type. Coinbase stores almost 98% of all customer funds offline, to prevent loss and theft. Coinbase also distributes its Bitcoins in vaults and safe deposit boxes all over the world. The service also states that the remaining portion of cryptocurrency that is stored online is ensured.
All sensitive data (private keys, wallets, etc.) is encrypted using an AES-256 algorithm before being copied onto paper backups and FIPS-140 USB drives, which are also distributed throughout vaults and safe deposits boxes all over the world.
Coinbase also encourages its users to activate the two-factor authentication and follows the best practices for the payment industry, including running all website traffic over encrypted SSL.
Another big advantage of Coinbase is the fact that the exchange is US-based which means that it complies with the US State and Federal Law. Finally, it's also worth knowing that Coinbase has never suffered any hack, which is quite rare in this industry.
Conclusion
Coinbase isn't only one of the safest platforms, but it's also one of the most accessible. This makes the service especially useful for beginners and crypto newcomers. It's an easy-to-use, secure, and practical service for buying and selling cryptocurrencies, Bitcoin included.