The wallet you choose to keep your private keys safe says a lot a lot about what are your priorities. If security is at the top of your priority list when it comes to storing cryptocurrencies, then you will most likely give up the accessibility and versatility provided by most types of wallets, especially online wallets.
That said, it's almost common knowledge within the crypto community that hardware wallets offer the best possible security for your private keys. A hardware wallet is a physical device created with the sole intention of keeping your cryptocurrency safe through advanced cryptography technology and various algorithms.
The fact that hardware wallets are not connected to the Internet is yet another aspect that helps them be the best at keeping your funds safe. One extra advantage provided by hardware wallets is the fact that they provide an efficient way of backing and restoring your coins in case something goes wrong.
Happily, there are lots of good options on the market today:
Ledger Nano S
The Ledger Nano S is the product that single-handedly put an end to Trezor's market domination. It's one of the most compact hardware wallets out there, having a very small OLED screen and tow even smaller buttons. The device features easy USB compatibility with an operating system such as Windows, macOS, and Linux, as well as security features such as PIN confirmation and two-factor authentication.
The Ledger Nano S offers good value for money as it encapsulates strong security features, a minimalist and uncomplicated design, as well as support for over 700 crypto coins and tokens. The only real downside (besides its small size which might deter some users) is the fact that it only works through Google Chrome Ledger manager app.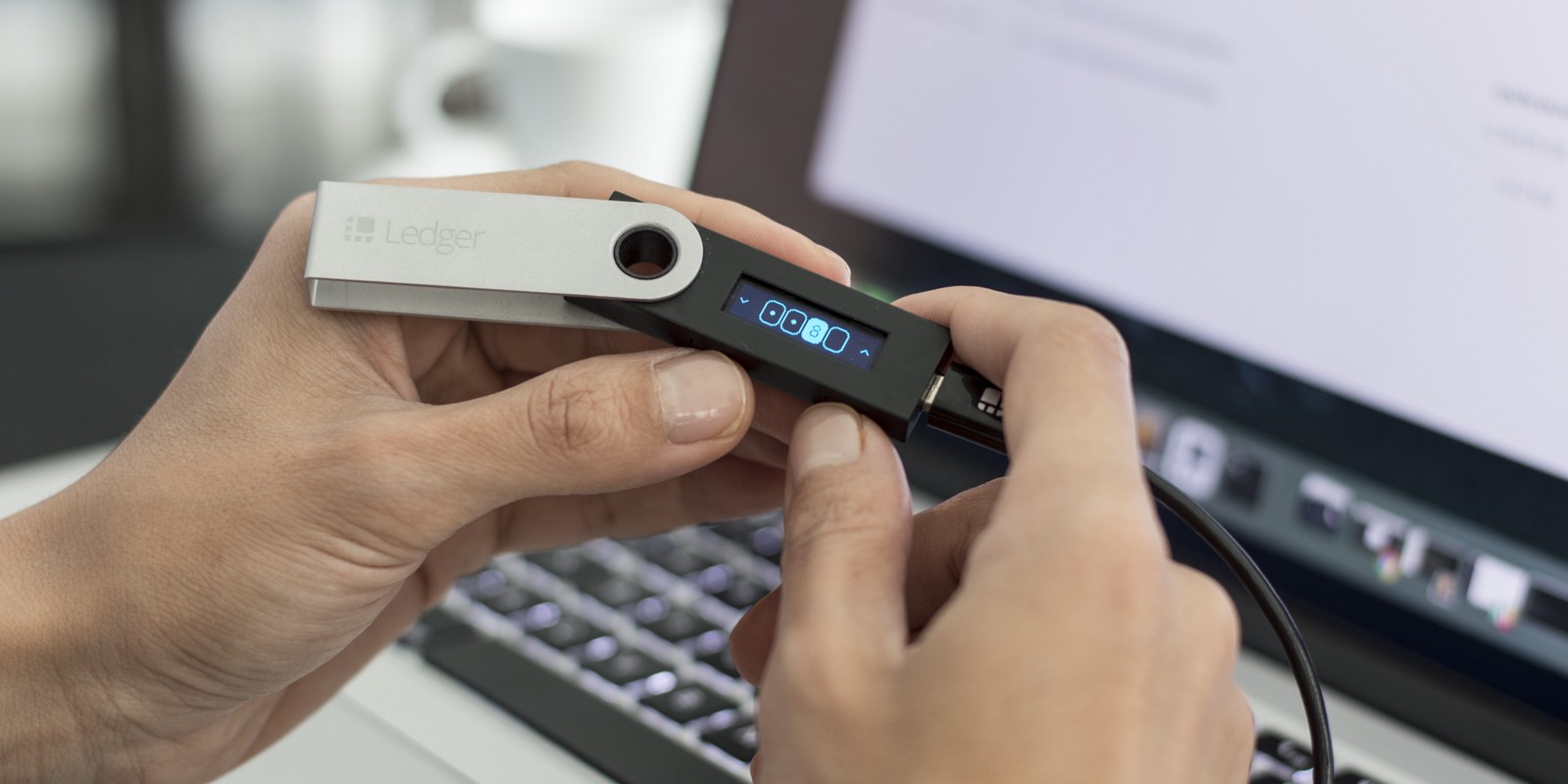 Trezor ONE
Trezor one is one of the most popular hardware wallets and, coming from the company that built the first ever crypto hardware wallet, that's hardly surprising. Probably the most impressive aspect of Trezor ONE is the fact that it supports over 700 cryptocurrencies including some of the most sought-after ones such as Bitcoin, Ethereum, Ripple, Litecoin, Dash, etc.
As expected, it boasts various useful security features such as a PIN to access the wallet, two-factor authentication, advanced cryptographic algorithms, and a recovery mode. This particular model of Trezor comes in two colors, black and white, and can be purchased for somewhere around $100 from most retailers.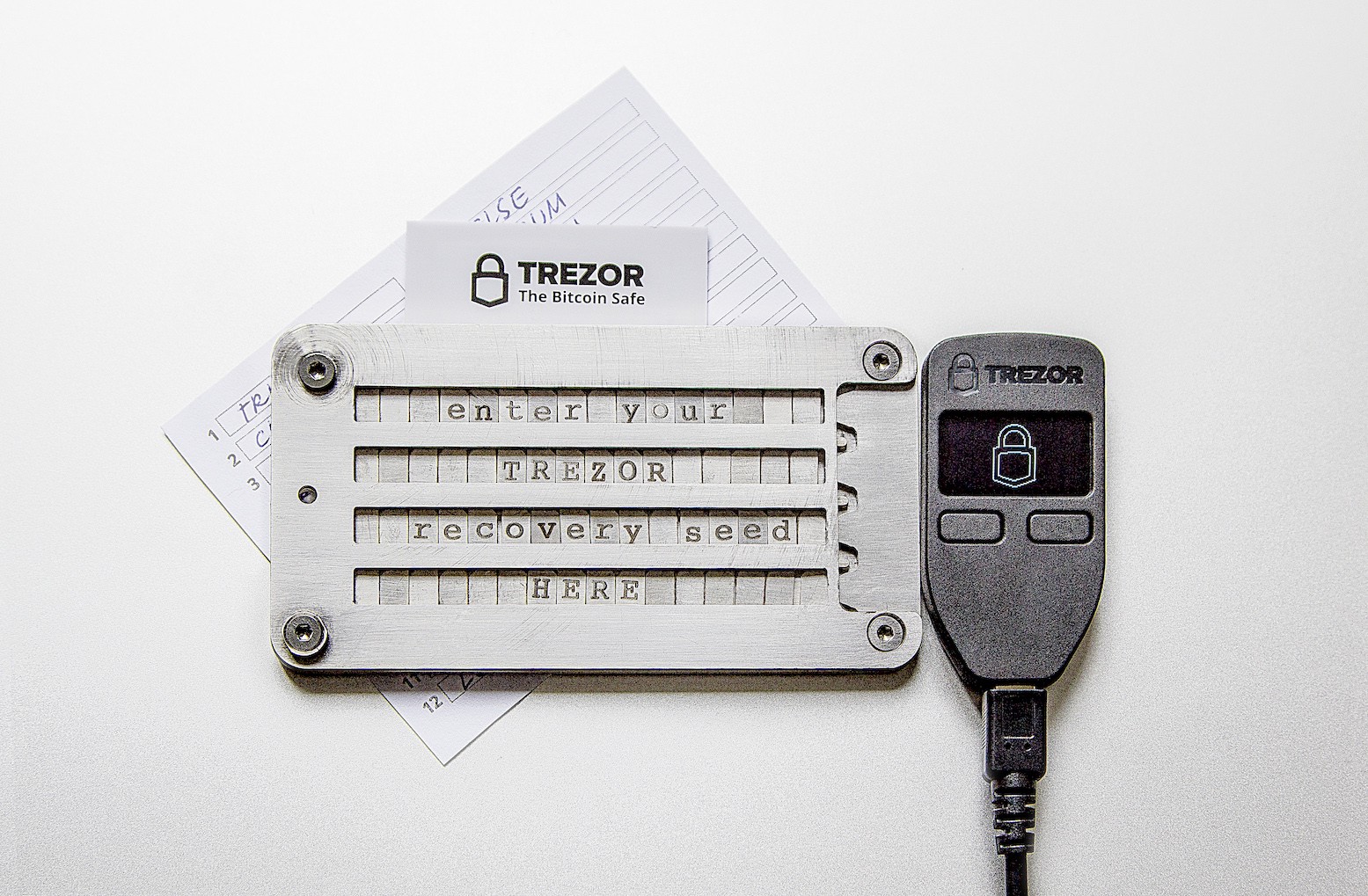 Trezor Model T
The Model T is the second edition crypto hardware wallet of Trezor developed by the same Satoshi Labs company. It boasts almost the same features as Trezor ONE, both regarding coin support and security. The main and the most important difference is the fact that it has a very user-friendly touchscreen interface. Instead of the two little buttons and a minimalistic screen, Trezor Model T offers a modern, stylish, and colorful touchscreen. This change does come with a drawback, namely, you can no longer connect the device to your computer, as the touchscreen is the only way to interact with the device.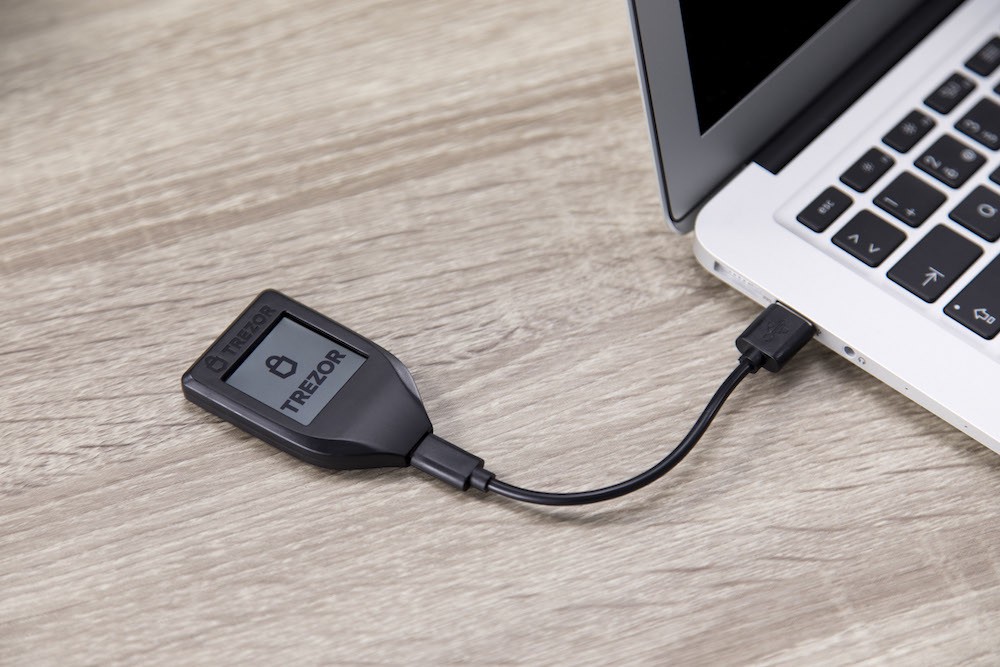 Ledger Blue
If you like most aspects of the Ledger Nano S, but the small size is a true inconvenience for you, then Ledger Blue will most definitely rise to all your expectations. The Ledger Blue is the latest hardware wallet from Ledger and aims to convince with its even easier operation, and the same practical features you've come accustomed to on its "smaller brother."
It's a lot more expensive than most crypto wallets, but it also feels and looks like a premium product. It has a big, stylish, and color touchscreen in an anti-scratch glass, and encased in a robust case, as well as USB, NFC, BLE connectivity for desktop and mobile devices. The whole user experience mainly revolves around Ledger Blue's in-house OS.
The Blue comes with an impressive set of cryptographic and security features; an aspect made meticulously described in the product's official announcement article.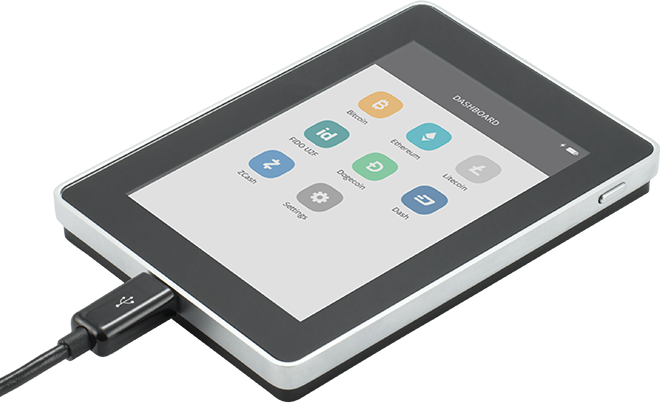 KeepKey
Until the Ledger Blue, KeepKey held the crown for the most business and professional-looking crypto hardware wallet. The company, a subsidiary of Shapeshift exchange claims that it has better security features than Trezor or Ledger. While that might be very difficult to prove, there is one interesting fact about KeepKey that might make it potentially safer than the other two, namely, it doesn't have an OS, meaning that there are close to 0% chances to infect a device.
A major drawback of this hardware wallet is the limited cryptocurrency support. Currently, KeepKey allows its users to send, receive, and hold no more than 54 coins and tokens. A full list of supported tokens is available on the website. It's one of the most user-friendly hardware wallets, and it can be operated even by beginners by simply plugging it in a USB port.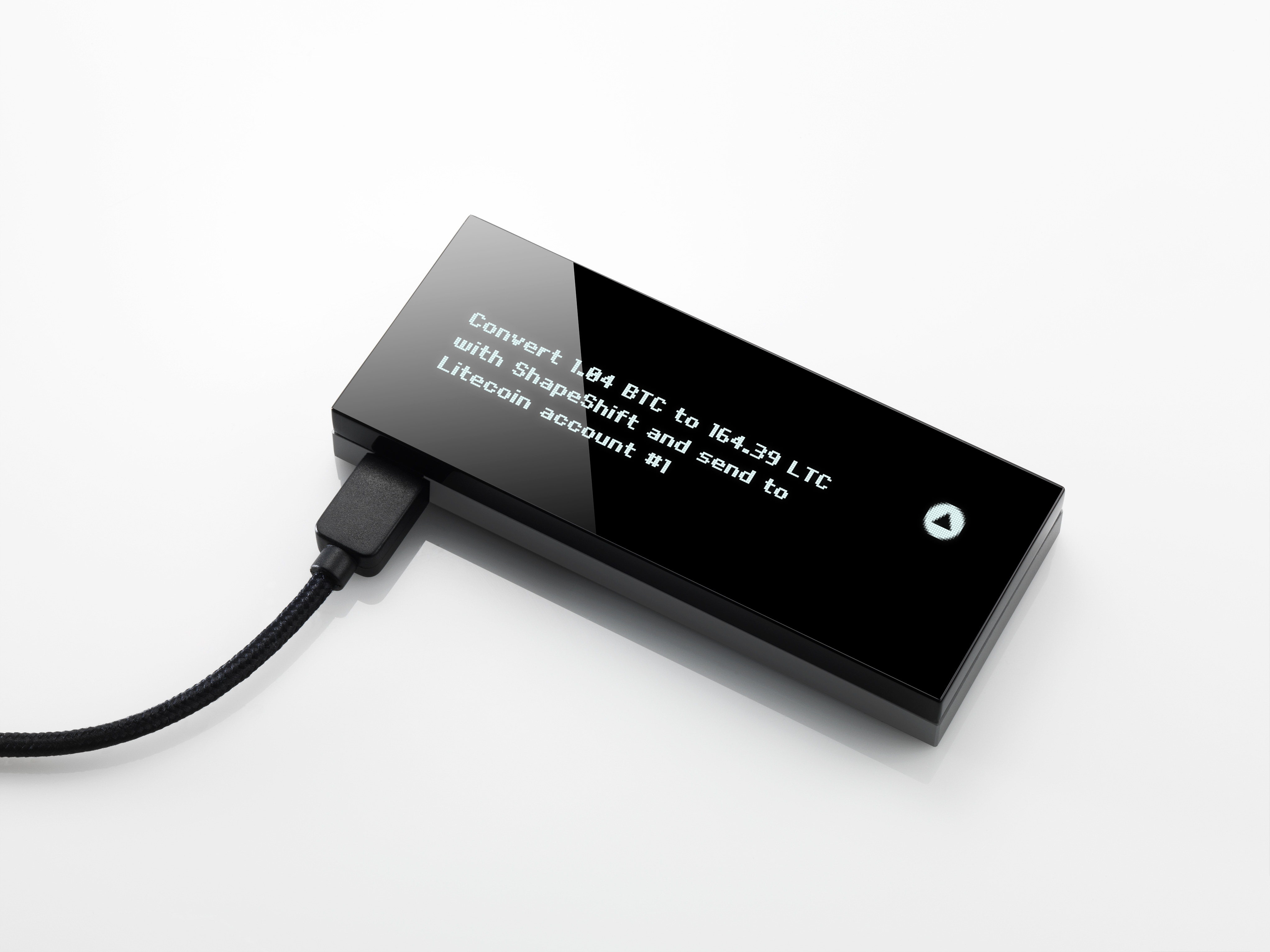 CoolWallet S
Last on our list is the best looking and "coolest" crypto hardware wallet on the market today, the CoolWallet S. In terms of physical appearance, the wallet definitely lives up to its name. It resembles a credit card from the exterior and has a classy-looking black plus a golf design. It's waterproof, tamper-proof, impact resistant, heat/cold resistant, and it can even be bent for a few degrees without breaking.
It comes with support for Bitcoin, Ethereum, Litecoin, Ripple, Bitcoin Cash, and some ERC-20 tokens (Tether, WETH, JoyToken, and JAYZ). In order to use this crypto hardware wallet, you will have to install either its iOS and Android app since they offer the only ways of interaction.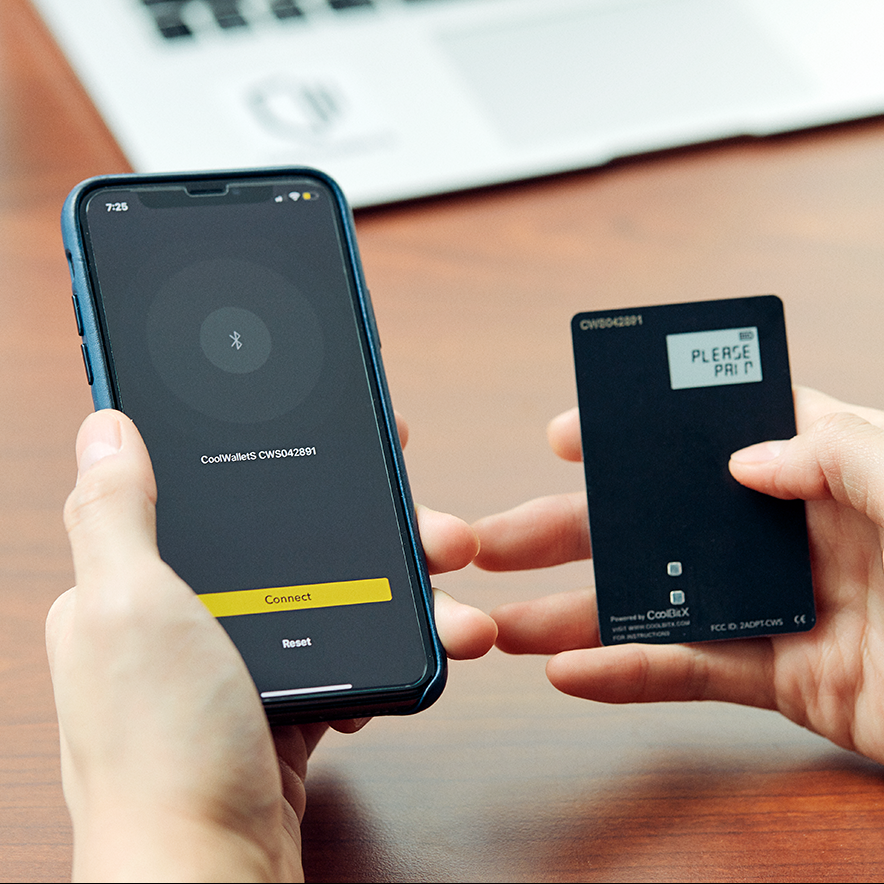 Choose wisely!