About ShapeShift
Founded in 2013 by Erik Tristan, ShapeShift is a Switzerland-based cryptocurrency exchange renowned for providing its traders with quick, almost-instant transactions. Its speed, and the fact that it supports a large number of cryptocurrencies has made ShapeShift very popular among various crypto wallet companies, with relevant examples being Jaxx, Exodus, and KeepKey.

This is thanks to ShapeShift's API which can be used in the creation of custom software to provide users with direct access to the exchange. Another advantage of ShapeShift is the fact that it allows its users across the globe to seamlessly move between various cryptocurrencies.
Supported cryptocurrencies
As mentioned before, besides its near-instant transactions, one of the most important aspects that make ShapeShift relevant is the fact that it supports over 50 cryptocurrencies, including some of the most popular cryptocurrencies such as Bitcoin, Ethereum, Bitcoin Cash, Ethereum Classic, Ripple, Dash, DogeCoin, Zcash, and less popular such as Omni, MonaCoin, Metal, FunFair, EmerCoin, BitcoinDark, Augur, ReddCoin, and Blackcoin.
In addition, the platform also comes with supports for ICOs, expanding its reach to investors looking to make easy money without much effort.
Trading on ShapeShift
One of the first things users should know is that ShapeShift does not support fiat currencies, meaning that the exchange does not rely on banks for its deposited funds, making it easily accessible from most locations on the globe.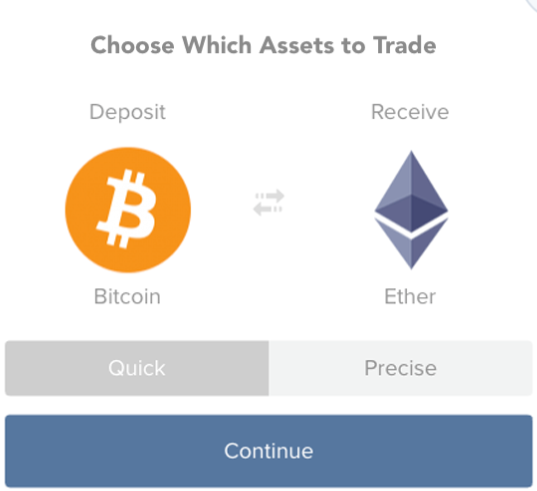 To start trading on ShapeShift, users don't require an account, don't need to get verified, and are not required to enter emails or other types of personal information, making it a very choice for anyone with a strong focus on anonymity. ShapeShift does not hold any user data, and the only thing users need to do is provide the address of the wallet. Since ShapeShift does not allow fiat currency deposits, this eliminates the need for credit or debit cards. In short, to buy anything from ShapeShift users require a crypto wallet and not much more.
Fees
According to the exchange's official FAQ section, the fees vary depending on what cryptocurrency users are buying or exchanging. ShapeShift's fees have raised a bit of controversy in the past, as some users suspected that ShapeShift doesn't only charge the miner's fees. The fees for some of the most popular cryptocurrencies out there are as follows: Bitcoin – 0,0006 BTC, Bitcoin Cash – 0,0002 BCH, Ethereum – 0,02 ETH, Ethereum Classic – 0,01 ETC, Ripple – 0,5 XRP, Monero – 0,02 XMR, Zcash – 0,0001 ZEC.
Customer Support
Customer support is one of the aspects for which ShapeShift has been mostly criticized over the years. The lack of a live, 24/7 chat system has been one the most important reasons of complaint. The platform employs a typical ticket-based customer support system which usually involves the support team responding in a day's time.
Security
On the user's side of things, there is practically no security to take into account, as there are no accounts, verifications, and passwords involved. When trading on ShapeShift, users have no choice but to trust the platform's security protocols.
ShapeShift's history is not perfect regarding safety, as it was hacked in 2016. The hack whipped away around $200,000 for a period of two weeks. Subsequent to the incident, the security features and protocols of the platform were rebuilt. There have been no similar incidents since then.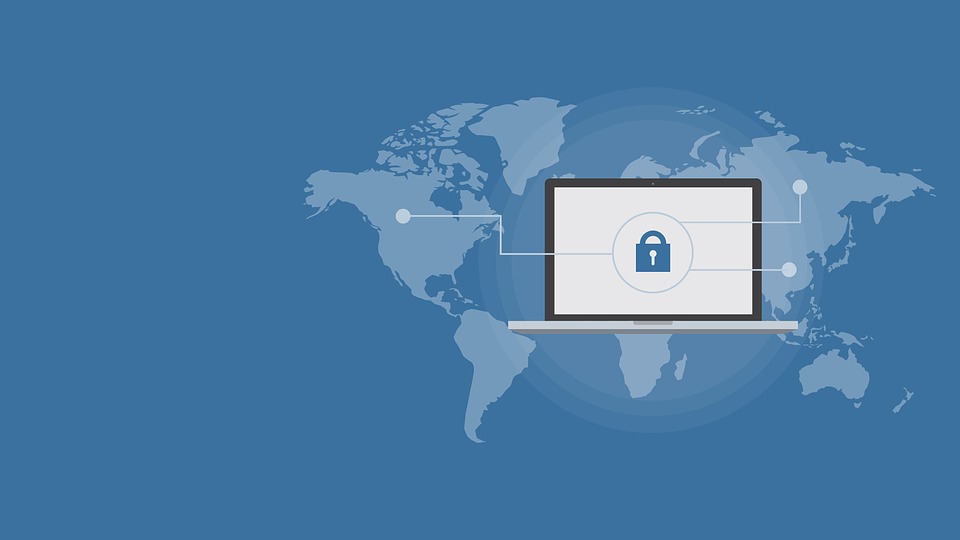 Other advantages
ShapeShift's main selling point is its overall accessibility and provided anonymity. The platform's interface is also very user-friendly making it a good choice for beginner traders. Another advantage is represented by the fact that ShapeShift only uses mining fees, and not much more. What's more, the platform has dedicated mobile apps for both iOS and Android.
Conclusion
ShapeShift is not just a very popular cryptocurrency exchange, but one of the most popular crypto conversion platforms. The transactions are quick and instant, the cryptocurrency range is decent, and the website is available in 14 major languages, making it a very good choice for anyone looking to exchange crypto assets swiftly and without major headaches.