Introduction to Ethereum Mining
Cryptocurrency mining is a very important aspect of any cryptocurrency network, and if done properly, can wield satisfactory rewards. It's almost common knowledge that Bitcoin mining is no longer profitable, especially since the increasing centralization and ASIC mining domination.
This leaves anyone looking to get into mining with a lot of viable options, one of which is Ethereum. Not only is Ethereum the second most valuable blockchain network out there, but the mining process is a lot more rewarding.
For starters, Ethereum rewards its miners based on PoW (Proof-of-work) algorithm called Ethash. The main thing to note about this said algorithm is the fact that it encourages decentralized mining by individuals, it's ASIC-resistant and best-suited for GPU-mining.
Furthermore, Ethereum blocks are added, on average, once every 15 seconds while Bitcoin blocks are added between 10 to 15 minutes. This means that you can potentially complete more blocks, and eventually earn more by mining Ethereum.
Should I mine Ethereum?
To help you answer this important question, we will provide you with a list of good reasons to mine Ethereum.
By mining Ethereum, you not only support the network and the project (which, let's face it, is still at the top of the innovation later in the cryptosphere), but you also have the opportunity to gain ETH tokens as a reward.
You can either hold onto the ETH tokens for future opportunities, or you can just as easily trade them for Bitcoins (or most other tokens). It's important to note that mining Ethereum can be done with any high-end GPU, meaning that the said GPU will eventually pay for itself.
Lastly, Ethereum has announced that it will be switching to a Proof of Stake model sometime in the future, so this is a very good opportunity to get your hands on some Ether without much effort.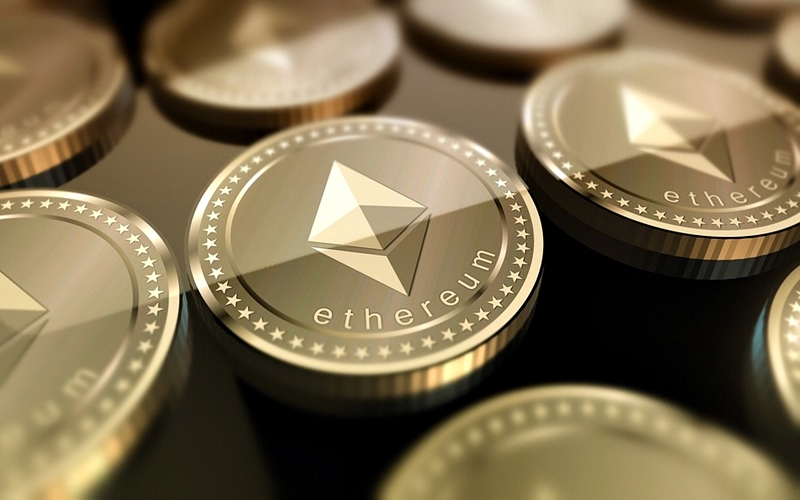 How do I get paid?
Any party or individual that manages to mine a block on the Ethereum network will be granted a three ETH reward. Besides the three ETH, miners also receive the fees associated with the transactions included in the said block. The reward will eventually find its way to your Ethereum wallet linked in the miner.
It's important to note that, as with all crypto mining activities, the approximate income is determined by your mining equipment's hash rate and electricity consumption.
Ethereum mining hardware
Once you've decided you want to mine Ethereum, and you got yourself an Ethereum-compatible wallet, the next step involves deciding on what mining equipment you should get. There are numerous good options on the market. However, before you decide on a specific graphics card, you should consider the associated costs. You have to take into account aspects such as hash rate performance, the energy consumption, and the speed at which a block is "mined."
As a general guide, a good GPU for mining should have at least 3 GB of RAM. Some of the best options currently on the market include AMD RX 470, AMD RX 480, AMD RX 580/570, Nvidia GTX 1070 and GTX 1080 Ti.
Ethereum mining software
Mining software is also very important, so picking a good software can actually mean the difference between profit and loss. For starters, it's worth noting that Windows 7,8 and 10 are probably the safest and most accessible OSes for mining in general.
Start by making sure that the graphics card has all the latest drivers installed. To actually mine, you will need to set up your node and connect it to the network. This means that your computer must have at least 20 GB free to download the entire Ethereum blockchain.
If you're familiar with the command line in general, you can try out Geth, while others can try MinerGate, Etherminer, Claymore Dual Miner, and Wineth.
Etherminer is probably the most popular option for mining Ethereum, and it's available for Windows, Linux, and macOS. Wineth is yet another cross-platform miner and definitely the simplest of the bunch, as it uses components of Ethminer and various auto-configuration algorithms to perfect optimize its settings for your specific mining rig.
For a bit more versatility, the Claymore dual Ethereum miner is the best option. It allows you to mine Ethereum as well as Decred, Siacoin, Pascal, and many others without losing much in overall speed. Minergate is another good option if multi-cryptocurrency mining is what you're after. All of these software charge fees between 1% and 1,5%.
Joining a mining pool
If solo-mining is too expensive and too much of a hassle for you, then you can always turn to pool mining. Ethereum pool mining is the easiest way to get started. The main advantage of pool mining is that as the number of people who mine increases, so do the chances of getting rewards. Of course, pool mining is a safer method than solo mining, but it also means that you're trading low-chance, big long-term rewards (associated with solo mining) for short-term, smaller, but constant gains.
The main things to consider before joining an Ethereum mining pool are the pool's size, the minimum payout, and the pool fee. Ideally, you want to try out different mining pools and see which one is the best for you.
Some of the most popular options are Ethpool, Ethermine, DratfPool, Ethfans, and F2Pool.
Is mining Ethereum still worth it?
There are a lot of implications when trying to answer the above question. Contrary to what most mineable cryptocurrencies are experiencing, Ethereum's mining difficulty dropped somewhere around the end of 2017, mainly due to the reward decreasing from five ETH per block to three ETH.
Considering that Ethereum is still mineable with the help of GPUs, mining can still be a profitable venture. If you really want to mine Ethereum, you should do it now, as there's no telling when the development team will move forward with the adoption of the Proof-of-stake framework. When this happens, Ethereum will no longer need miners to confirm and secure transactions and will rely on its token holders.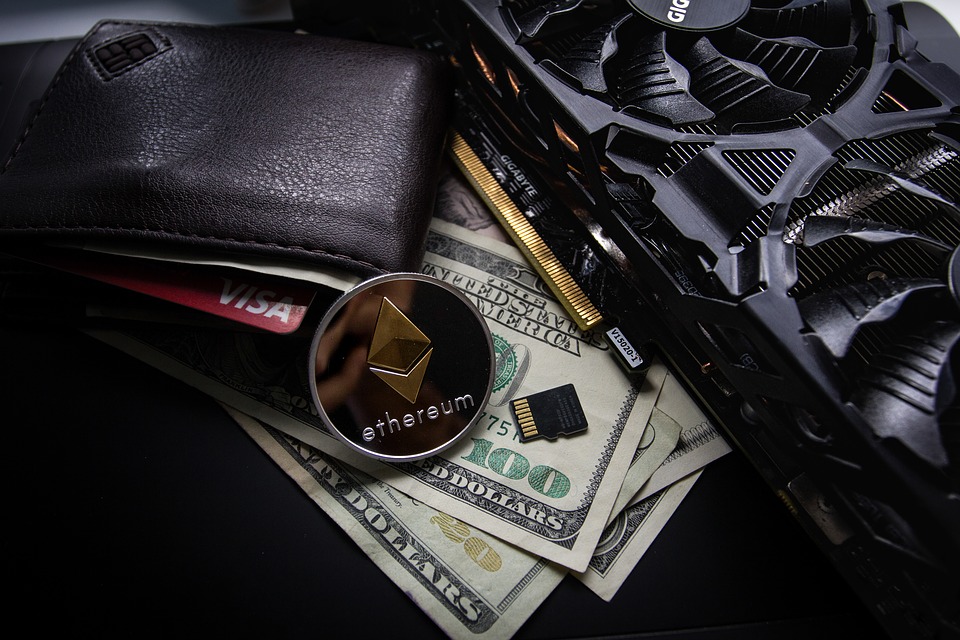 Final Words
Mining Ethereum means promoting and supporting the project while being rewarded for it. The technologies behind Ethereum have already proven their worth, and the potential for further development is still very high, which should make Ethereum even more successful in the following years.
This alone is reason enough to get your hands on some ETH tokens and either keep them as valuable assets or trade them for tokens of projects you believe can outshine Vitalik Buterin's creation.