When most people think about cryptocurrency wallets in general, they rarely associate this type of software with browser extensions. When it was first released in July 2016 by two developers under the name of Aaron Davis and Dan Finlay, MetaMask managed to change this perception as it proved that wallet browser extensions are now a thing.
What is MetaMask?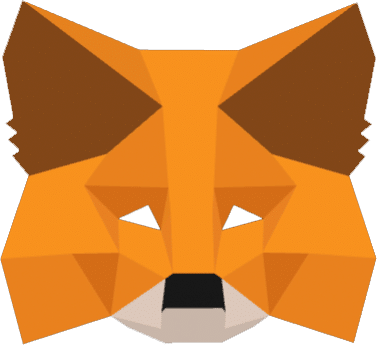 In short, MetaMask is a very accessible, cross-browser Ethereum wallet that not only lets you connect to the Ethereum blockchain, but to store, send, and receive ERC-20 tokens as well. Usually, MetaMask is used on Google Chrome, but it's also available for other popular browsers such as Opera, Firefox, and Brave.
How does MetaMask work?
By interacting with the Ethereum blockchain, the wallet also allows you to use various Ethereum dApps directly in your computer's browser. Since browsers are usually connected to the Internet, MetaMask is considered a hot wallet. Be that as it may, the wallet requires no login, and it does not store your private keys on any server. Instead, your keys are kept securely stored in Google Chrome (or other supported browser's main folder) with password protection.
If it sounds a bit confusing, it's worth noting that MetaMask was designed specifically with convenience in mind. It does not change the website you are currently visiting, it just provides a quick way to store ETH and ERC-20 tokens or to interact with the Ethereum network without leaving your browser's window.
MetaMask makes use of JavaScript in order to inject a web3 object into the page you are currently visiting. Once installed, the extension creates an online vault (your wallet). During its installation, you will be prompted to store the seed words which will be used to restore your wallet in case your browsers crashes or needs to be reinstalled.
MetaMask features
At the start of this review, we mentioned that MetaMask is available for multiple browsers, the fact that it allows users to develop and access various dApps, and the fact that it supports ETH and all ERC-20 tokens. However, the wallet has much more to offer.
One of the most useful features is the fact that MetaMask allows you to buy Ether with no more than a few mouse clicks. The wallet boasts integration with Coinbase and Shapeshift, two of the most popular crypto exchanges.
Since Ethereum relies on GAS, MetaMask allows you to customize the GAS limit and prices. In short, MetaMask is making it very easy for you to pay custom fees for transactions over the Ethereum network.
The wallet also features support for various languages, matching the Ethereum status of a decentralized project. Currently, it offers support for 18 different languages.
MetaMask fees
MetaMask charges fees depending on your GAS price. The default price for fees is somewhere around 21 GWEI. The main idea is to work around the GAS price and not the GAS volume.
How to Use MetaMask Wallet?
Getting MetaMask up and running on your computer is not at all difficult. For the sake of this mini-guide, we will be using Google Chrome as the designated browser. Start by installing the MetaMask extension from the Chrome Web Store. During its installation, you will be prompted to provide a password used to encrypt your data.
The next step involves taking note of the 12-word recovery phrase displayed. It's important to securely store this seed phrase since it's the only way to actually recover your funds in case something goes wrong.
Once the wallet is installed, you can transfer funds. To do this, you have to get your MetaMask address and add it in the "To Address" field.
Is MetaMask safe?
Even though MetaMask is indeed a "hot" wallet, it's a very secure one. MetaMask encrypts your password and seed phrase. Note that your private keys are not stored on any servers (but on your computer's browsers).
The wallet is only available for the best browsers currently on the market, which should also be a very good extra point for security. Unfortunately, MetaMask doesn't have two-factor authentication and multi-signature capabilities. Finally, the feedback from the community is a very positive one, making it a reliable wallet.
Final words
Even though it might seem like an odd pick at first, MetaMask is, in fact, a very reliable and secure ETH wallet. Since its launch, it had its fair share of controversies with various people losing their money. However, the team behind the project seem to be taking all of this very serious and the wallet has become better with time.
It's also one of the most accessible and user-friendly alternatives on the market, which recommends it as the first choice for beginners as well.