There are many people that have made huge earnings by investing in cryptocurrencies and they
continue to do so by still making right investment choices. However, most beginners still have
difficulties in finding the next cryptocurrencies in which to invest in the year to come.
As it can be very confusing to start with initial investments, our article for today will be presenting
some of the most promising cryptocurrencies in which you can invest in 2019.
1.Ripple (XRP)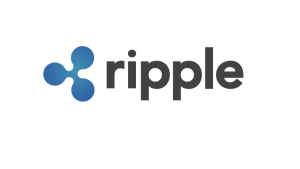 Ripple is one of the best cryptocurrency right now in the market. Ripple has recently climbed the
ranks and surpassed Ethereum's position as number two cryptocurrency according to market cap.
Ripple is a venture-backed startup that never held an ICO (which is why the SEC will never consider it a security). The network acts as a global financial settlement service for banks, enabling them to transact directly and instantly across national borders. Therefore, Ripple is more targeted towards large institutions instead of individual users.
It already has partnerships with large banks around the world and more financial institutions are
looking to implement Ripple technologies which use XRp as a liquidity tool. This institutional support
and the fact it is safe from SEC regulation are reasons why XRP will survive the battle of altcoins.
Ripple technology is used by Saudi Arabia Central Bank, China LianLian International, American
Express, PNC, SBI holdings, Santander, Western Union, and many others.
2. Bitcoin (BTC)

Bitcoin is the world's first cryptocurrency and the technology on which all other cryptos are based
today is that of BTC's. Even though the coin is experiencing a pretty rough depreciation in price, it is
certain that the digital currency is here to stay. The is because bitcoin has gathered such a large
following and popularity, that no one can ignore it.
Even through in short term periods it doesn't perform all that well, it is still a good candidate for long
term investment. In terms of ROI, the growth rate might be lower than other cryptocurrencies, but it
will definitely be a less risky cryptocurrency investment. Prices of other cryptocurrency are heavily
affected by the changes in price of Bitcoin, as it is the base of the crypto market.
3.Ethereum (ETH)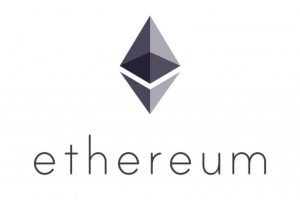 Judging by Ethereum's past performances in 2017, where it had a growth of 3,000% in value, the ETH token still has plenty of potentials. Even though things might look discouraging now (seeing as it has lost its No. 2 position and has dipped below the $100 mark), one has to take into consideration that it has kept that position the longest and it is not yet sure for how long Ripple will maintain its rank.
The platform that enables individuals to create decentralized applications and launch their own projects and tokens. This will attract another niche of customers than those of Bitcoin and Ripple.
Even though there are various competitors having similar aspects of decentralized apps, Ethereum
still ranks the highest out of all of them, and it is the most used, as 90% of ICOs use the platform.
4. EOS

EOS is also a dapp development platform, but it comes with some solutions to issues of the Ethereum
Network. As an example, in order to develop a dApp on Ethereum the use of Solidity, a programming language for smart contracts, is required. EOS instead provides services to developers, such a database and account management services, that do not require any programming knowledge.
EOS has another strength from a technological point of view. It is faster and has a larger scaling
capacity than Ethereum. While the Ethereum Network needs users to pay gas in order to execute
transactions, EOS does not have gas fees as the transaction approval is made by a centralized group
of 21 gatekeepers.
New coins are not produced through mining, instead, block producers are voted in by the community.
5.Stellar (XLM)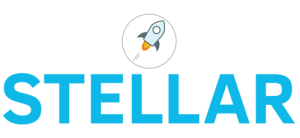 Stellar is a platform that aims to provide fast, efficient, and cheap service to individuals for cross-
border payments. Unlike XRP, Stellar is focused on catering to individuals, not large institutions.
Stellar offers transaction speed of under 5 seconds and nominal fees (e.g. the Tempo remittances
dApp running on the Stellar blockchain has a processing capacity of 600,000 transactions for 0.01
USD).
It should also be noted that Stellar does not employ a proof of work protocol, meaning that it doesn't
have to concern itself with the energy consumption issue which is currently experiencing. As a final
point, Stellar has signed deals with some of the largest companies in the tech industry, including IBM.
6. IOTA (MIOTA)

IOTA is different from other blockchain platforms as it has a different infrastructure which is called
the Tangle, which was designed to enable fast communication and transaction for IoT platforms. Seeing as more and more household appliances, cars and devices become internet connected, there
will be a need for a reliant protocol in the future.
Unlike traditional mining blockchains, IOTA lacks miners, blocks, verification nodes, as each device
processes a transaction after it verifies a previous one and registers it in a public ledger.
The currency partnership with big companies such as Deutsche Telecom, Microsoft, Volkswagen, DnB,
Bosch or Fujitsu, demonstrate that this is a solid project.
Conclusion
With this, we conclude our article on the six cryptocurrencies that you can invest in 2019. We hope that we have been of help in your decision-making process.
Featured image: medium.com