What is CEX.io?
CEX.IO is a London-based exchange which was established in 2013, which at first was both a Bitcoin
exchange and cloud mining service. But as of January 2015, its mining services were closed, which
meant that it now operates only as a cryptocurrency exchange.
The CEX platform's services include cross-platform trading via website, mobile app (compatible with
available on Android and iOS), WebSocket and Rest API.
Supported Countries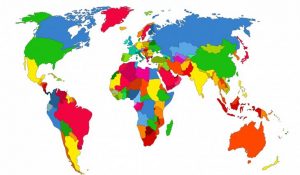 CEX.IO supports all countries that have not been mentioned in the list featured below. Residents from the following countries cannot make credit card purchases: Iceland, Vietnam, Afghanistan, Algeria, Bahrain, Iraq, Kuwait, Lebanon, Libya, Nigeria, Oman, Pakistan, Palestine, Qatar, Saudi Arabia, and Yemen.
Residents from the following countries are restricted from buying via bank transfer: Afghanistan, The Democratic Republic of the Congo, Côte d'Ivoire, Eritrea, Ethiopia, Guinea-Bissau, Haiti, Iran, Iraq, Kenya, Liberia, Libya, Guinea, São Tomé and Príncipe, Somalia, Sudan, Syria, Tanzania, Tunisia, Turkey, Vietnam, Yemen, Zimbabwe.
CEX.io's services are not available in the following US states: Alabama, Alaska, Arizona, Arkansas,
Colorado, Florida, Georgia, Guam, Idaho, Iowa, Kansas, Louisiana, Maryland, Michigan, Mississippi,
Nebraska, New Hampshire, New Jersey, North Carolina, North Dakota, Ohio, Oregon, Tennessee,
Texas, U.S. Virgin Islands, Vermont, Virginia, Washington.
Supported currencies
The exchange features a rather limited selection of supported cryptocurrencies. The following cryptos are listed on the exchange: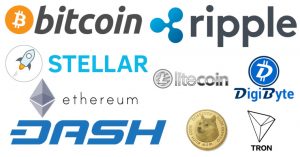 CEX.IO's exchange rates
Exchange rates on CEX.IO vary according to the platform's market activity. The exchange rates
simultaneously fluctuate.
They are usually situated within the 0.5% to 2% range of the mid-market rate — or the rate banks
and transfer services use when they trade among themselves.
CEX Fees
CEX charges 3.5% to which $0.25 / £0.20 is added as fees for credit card deposits to user's accounts.
There have been some complaints regarding these additional fees as they amounted to 'hidden
charges'.
However, CEX states this premium is charged in order to ensure that they will always be able to fulfill
their orders, as they operate on a different premise to most exchanges in that they will fulfill orders
at the offered rate with no exceptions.
In addition, CEX charges a 7% service charge, which is included in the price of the cryptocurrency
listed on the exchange. However, this service charge for direct purchases from CEX. The basic fees for
trades start at 0.2%. However, higher fees incur when using credit or debit cards or making
withdrawals to bank accounts.
Limits & Liquidity
CEX.IO has four different account levels which depend on the verification level of the user's account.
Each account type features different buying limits.
Basic: Basic accounts have a purchase limit of up to $400 worth of bitcoins per day, and up to $2,000
per month. Basic accounts cannot make purchases via bank transfer.
Verified: Verified accounts are able to buy up to $10,000 worth of bitcoins per day, or up to $100,000
per month through both credit card and bank transfer.
Individual Business & Corporate: Individual Business and Corporate accounts have no purchase
limits for bitcoins.
Is CEX Safe?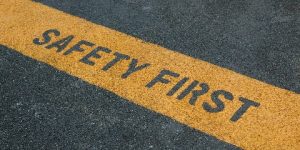 CEX claims it stores its users' funds in offline cold storage, although it does not provide additional detail on where or how it undergoes this process. The platform employs a two-factor authentication mechanism to ensure account protection to ensure that accounts are secure upon login.
CEX was the victim of at least one hacking incident, although this happened in 2013 when the exchange just launched itself. The vulnerability fixed at that moment, and no other security incidents have been reported since.
CEX Customer Support
CEX offers customer support through email as well as a broad FAQ section. Although there are many
negative reviews and complaints online regarding CEX's customer support, it would appear from a
number of tests that they are relatively responsive and do take the time to respond to online critique.
Conclusion
The comments and reviews regarding CEX's are mixed within the cryptocurrency community, as it
often receives bad publicity and poor reviews. Most of these negative comments area about
perceived hidden fees in the service, slow identity verification process or customer support issues.
Although CEX has high service fees, it is still regarded as a reliable exchange for buying and selling
Bitcoin and Ethereum. The simple interface is ideal for novice traders, offering an introductory
gateway into the world of cryptocurrency.
Featured image: 99Bitcoins