What is Gemini?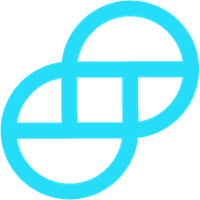 Gemini is a cryptocurrency exchange based in New York and launched in 2015 by the Winklevoss twins. Tyler and Cameron Winklevoss are known for being among the first Bitcoin millionaires as well as for suing Mark Zuckerberg over Facebook.
Gemini is the first licensed crypto trust company to be registered with the NYSDFS. The platform enables customers to make fiat deposits and trade cryptocurrencies across a variety of different order types.
It is also one of the few exchanges in the US that allows dollar-to-crypto and crypto-to-crypto trading.
Gemini also has a unique auction feature which lets all customers regardless of geographical location meet online at an exact time and place, so they can trade at the same prices. The exchange also has a wallet feature where users can store their tokens directly.
Cryptocurrency support
Gemini currently has a limited variety of supported cryptocurrencies, including Bitcoin, Ethereum, Litecoin, and Zcash. The exchange also launched in September its own stablecoin, called the Gemini Dollar (GUSD) which is an ERC-20 token pegged to the US dollar at a 1:1 ratio.
The exchange supports the following pairs:
BTC/USD
ETH/USD
ETH/BTC
LTC/USD
LTC/BTC
LTC/ETH
ZEC/USD
ZEC/BTC
ZEC/ETH
Gemini Dollar
As mentioned before, Gemini launched in September its own stablecoin, called the Gemini Dollar(GUSD) which is an ERC-20 token that is pegged to the US dollar at a 1:1 ratio.
Availability
The exchange offers supports for residents from most US states, excepting Oregon, Arizona, Alaska, Hawaii, and Wisconsin. The company website says that they are currently seeking regulatory approval for these regions.
Gemini is also available for customers from the United Kingdom, Canada, Hong Kong, South Korea, and Singapore.
Fees and limits
Depositing USD into your Gemini account does not incur any fees on the exchange's part. The same goes for the wire transfer or ACH deposits. However, the first option may have added bank fees. Gemini does not charge any fees for wire deposits or withdrawals anywhere.
Trading fees vary according to the user's 30-day trade volume, and maximum fees were increased four times on April 2, 2018. There are six tiers of maker, taker and auction fees which vary from 1% for small traders (less than 5 BTC or 50 ETH over the last 30 days) to 0.1% for takers and 0% for makers when trading over 2,000 BTC or 20,000 ETH over the last 30 days.
Deposits and withdrawals do not apply on most transfer methods. However, Automated Clearing House (ACH) transfers have a maximum deposit of $500 day and $15,000 per month for individual account holders. Institutions have ACH deposits of $10,000 per day or $300,000 per month.
The minimum purchase amount for Bitcoin is 0.00001 BTC and for Ether, the minimum is 0.001 ETH.
Pros and Cons
Pros:
Increased security.
Accounts are insured by the Federal Deposit Insurance Corporation
Funds are stored safely in a chartered bank based in New York.
Fully registered and compliant with banking standards.
Professional and high-end service.
User-friendly and simple interface.
Low fees for exchanging assets.
Cryptocurrency, bank, and wire deposits are free of charge.
first 30 withdrawals made each month are free.
Cons:
Extensive information is required for registration.
Experiences offline periods during times of extremely high volume.
Very few funding methods available.
Limited coin options.
Customer support
Gemini features a Help Center that comes with a detailed FAQ section divided into the following categories: General, Trading, Developers, and Security. If you have a specific topic or inquiry you are looking for, you can type it in the bottom tab which reads "Support".
You can also contact the support team by sending an email after selecting "Submit a Request" on the top right-hand side of the page.
Gemini security
Gemini is regarded as being one of the most secure exchanges in the US as it is governed by the Bank Secrecy Act (BSA) and Anti-Money Laundering (AML) rules, and client deposits have insurance coverage from the Federal Deposit Insurance Corporation (FDIC).
The exchange has a very stringent account verification process which requires a lot of sensitive details about yourself, such as your Social Security number (SSN) and ID photo.
Gemini accounts also have a 2-factor authentication feature to ensure the user's safety during the login process. The exchange's wallet service stores the majority of digital assets offline in a disconnected, air-sealed storage system for extra security.
Verdict
Gemini is a good option for those looking to trade with Bitcoin and Ethereum. The exchange is one of the most secure on the market, and new and more established traders alike can use its features.