Learn how cryptocurrency gains value and how you can use that information to become a better crypto investor. Arguably the single most crucial skill cryptocurrency investors can learn is understanding how does crypto gain value. Without this skill, investors cannot discern whether a token is a buy or sell. 
Billions of cryptocurrencies are bought and sold every day, and it is this buying and selling determines what the token is worth. In the short term, cryptos go up and down because of supply and demand forces. Learning these primary metrics could be the missing piece in the puzzle to profitability for an investor.
About Cryptocurrency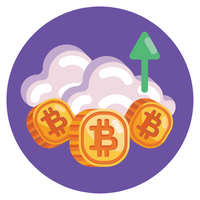 At this point, just about everyone has heard about Bitcoin. Well, Bitcoin is a cryptocurrency. Cryptocurrencies are more than a form of digital payment systems, the technology underlying them has the potential to transform how the world thinks of finance for good. Understanding this will help you figure out how does cryptocurrency gain value.
A cryptocurrency is a digital currency system designed to work without the intervention of central banks or third-party agents. Instead, it is a cash system that sustains itself, where users perform the duties that would have fallen under the central bank's jurisdiction and other intermediaries – verify transactions and create new units.
To do this task, cryptocurrency users rely on blockchain technology, which acts as a ledger that records every transaction and coin ownership. The blockchain is available to everyone in the network. However, the verification process is only done by miners, who perform computing tasks to keep the network secure.
Today, cryptocurrencies have expanded to redefine how crypto gains value and its use cases beyond value transfer. Cryptocurrencies are now used to secure decentralized networks and mimic the value of real-world currencies like the dollar. Every use case determines why the cryptocurrency is valuable.
How Does Cryptocurrency Gain Value
At the heart of how does, cryptocurrency gains value is its business fundamentals, but that is not always the same as its current trading price. Investors assign a particular value to a cryptocurrency because it helps them decide if and when they should buy the token, but there is more than one way to value it.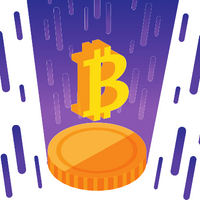 Active crypto investors value stocks based on their attitude concerning that particular coin – that its intrinsic value is separate from its market price. This intrinsic value can be arrived at through metrics that value the coin and compare it to the trading price to determine whether the cryptocurrency is a buy.
On the spectrum, passive investors value cryptocurrencies based on the trading price. This group believes that all known information about a coin is reflected in the trading price, and as such, the price of the cryptocurrency reflects its value. In this case, investors do not attempt to outsmart the market.
Whatever the case, the job of valuing a cryptocurrency, like any other financial instrument traded on an open market, is determined by the buyers and sellers. So how does cryptocurrency gain value? Market sentiments and the investors' opinions determine whether a coin is worth holding on to or selling for a quick profit.
What Makes Cryptocurrency Valuable
It boils down to investor confidence. The more confident crypto buyers are about the prospects or potential for positive developments of a particular coin, the more likely they are to want to own the coin. On the other hand, a loss of confidence can lead traders to sell their crypto holdings, pushing down the token valuation.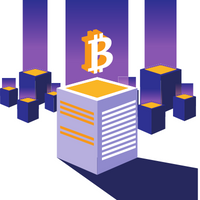 Some of the things traders look at in a cryptocurrency that determine how they value it include the activities of deep-pocketed investors, fundamental developments to its native blockchain, adoption, and application, and influencer upgrades and downgrades, among other things. These factors come into play to determine why the cryptocurrency is valuable.
Regulatory activities in a particular industry can affect demand for a cryptocurrency. That is the case for XRP and the SEC lawsuit. The news of the lawsuit saw the XRP price tumble as investors temporarily lost confidence in the token's future, complicated further by the centralized nature of the token.
This goes both ways. When investors are optimistic about a sector, every cryptocurrency in that industry could do well – regardless of how each token is doing. Confidence in the broader market can also push up the value of a token, just as was the case in 2021 when a bullish performance of bitcoin sent cryptocurrencies to new all-time highs.
Why Is Cryptocurrency Valuable?
Some investors wonder whether a cryptocurrency is worth buying since some do not pay dividends. After all, if you are not getting income from your ownership of bitcoin, then you are holding on to the cryptocurrency solely counting on the next guy in line paying more for your shares.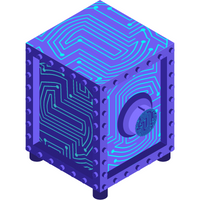 A dividend is an excellent source of return for investors. However, an investment does not need to pay a dividend to be worth the investment (case in point: Berkshire Hathaway). Professional traders identify Bitcoin's lifeblood as a hard cap, steady history of increasing value every year, market share and dependency, and increasing demand.
Even though income provides one of the surest measures of investment potency, bitcoin's rationale is simple, and arguing with it can prove challenging. Bitcoin was not created as an investment vehicle but rather as a medium by which people could transact over the internet. Nevertheless, it is valuable because investors have confidence in its widespread adoption and use in the future.
Most cryptocurrency investors look for value, then purchase the token that fits their criteria. Bitcoin's position as the first widely successful cryptocurrency means millions of investors have cast their hopes on becoming the future of money. It boils down to investor confidence.
Related articles: What Is BSC | Binance VS Wazirx | How to Mine ETN
How Does Cryptocurrency Gain Value – Conclusion
Why is cryptocurrency valuable, and what is the big picture? Long-term cryptocurrency investors do not pay too much attention to short-term developments that regularly move token prices up and down. When you give your money years, maybe even decades, to grow, what influencers think about your crypto holdings is fleeting and irrelevant.
How does cryptocurrency gain value five, 10, or 20 years from today? In the long run, the value of a cryptocurrency is ultimately tied to the future cash flows generated when the coin is adopted and finds transactional value. As a result, investors bullish on the future proposition will be willing to pay a higher price for the cryptocurrency – thereby driving demand.