Fees are an unavoidable part of trading on exchanges, but while you cannot completely avoid paying high fees, you can minimize them with some tips.
Before picking out an exchange, you should keep in mind that not all of them have the same fee structures, with some exchanges not making their fees publicly available. By choosing the right crypto exchange and opting for a specific type of trade, you can save money.
Trading Fees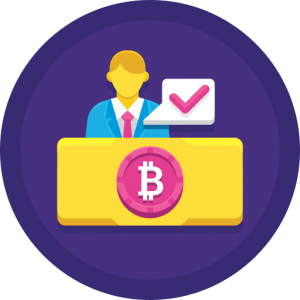 Trading fees are the most basic fees applied by an exchange, and they occur when you trade a crypto for another crypto. Logically speaking, the best course of action is to find an exchange that has minimal fees. But things are not that simple, as there are many other fees that can take a large part of your profit.
Bittrex applies a fixed fee of 0.25% for every trade. Binance has the same fixed rate, but you can trade with fees as low as 0.1% or even lower if you opt to pay the associated costs in BNB to get a reduction between 50% and 0.05%.
But if you inspect matters more closely, Binance applies high withdrawal depending on the token you use. Smaller or less popular tokens come really cheap, while the high-value coins come with expensive fees. Bittrex applies no withdrawal fees when you move your coins to another wallet. But you will still have to pay the network fee.
While some systems take fees based on the percentage of the trade, others apply a fixed rate for all trading sums. To avoid paying high fees for low volume trading, you should go for a percentage-based system.
Exchange Fees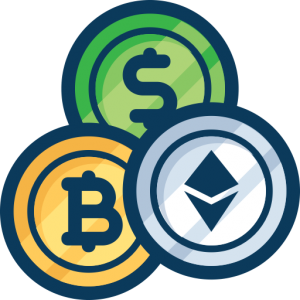 A variety of other fees are charged by exchanges, such as address creation fee, deposit fee, and withdrawal fee. Even though most exchanges do not apply a deposit fee, this will reflect in higher withdrawal fees, or as we mentioned above, a small trading fee could have higher deposit and withdrawal fees.
You have to look at the fine print, as there are many hidden fees that are much higher. Exchanges usually keep quiet about those and advertise the ones that are lower and more convenient.
This is why you will find online many annoyed traders who have paid more than they bargained on exchanges that charged hidden fees during the transaction.
Coinbase applies an exchange fee as well as a network fee, with credit card payments having a fee of 3.99%. Compared to Coinmama, which applies 5% fees for the credit card, Coinbase is restricted to a few selected countries, but Coinmama is more accessible on a global level.
Bitstamp has lower fees for credit cards, charging 2% for deposits of over $1,000. Deposits under this amount have a fixed fee of $10. This is not convenient if you are going to deposit a low amount.
Exchanges that market themselves as not having any commissions, exchange fees, and service fees, sell the pair at a higher rate than the one available on the open market.
Premium Fee
Any type of instant buying option automatically comes with higher prices. Trading on the open market comes with the same pair automatically generates a lower fee.
CEX.IO, for example, has instant purchasing options with a 7% transaction fee, while trading on the open market comes with a 0.25% fee per trade. Avoid paying high fees by opting out of instant transactions.
Conversion Fees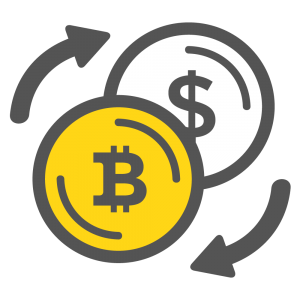 Depositing into any other fiat currency than the one accepted by the exchange will incur a fee of converting the currencies.
Coinbase charges conversion fees based on a spread of 0–2% applied to the exchange rate. And if you want to withdraw from the same account, another conversion will occur, and you will also have to pay a fee. To not pay fees on conversions, exchange your currency in real life before depositing or withdrawing on any exchange.
Now let's look at some of the tricks you can use to lower the fees you pay on exchanges:
Avoid Paying with Credit Cards
Credit card purchases are fast, but they are also the most expensive. Instead, you should use an exchange deposit account, bank account, or e-wallet to put buy crypto on your trading platform.
Exchange deposit accounts support ACH deposits, and there is no charge for such deposits.
Trading fees on the open market are around or below the 0.25% range instead of 4%-5% fees applied to credit card users.
Use Limit Orders
There are various types of trading orders, especially on advanced exchanges. Traders that use limit orders not only avoid paying high fees, but they can end up paying nothing at all.
Most exchanges apply a maker-take fee model in which the traders that add liquidity to the market are rewarded by having their fees decreased. However, takers will have to pay a fee when they fill a buy order on the ask side or fill a sell order on the bid side.
Look out for Hidden Withdrawal Fees
A trick that has become well-known online by now is to first transfer your funds from Coinbase wallet to Coinbase Pro to avoid paying high fees on withdrawals.
From Coinbase Pro account, you can move your funds to other exchanges. No fees are applied for transfers between Coinbase and Coinbase Pro.
In order to avoid all fees, you will have to only trade on Coinbase Pro using limit orders and "let the order sit on the books." Buying or selling too close to the current price could prompt a fill or partial fill of the order immediately and generate a fee. Orders that sell too quick pay a taker fee.
Peer-to-Peer Platforms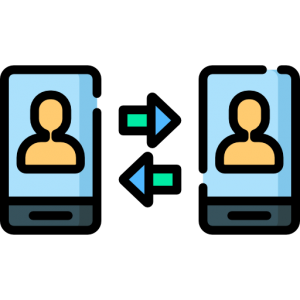 Peer-to-peer platforms or marketplaces such as LocalBitcoins or Paxful can be used by people to directly interact for a transaction without the exchange between them. The trade can have any type of payment option, even in cash.
While there are technically no trading fees, conversion, deposit or withdrawal fees, there is a 1% fee charged by the platform for facilitating the connection and keeping the escrow. Buyers do not have to pay the fees, only sellers.
The downside is that you will have to wait in order to find a seller, and you will have to be cautious, as there are many scammers.
Conclusion
Our shot advice would be to check all fees that an exchange might charge and compare the total with fees on other platforms to find the most convenient one. Of course, your trading style and pair of interest also play a major role in deciding what type of exchange is best for you.
Featured image: Bitcoin Romania