What is eToro?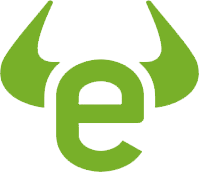 eToro is a leading social trading platform which caters not only to the crypto market, but for the stock and forex market as well.
Social trading is a process which allows online traders to retrieve information fathered from other retail traders and use their collective experience and knowledge to trade in their own accounts.  Traders are also able to interact and discuss trading strategies with other traders, and also use the eToro patented CopyTrader™ technology which copies trading portfolio performance automatically.
Features
One of the biggest ways in which eToro differentiates itself from other platforms is the wide selection of investment and trading options available. Traders are able to use the same platform for trading with cryptocurrency and traditional assets as well.

The social elements of eToro also adds to its uniqueness. CopyFunds, which is a managed portfolio bundling assets that uses a predetermined strategy from the market's top traders. The ability to copy the investments of successful traders is also inventive, as is the Popular Investor program.
This platform also aims make its traders more knowledgeable as well as offering them a platform for investment. But as it would be expected, most of these tools focus more towards trading traditional assets than crypto.
A user will receive after registration "virtual-money account" with $100,000 so he can develop strategies and skills before getting into real money.
The platform also provides an economic calendar which displays how events are likely to impact your assets. In addition, it provides regular market analyses that are very comprehensive, as well as quick overviews.
The platform was among the first to introduce a Bitcoin CFD, or contract for difference, which is a type of derivative trading. With a CFD, investors are able to speculate on whether if fluctuating global financial markets will rise or fall.
CFD trading does not involve buying or selling the underlying cryptocurrency. Instead, you sell or buy a certain number of units for that asset based on your prediction regarding its price movement.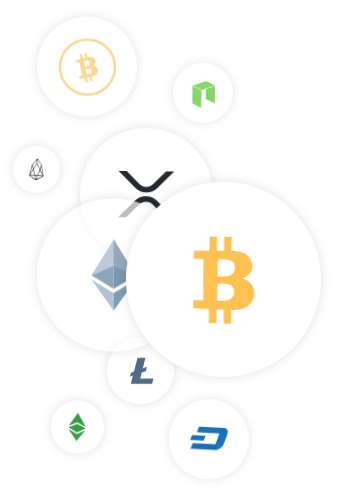 Supported cryptos
Compared to other exchanges, eToro has support for a limited number of cryptos. The supported currencies are Bitcoin, Ethereum, Bitcoin Cash, Ethereum Classic, Litecoin, DASH, Cardano, IOTA, Stellar, EOS, NEO, Zcash, Ripple and Binance Coin.
Deposits/ Withdrawals
You can make a deposit to your eToro account through bank transfer, credit cards, PayPal, Skrill, Neteller, WebMoney and MoneyBookers.
Withdrawals are made by clicking on withdrawal and completing the electronic withdrawal form after accessing the 'cashiers' section.
eToro fees
eToro does not charge fees when opening a position, instead they produce the fee based on the spread. It featues a list of minimum spreads for each cryptocurrency, and those rates are not definite. The spread depends on liquidity and market conditions.
The daily break spreads are: 1.5 percent for BTC, 5 percent for BCH, 3 percent for DASH, 2 percent for Ethereum,  5 percent for XLM, 5 percent for ETC, 3 percent for LTC, 5 percent for NEO, and 3 percent for XRP.
Customer Support
Customers that encounter problems or have question can contact an eToro representative at customer support via phone or live chat which is available 24/5. Telephone support does not charge any fees to local numbers in the UK, Cyprus and New Zealand and questions can also be emailed for a quick response.
eToro has offices all over the world, so their support team speaks a number of different languages.
Conclusion
eToro is ideal for traders that are looking to interact more with other currency traders and who are interested in analysing how other people invest.
Image Soure: etoro.com