About Robinhood Exchange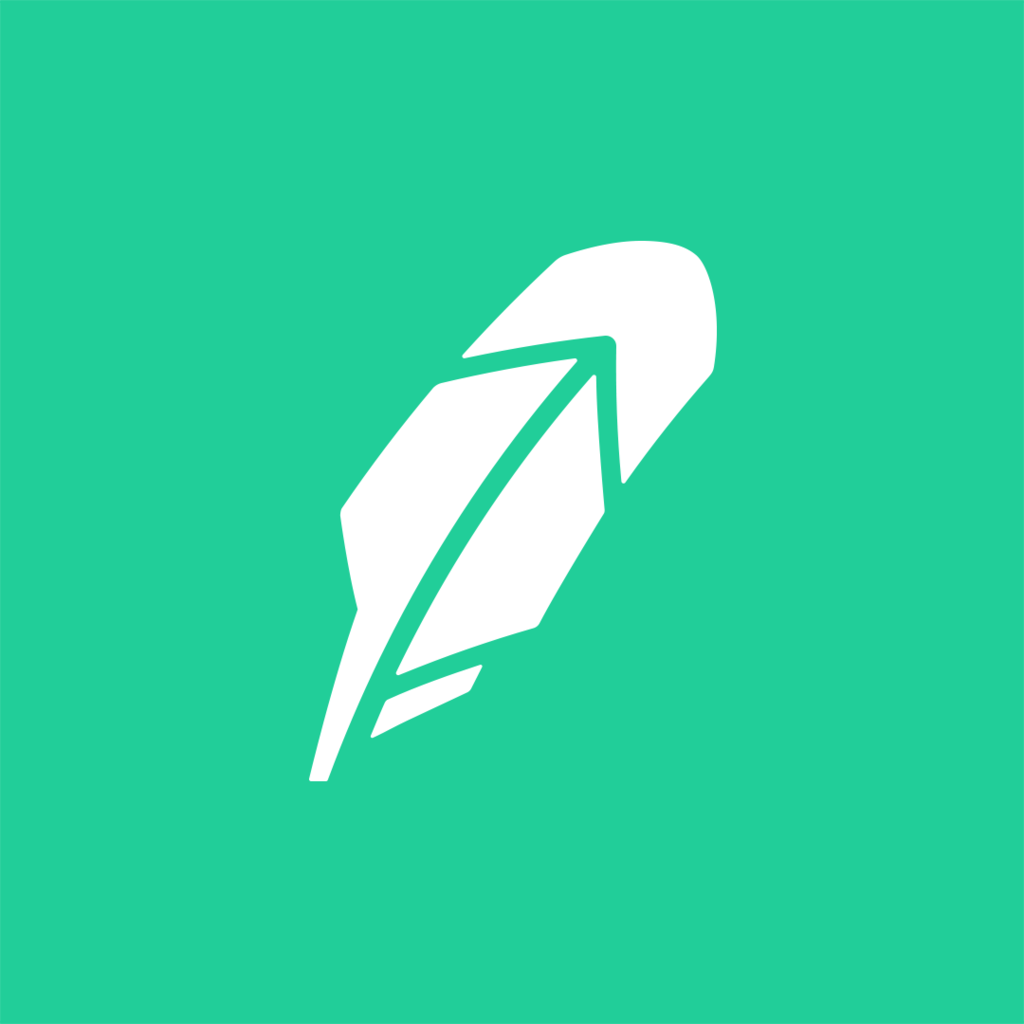 Robinhood is a unique, US-based, zero-fee cryptocurrency exchange created by two Stanford roommates, Vladimir Tenev and Baiju Bhatt in 2014. The two wanted to change one of the most frustrating aspects of the crypto exchange market, namely the fact that most trading firms charge investors between $1 and $10 for each trade. The main goal of Robinhood is connecting ordinary traders with the crypto financial markets.
Even though Robinhood does not have a banking background, Robinhood is a member of FINRA and SIPC, and it has real-time quotes occurring on stock exchanges. Its FINRA affiliations mean that the exchange is capable of providing a maximum of $500,00 investor protection with a $250,000 limit for cash.
The service can be accessed either via a web-based interface or, even better, via its bespoke, user-friendly and stylish applications for both iOS and Android platforms. Earlier this year (2018), Robinhood made the early access page available, and over 1 million people have signed up for it.
Its name comes from the commissionless trading model it employs. Be that as it may, Robinhood requires investor money in order to run. All the money is put into a single investment pool. The service also offers a premium subscription plan called the Robinhood Gold Premium Tier, priced between $6 and $200 per month. This subscription plan raises its users borrowing limits into the $1,000 – $50,000 range.
Pros of Robinhood
The first and most obvious advantage is the fact that Robinhood does no charges any fees for trading/transacting. Not only is the trading free, but there are also no withdrawal or inactivity fees. Additionally, Robinhood allows investors to diversify without actually purchasing a mutual fund or ETF.
Another big advantage is represented by Robinhood's mobile apps (as well as its web-based app). The Robinhood Crypto trading interface boasts a retro, 80s-inspired look, with a dynamic setting and automatically changing "day" to "night" modes to indicate whether a market is closed or open. The app brings together all your cryptocurrencies, stocks, and ETFs while providing you with simple trading options. You can make transactions, and review the high/lows and rations before you trade.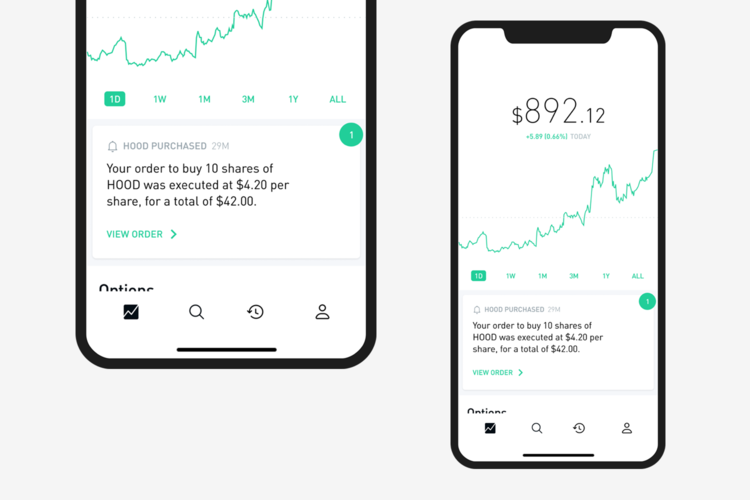 Robinhood provides its users with four main order types: Market, Limit, Stop-Loss, Stop-Limit. This provides investors with a few very good options for trading, but without complicating the process too much. For the basic trader, these options should be more than enough.
Other pros of Robinhood include the fact that is US-regulated, the fact that it supports wire (bank) transfers, and the almost instantaneous availability of funds. The platform allows you to use your bank account for deposits and withdrawals as well as to add most major US bank accounts.
Security is yet another strong point of Robinhood as the company hires various security experts to test their security systems on a regular basis. Another example of the commitment towards security is how the mobile apps make use of fingerprint technology to allow access to the platform's trading services.
Cons of Robinhood
Just like all things in this world, Robinhood is not perfect, and it does have some drawbacks. For starters, Robinhood does not feature a dividend reinvestment plan (DRIP). Robinhood also doesn't support retirement accounts. One other major drawback is represented by the fact that Robinhood is only available for US and Australian clients.
The final and most important drawback is the fact that Robinhood has limited trade options. You can buy and sell Bitcoin and Ethereum on the platform, but not much more. For example, you cannot trade foreign securities or mutual funds. It's worth noting that the platform does allow you to create a watchlist (useful for following the growth and movement of coins) of other cryptocurrencies such as Ripple, Bitcoin Cash, Litecoin, Qtum, Stellar Lumens, ZCash, Neo, Dash, Monero, Bitcoin Gold, Lisk, OmiseGO, and Dogecoin. Robinhood is planning on adding full trading supports for these coins sometime in the future.
Conclusion
Robinhood is a very interesting crypto exchange that aims to be particularly attractive to basic traders with limited capital. For traders who are just starting, Robinhood offers a very good business proposition, especially if the said traders are mostly interested in buying.